Infographics: useful cheat sheets that should be used by anyone who cooks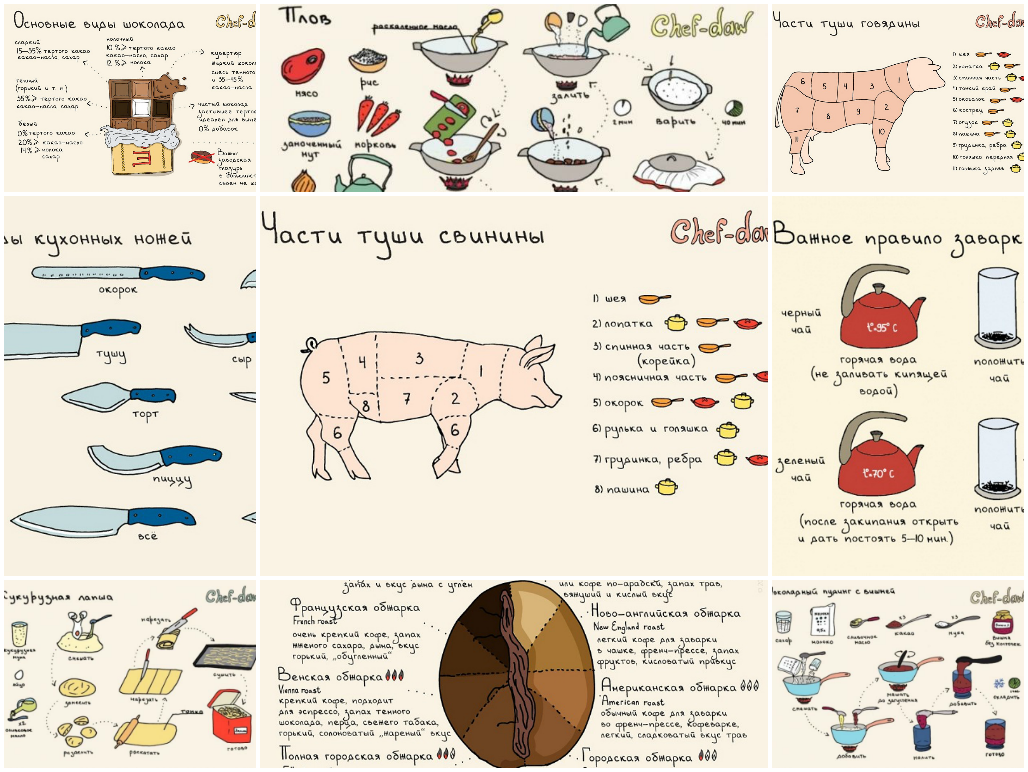 Cooking, cooking or cooking ( lat. Culinaria (ars) - kitchen (craft); from lat. Culina - cuisine ) - human activity in preparing food for food. Includes a range of technologies, equipment and recipes. Cooking is a set of methods for preparing the most various foods necessary for life and human health from minerals and products of plant and animal origin. Compliance with certain rules in cooking is called technology. Cooking methods and the ingredients themselves vary widely among different countries, peoples, social groups called cuisine and reflect the unique interconnections of culture, economy and traditions. Cooking in itself is highly dependent on both skill and the formation of the cook. To prepare tasty and healthy food, it is necessary to acquire certain knowledge of technology and skills in the culinary art of cooking.
Cooking is not so easy. Cooking delicious food is even harder. In order to cook deliciously, you need to know certain rules and have experience in this matter. But it happens that even the housewives who ate the dog while cooking can accidentally ruin their dishes. Since they overlook small details. Therefore, many of them try to write down all the tricks in the cookbook. But in our time, everything is much simpler! We suggest that you pay attention to the cheat sheets in the pictures, which you can simply save for yourself and use when necessary.
You can save any picture to yourself, just right-click and select "Save Picture As ...".
Pork carcass parts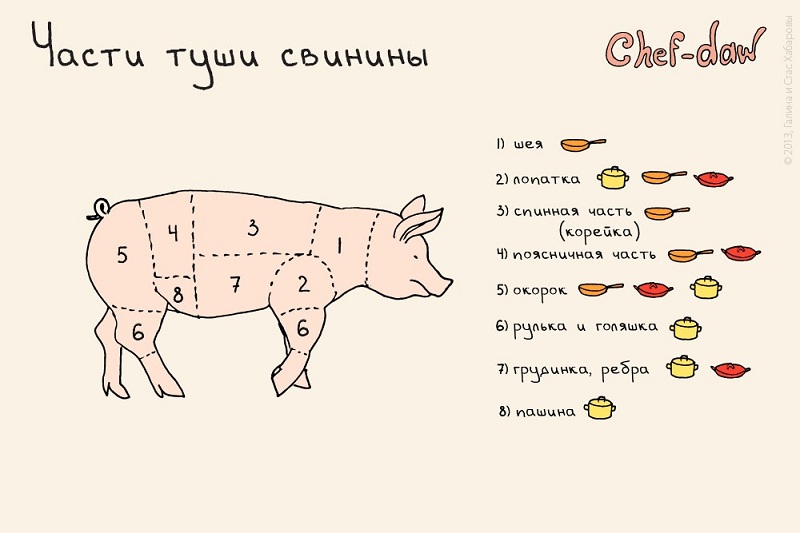 Parts of beef carcass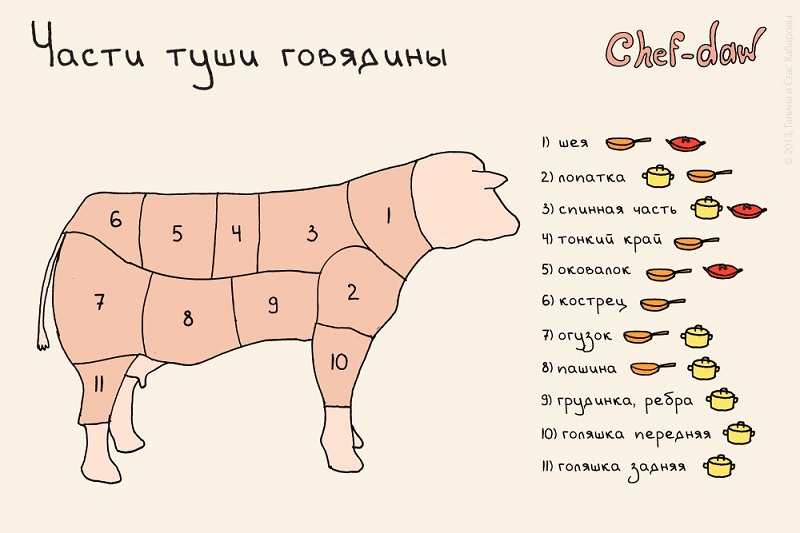 Chicken carcass parts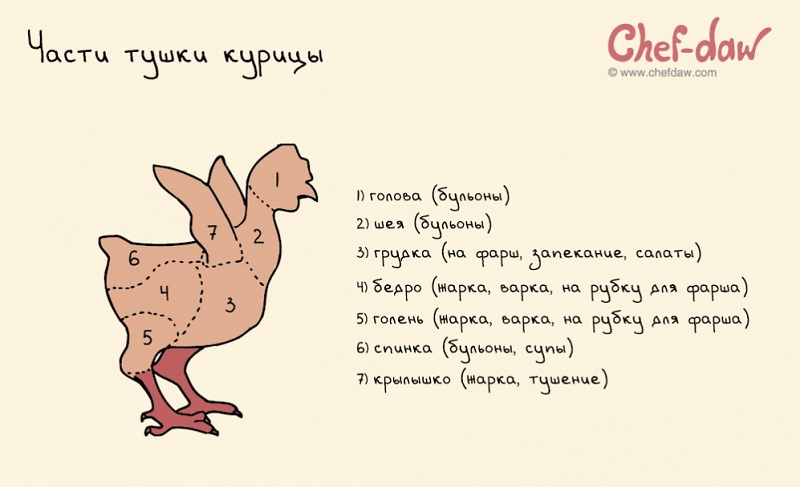 Chopping Chicken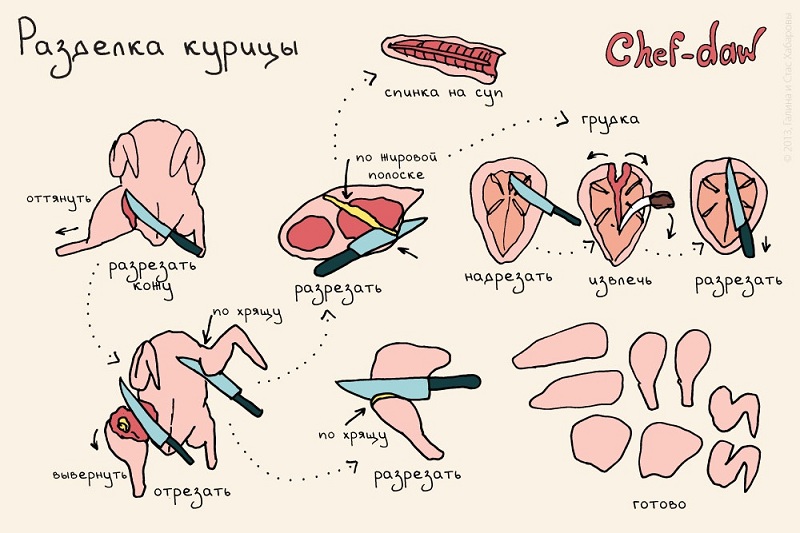 Types of Cow's Milk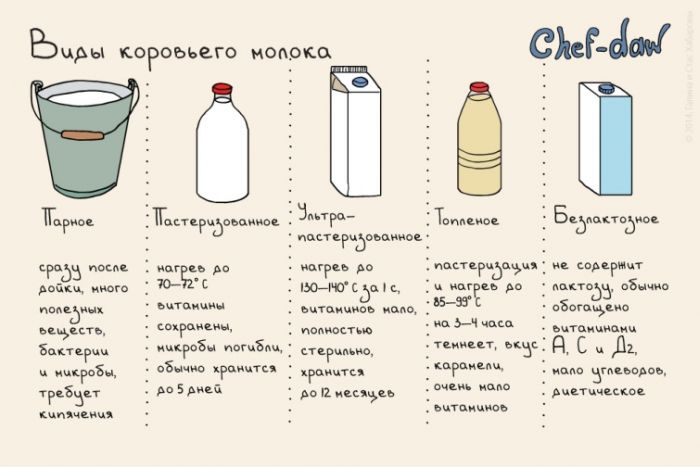 Six types of butter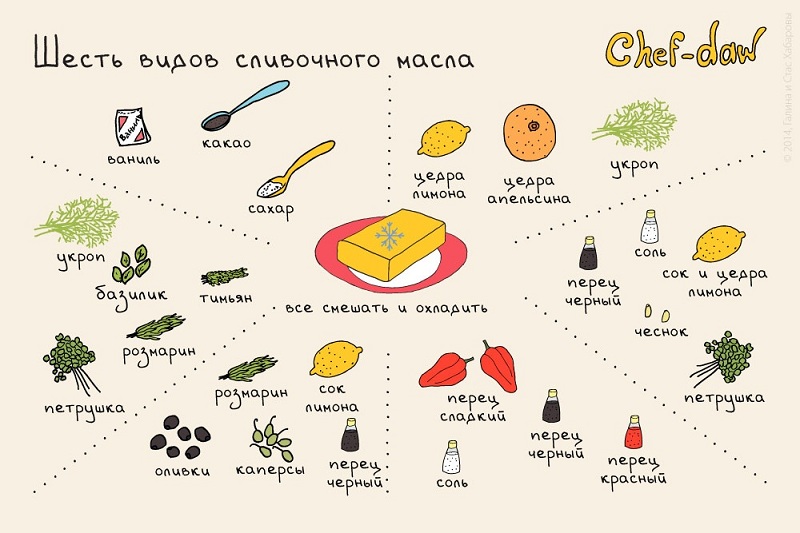 Eight kinds of nuts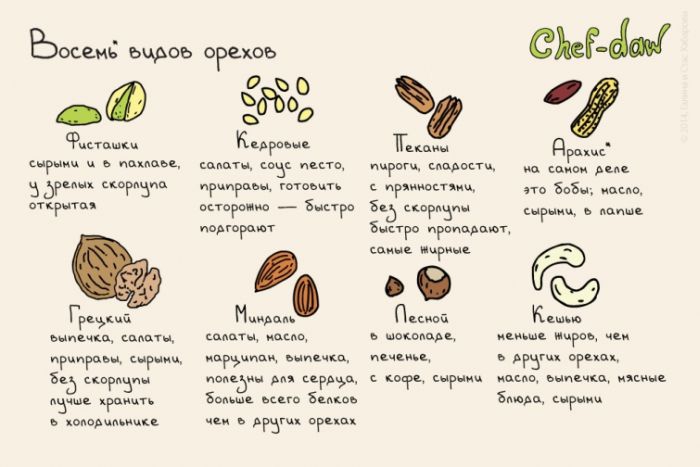 Six types of lentils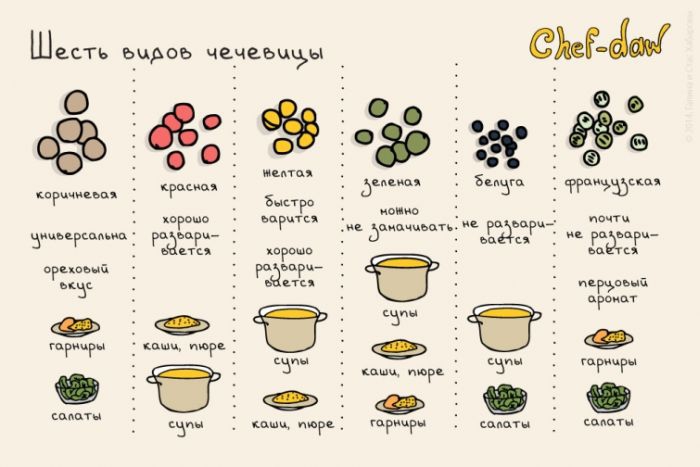 Eight cheeses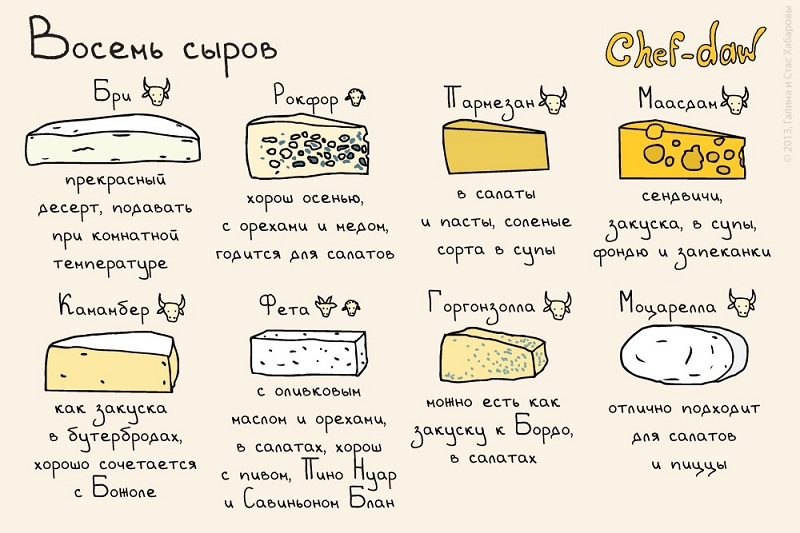 The main types of chocolate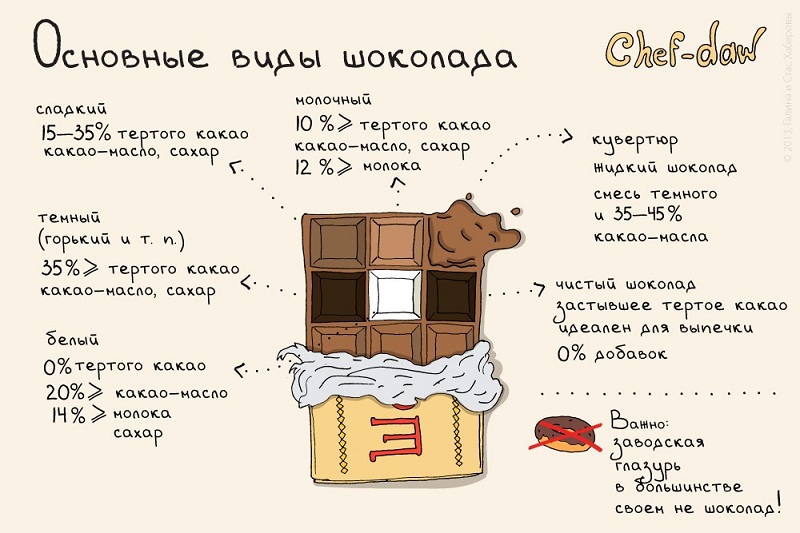 Types of Kitchen Knives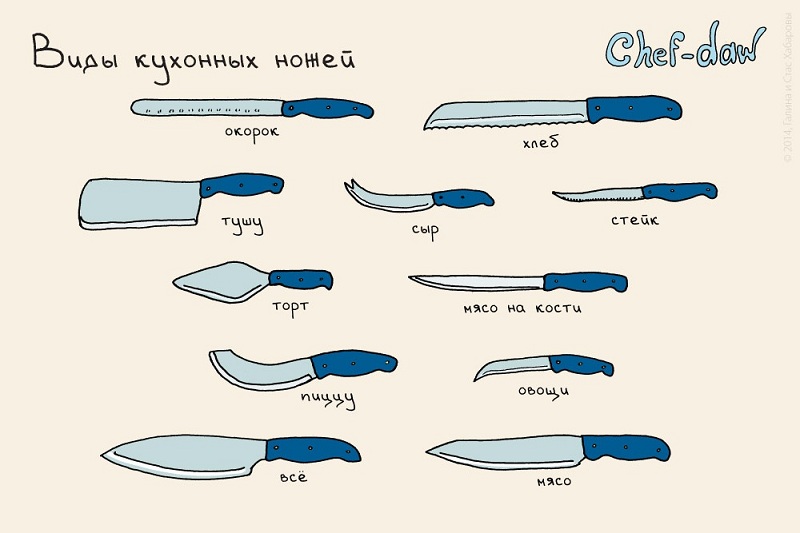 Six vegetable juices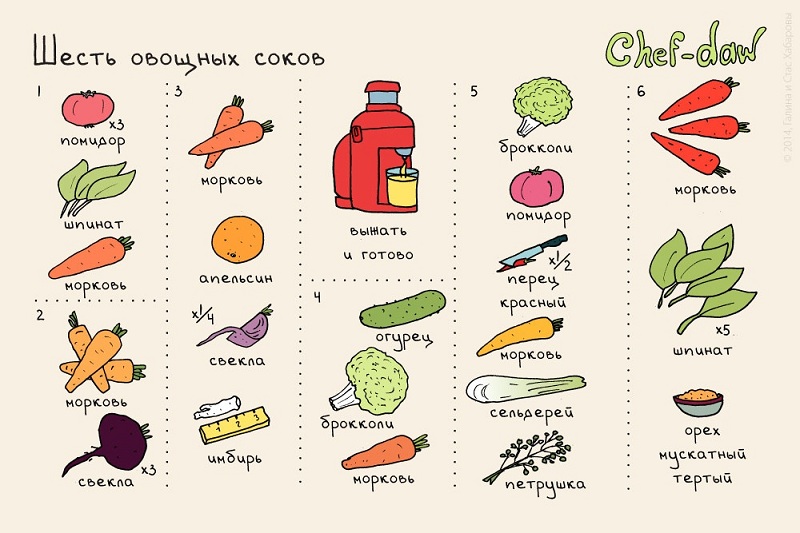 Coffee Roast Degrees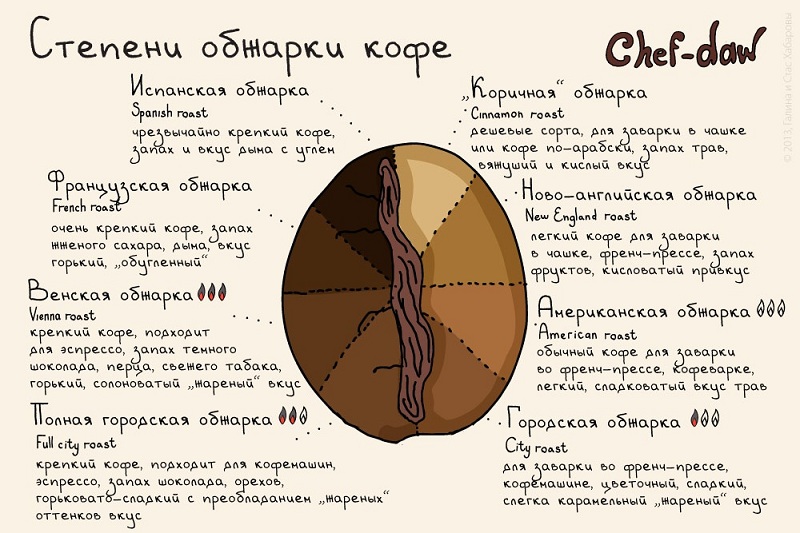 Types of Cow's Milk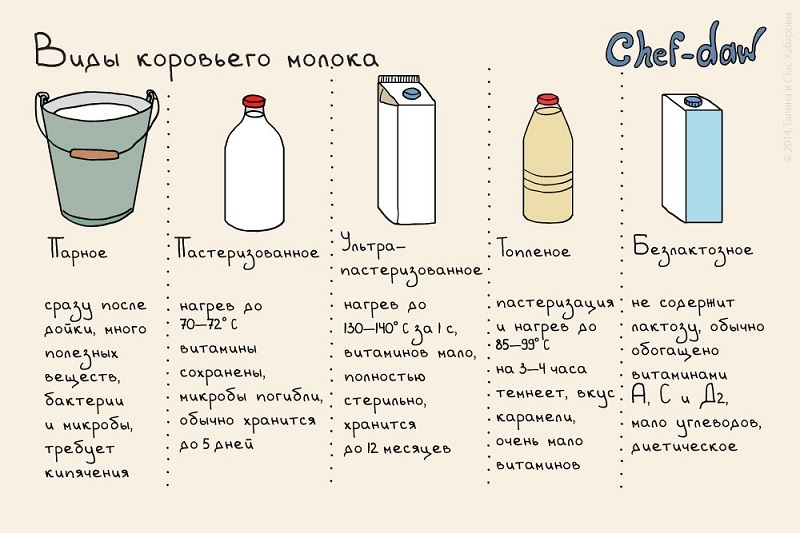 Replacing milk, meat and eggs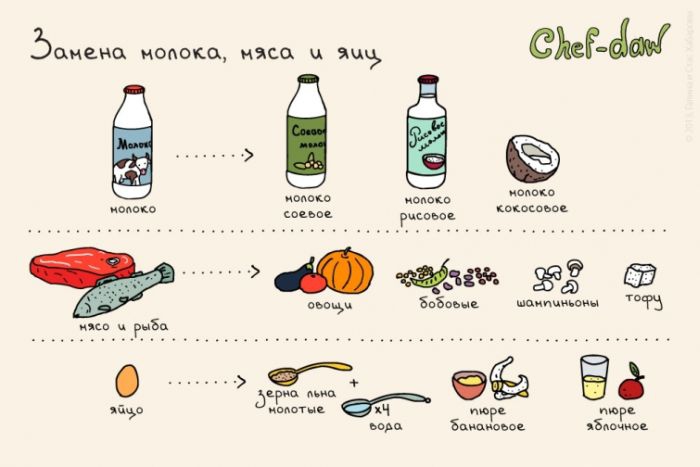 Cinnamon Products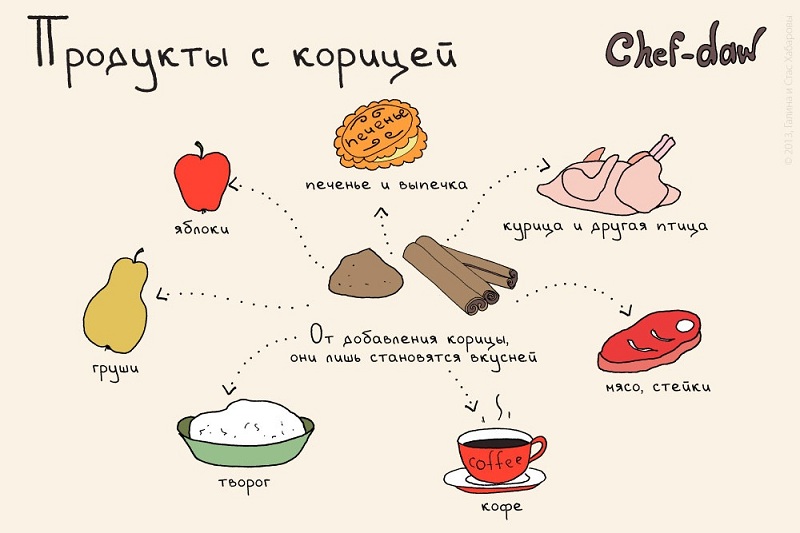 Fruit smoothies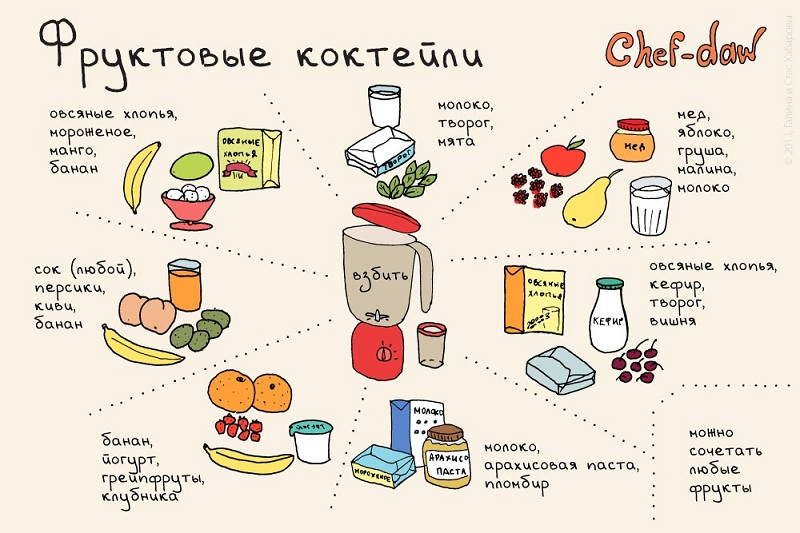 How to make sugar fragrant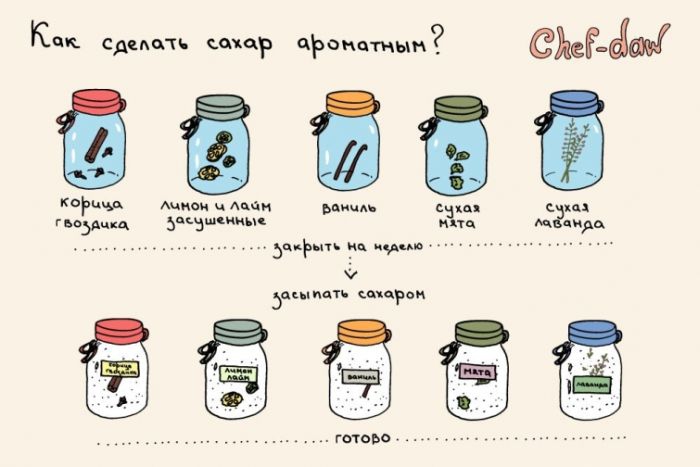 Blanching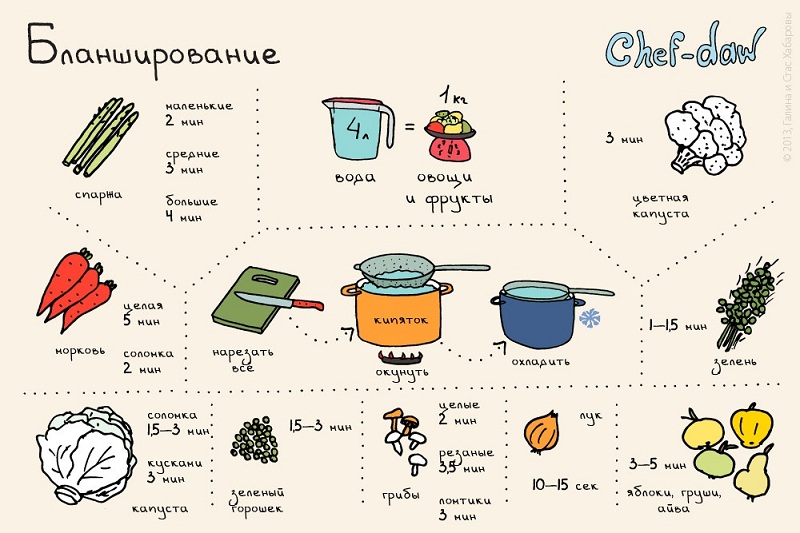 Pancake toppings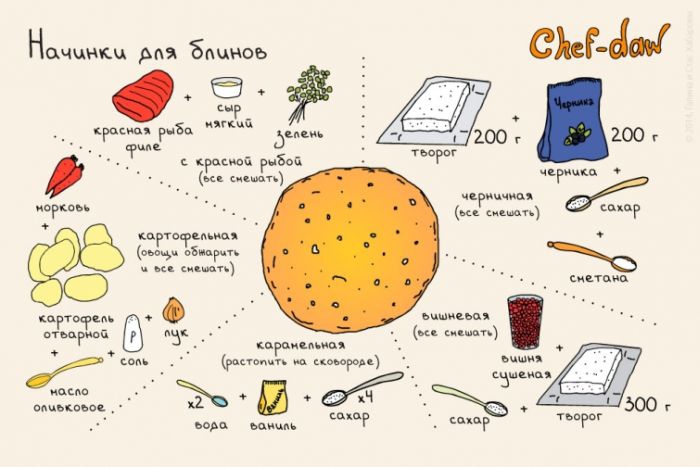 Cake pastry decorations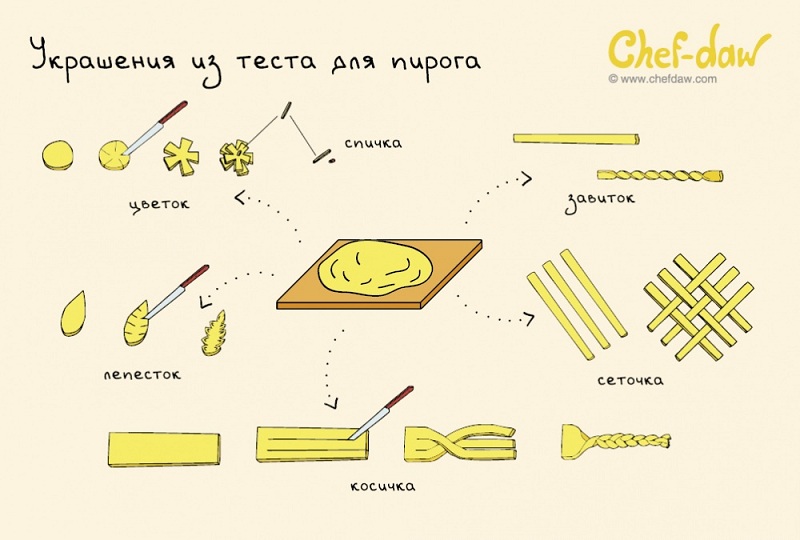 An important rule for brewing tea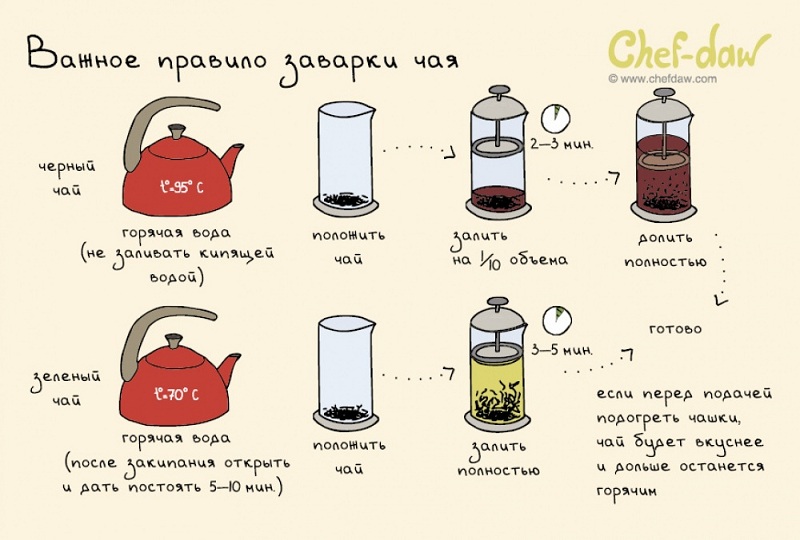 Pan steak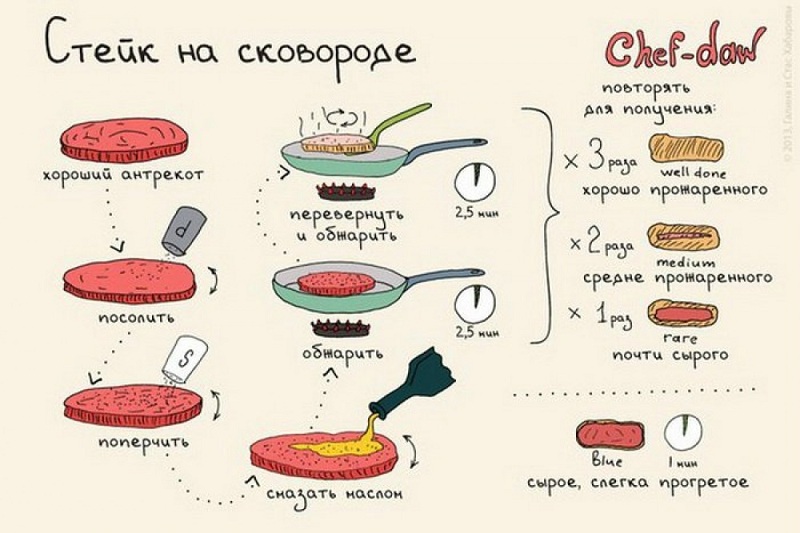 Breading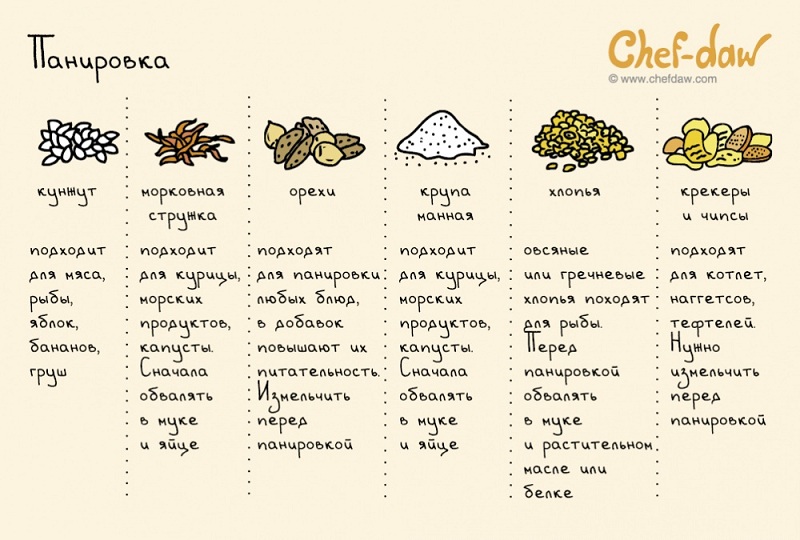 Baking additives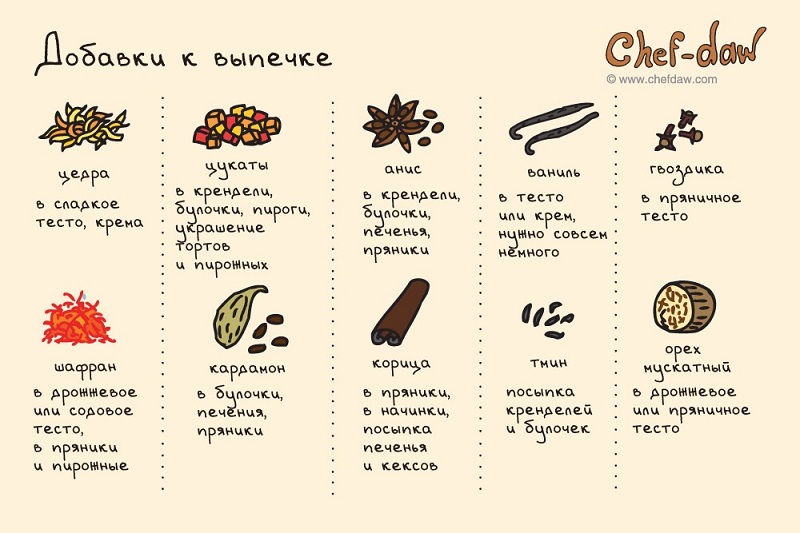 My grandmother's chebureks according to the recipe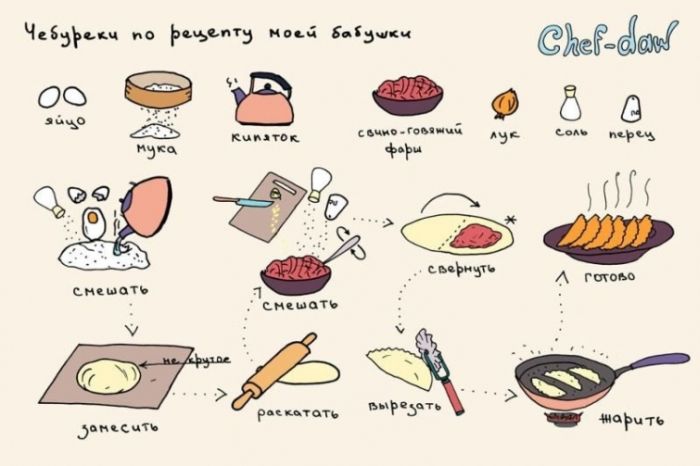 Mushroom Cheese Soup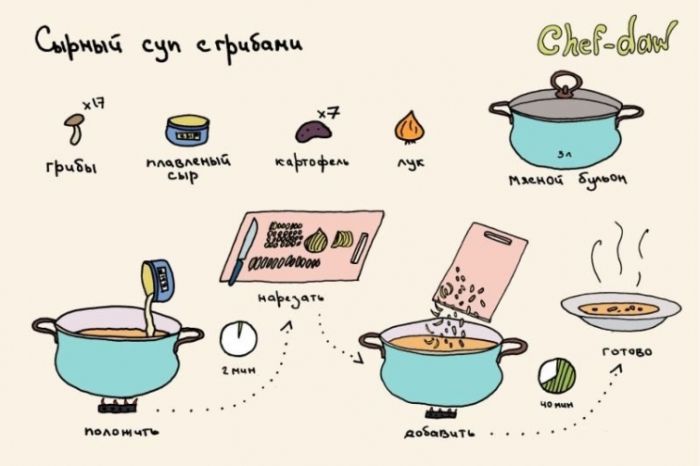 Pilaf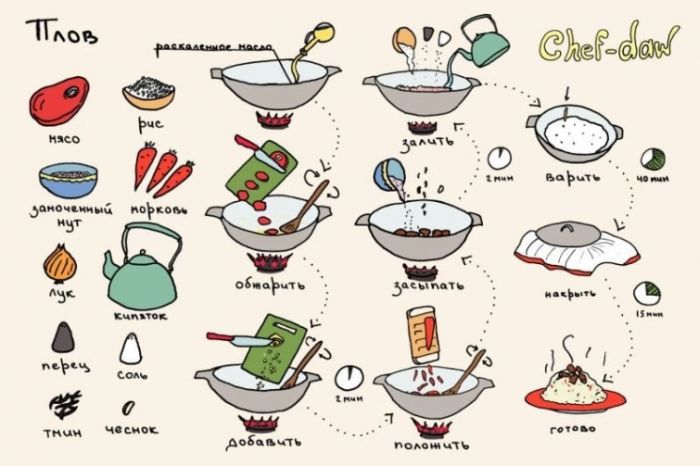 Stuffed crab sticks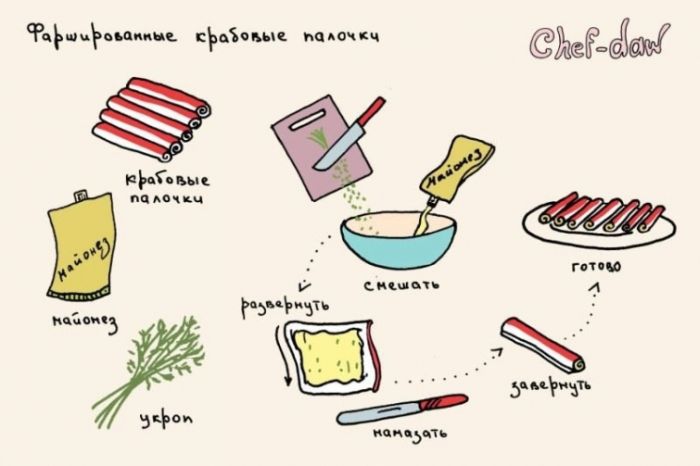 Pepperoni Layer Cake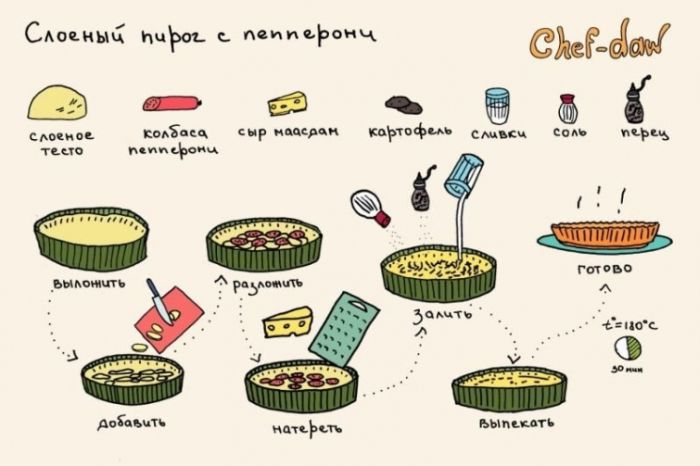 Hot Pepper Olive Oil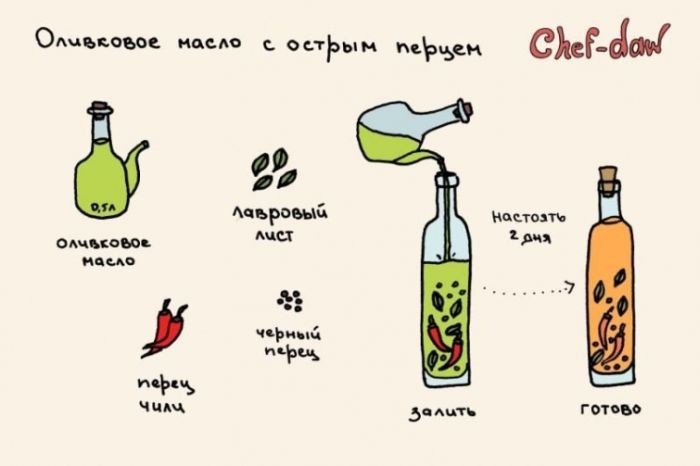 Pickled cheese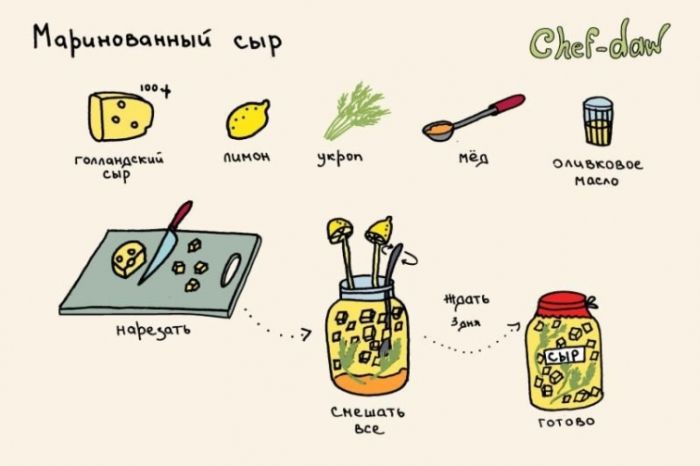 Pea Chicken Soup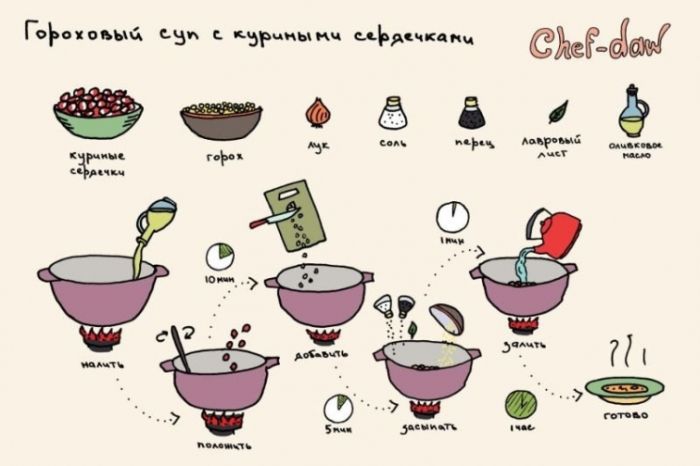 Onion rings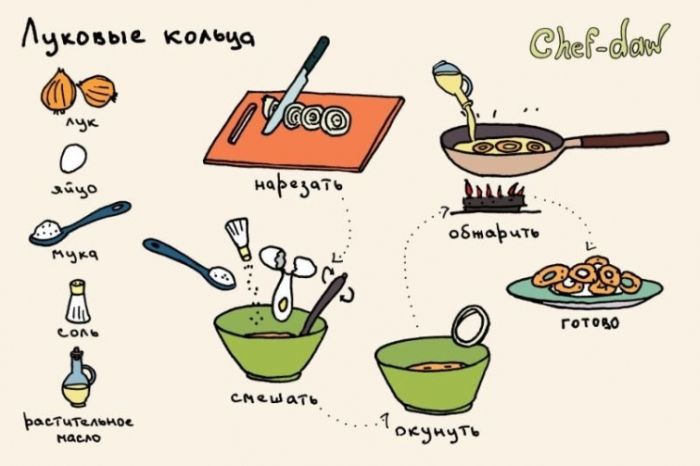 Meat with potatoes in a bag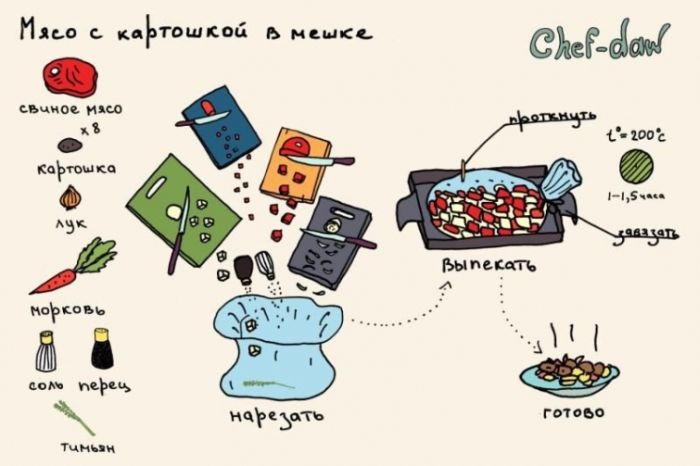 Corn noodles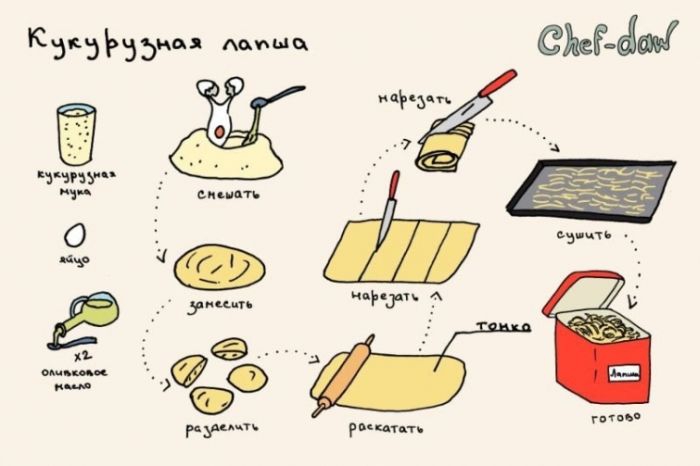 Sandwich with fried eggs and avocado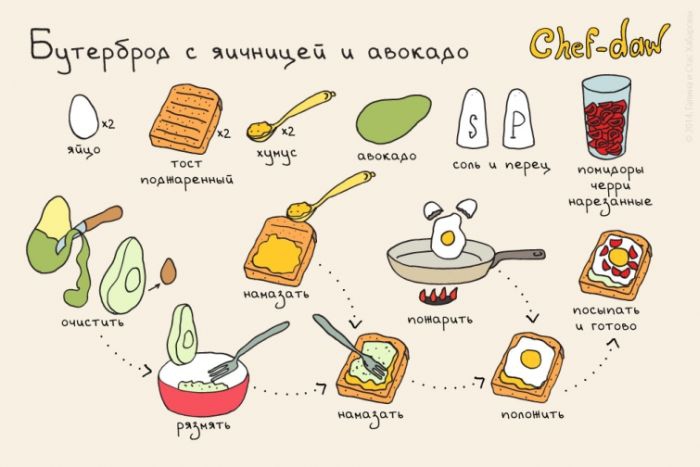 Liver Pasta Casserole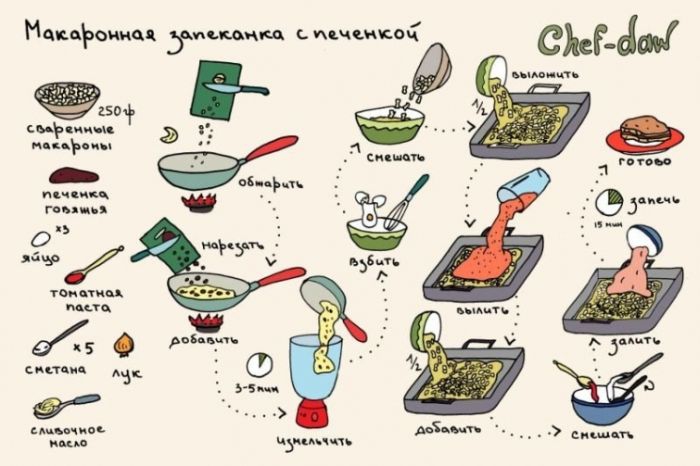 Salad with oranges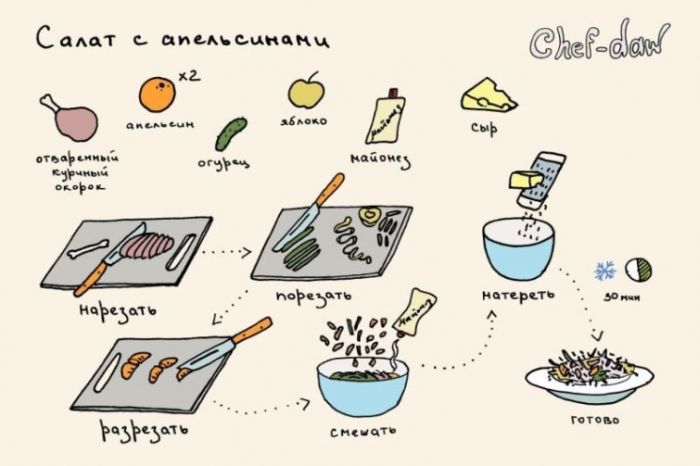 Chocolate Cherry Pudding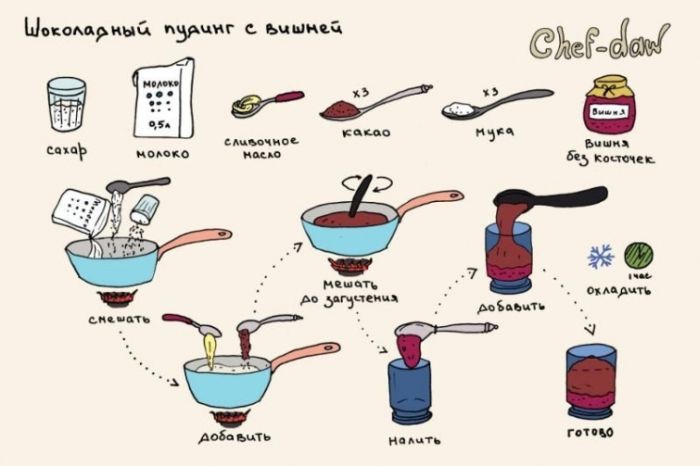 Fortune Telling Cookies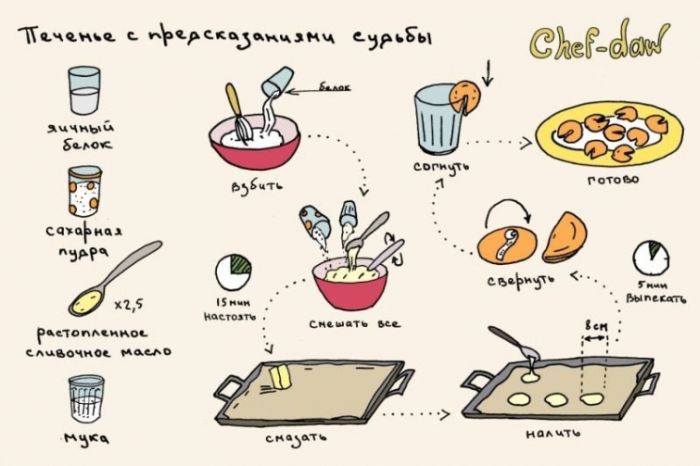 Potato Cake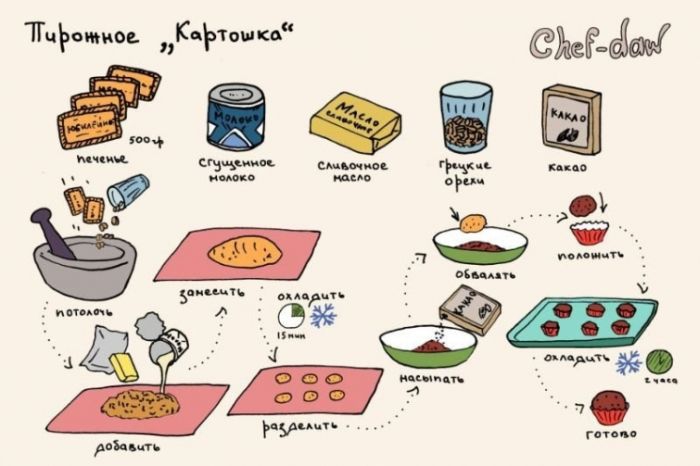 Brushwood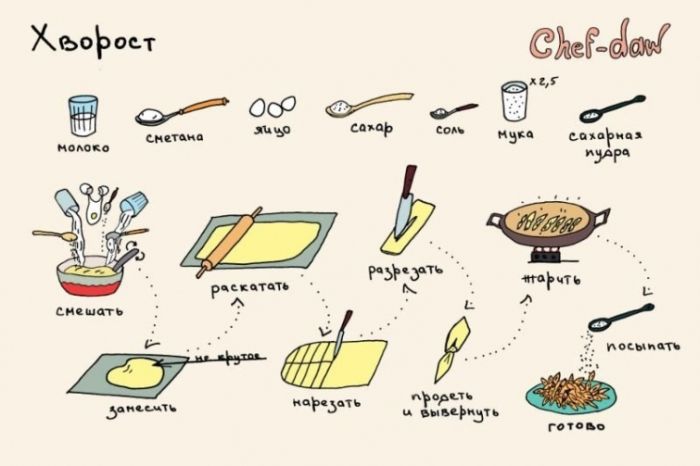 Superhero bar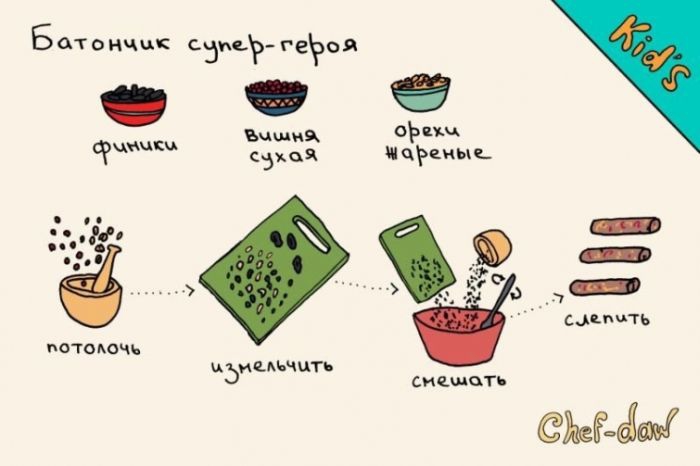 Orange zest jam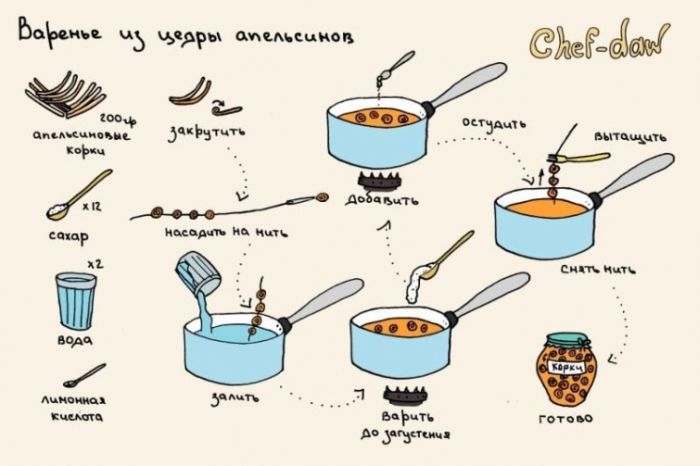 Cookies Beam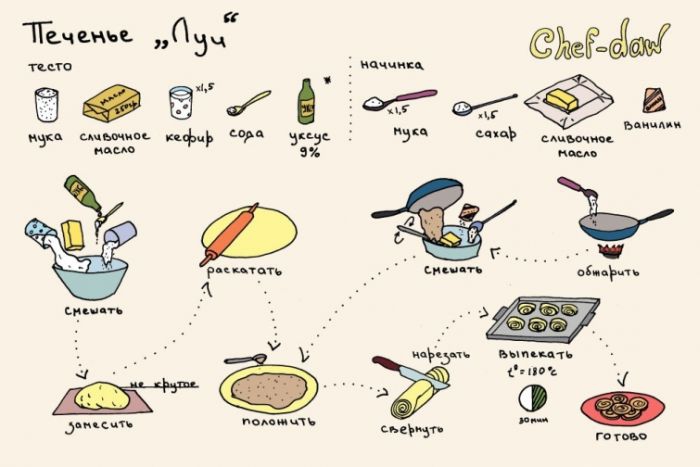 Additionally