Signals of our body about internal emotional problems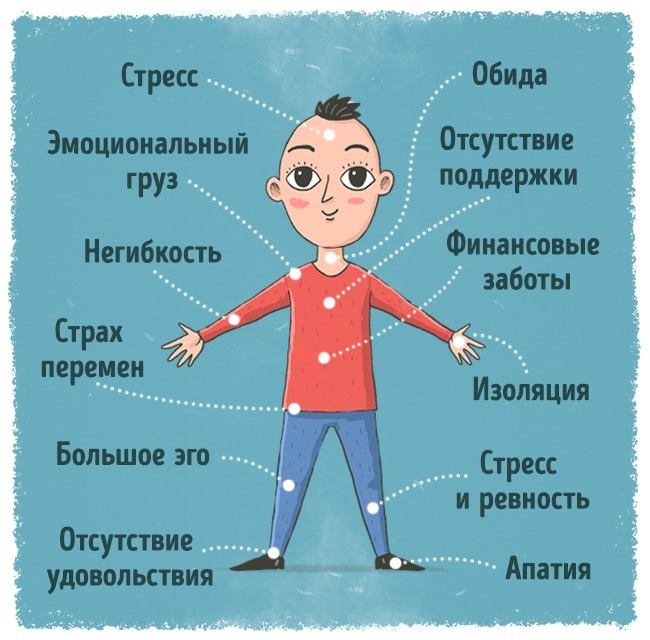 Emotional intelligence (EI; Engl. Emotional intelligence, EI) - the ability of a person to recognize emotions, understand the intentions, motivation and desires of other people and their own, as well as the ability to control their emotions and the emotions of other people in order to solve practical problems.
Our body is a complex mechanism that sensitively reacts not only to external, but also to internal factors. Dr. Susan Babbel, a psychologist and specialist in the field of depression, has put forward an interesting theory about the signals of our body. Babbel believes that discomfort and pain can be signals of inner experiences - secret fears, unresolved issues. Chronic pains are symptoms of stress and emotional problems, especially when physiology is all right and there are no visible causes of pain.
Your attention is illustrated with pictures illustrating the theory of the doctor, and simple recommendations for getting rid of psychological problems.
Head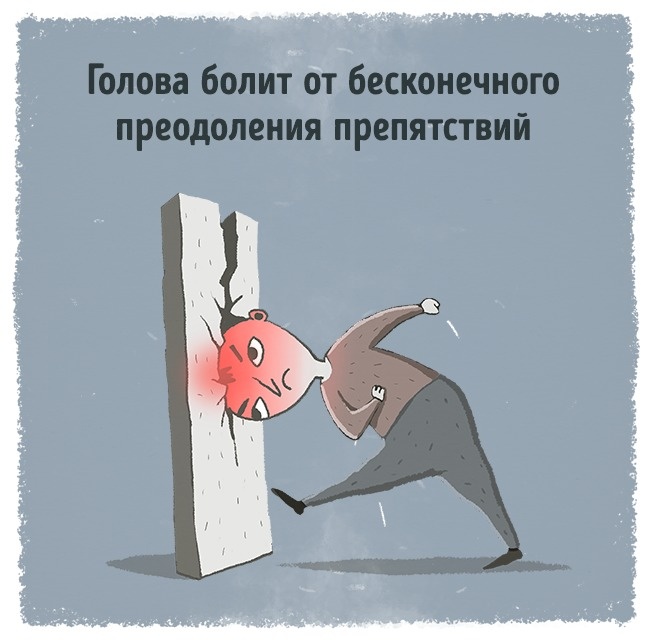 Any headaches arise from excessive stress. This may be a concern about the result, frequent worries over minor details, constant rush.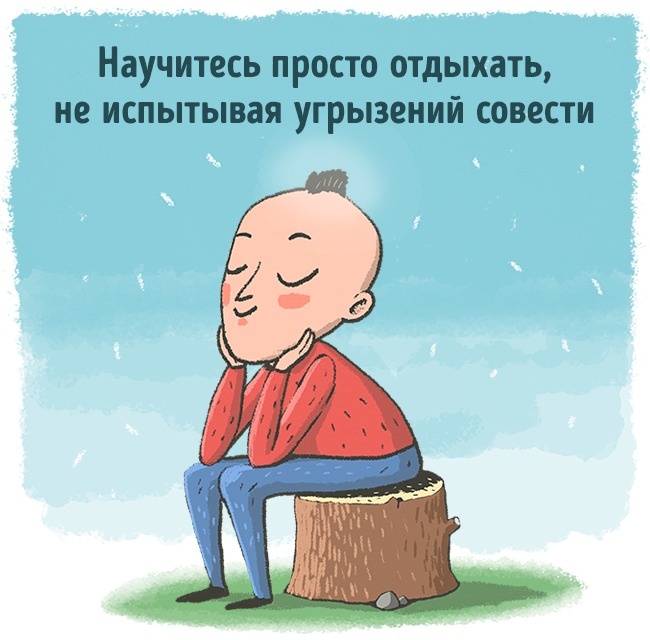 Every day, leave time for yourself. Allow yourself to relax and do not worry about business for a while. Rest and do not reproach yourself for this. From these "minutes of downtime" your productivity will only increase. And the head will not hurt.
Neck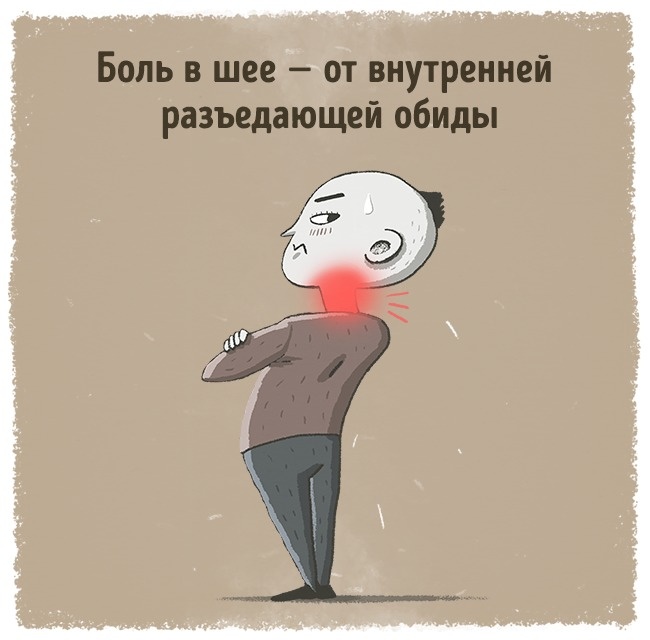 The discomfort in the neck symbolizes the burden of resentment against others, the burden of annoyance at one's own imperfection. The neck hurts when we cannot forgive someone or ourselves.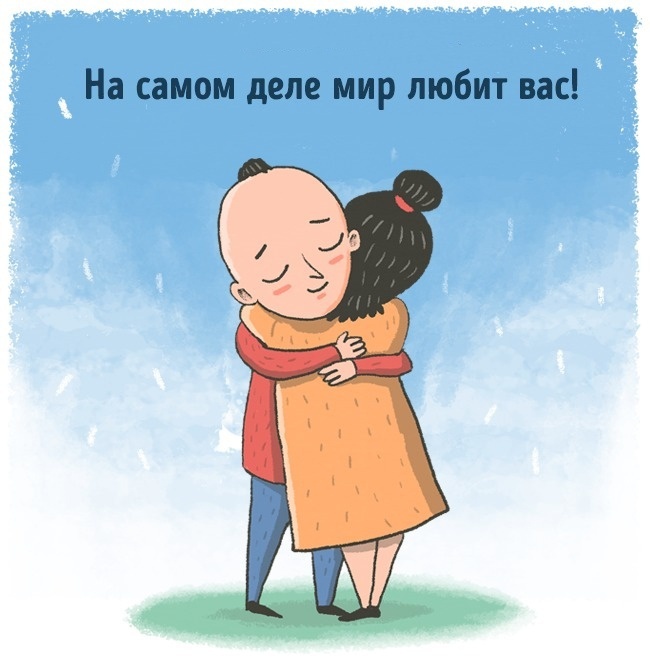 Review your attitude towards yourself and others. Most often, people do not want to offend you. And you do not have to meet your own strict expectations. Treat the world easier and learn to forgive. And it's even more important to think more about the things you love.
Shoulders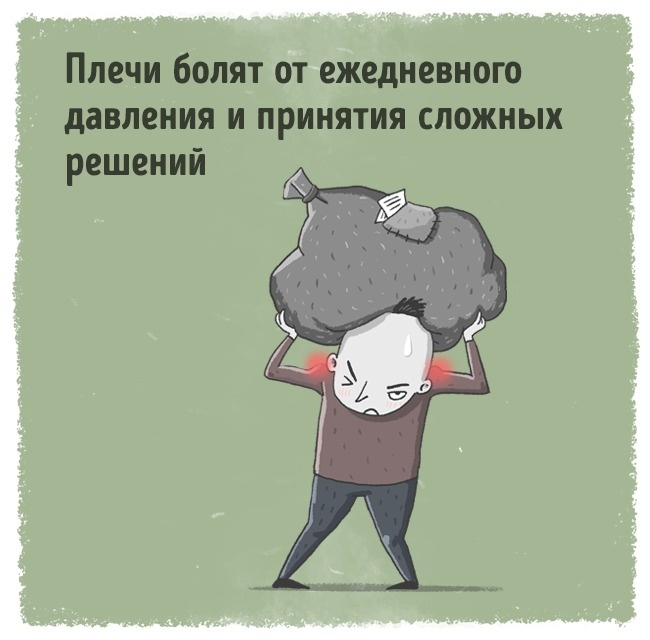 Pain in the shoulders suggests that we are under heavy emotional stress, under great emotional pressure. Perhaps someone in our environment is pushing us. Or we cannot make an important decision, and it rests on our shoulders with a heavy burden.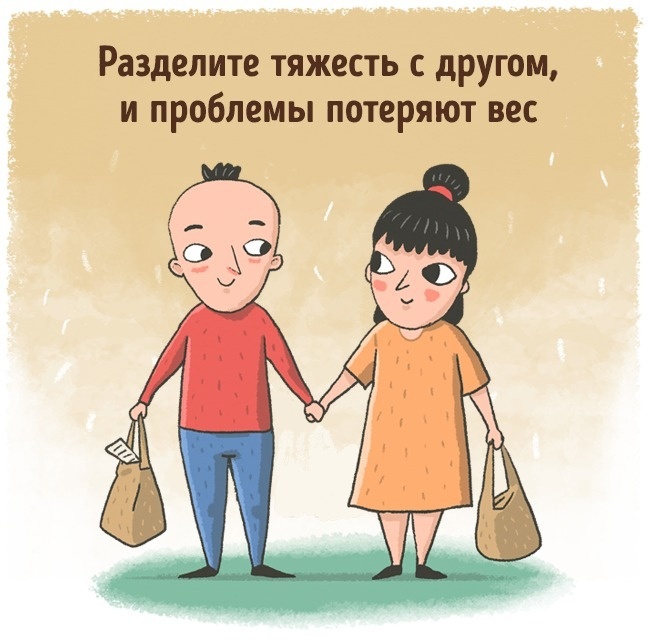 Try sharing your problems with a close friend. You will feel relieved. Even if you just speak it out, it will already help not to bear this weight alone. And maybe it will open its eyes to a simple solution to the problem.
Upper back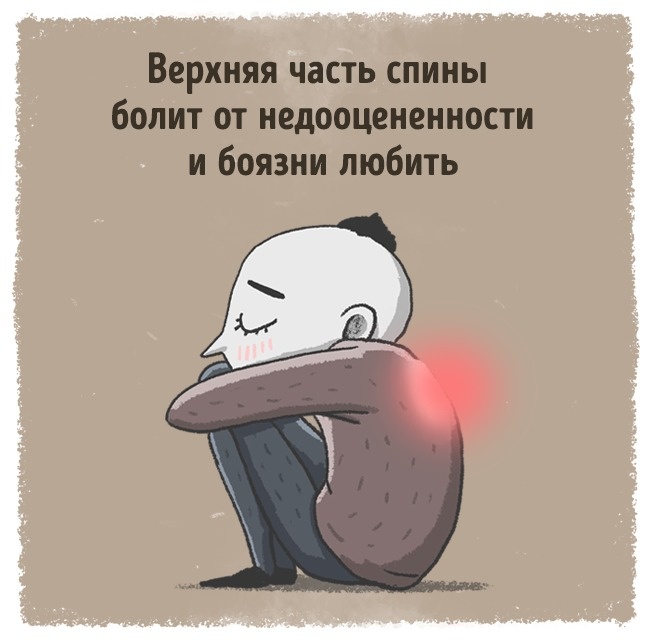 Pain in this area indicates a lack of emotional support, a lack of loved ones nearby. When we subconsciously feel unloved or underestimated.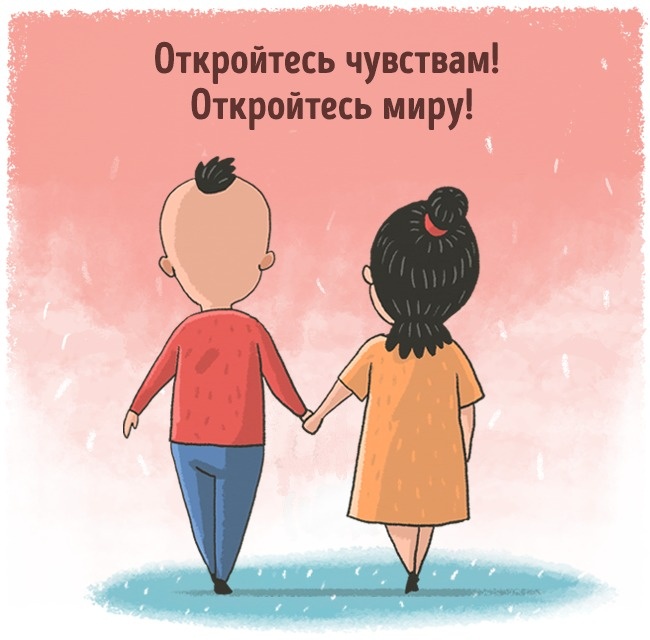 Chat more with different people. Do not get hung up on yourself, be open and friendly. Meet, go on a date. And most importantly, do not suppress your sense of affection.
Lower back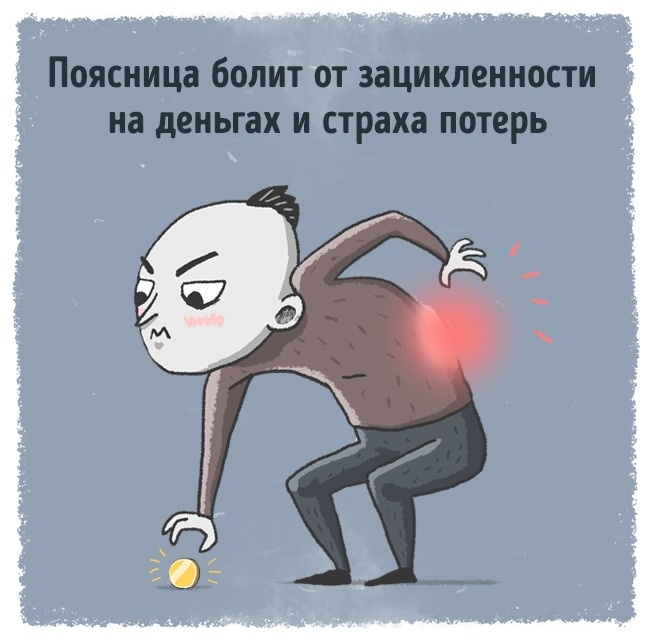 If we constantly worry about money, our lower back may ache. Perhaps their own secret envy of a rich life does not give rest, or relatives are constantly forced to worry about money.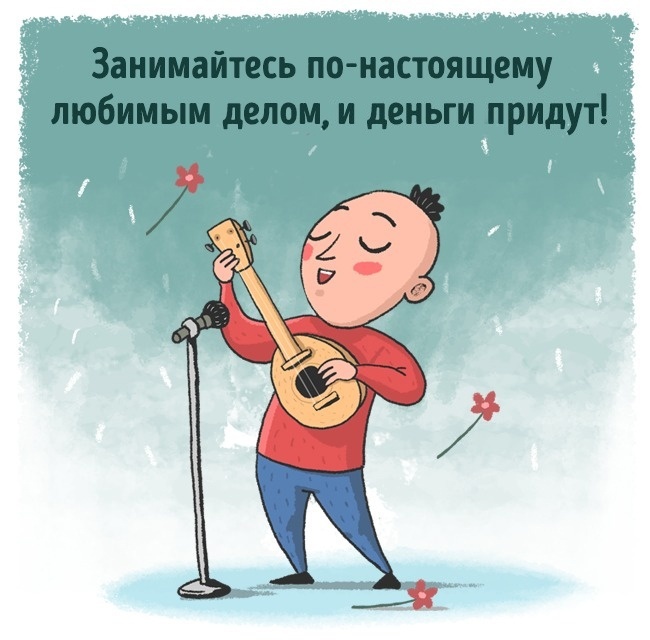 Money is not happiness - no matter how trite it sounds, but it is. So stop worrying - the best things in life are free! And do what you love. The matter in which the soul is invested will bring not only pleasure, but also tangible dividends in the future.
Elbows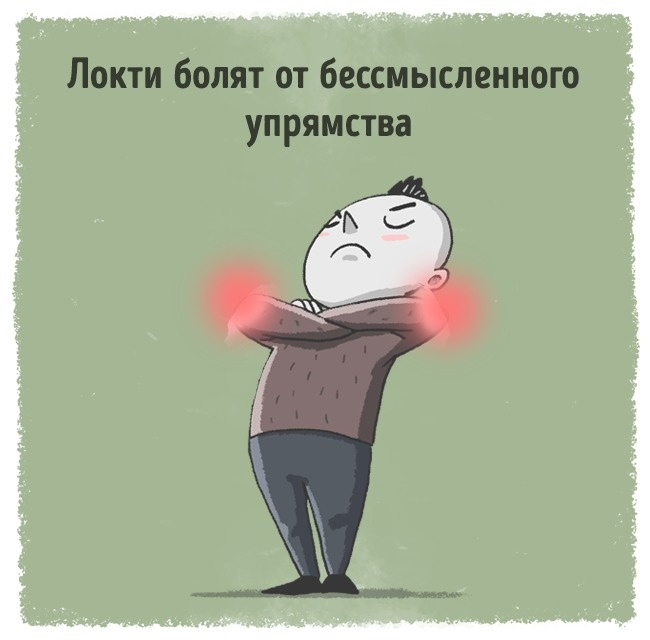 Elbow pain indicates a lack of flexibility, too stubborn unwillingness to compromise. Most likely, we resist some important changes in life. Or subconsciously afraid to accept something new.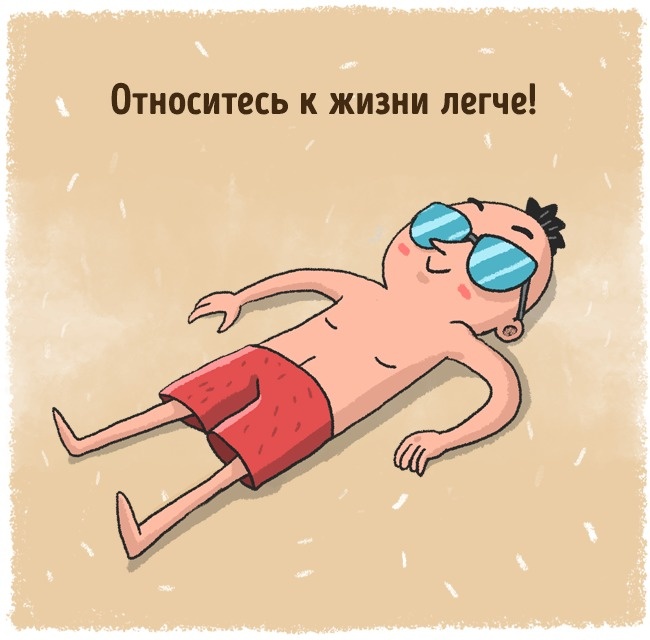 Life can sometimes seem too hard and harsh. It just seems. Perhaps you are just complicating things. Be more flexible - do not waste energy on the struggle against what you cannot influence.
Hands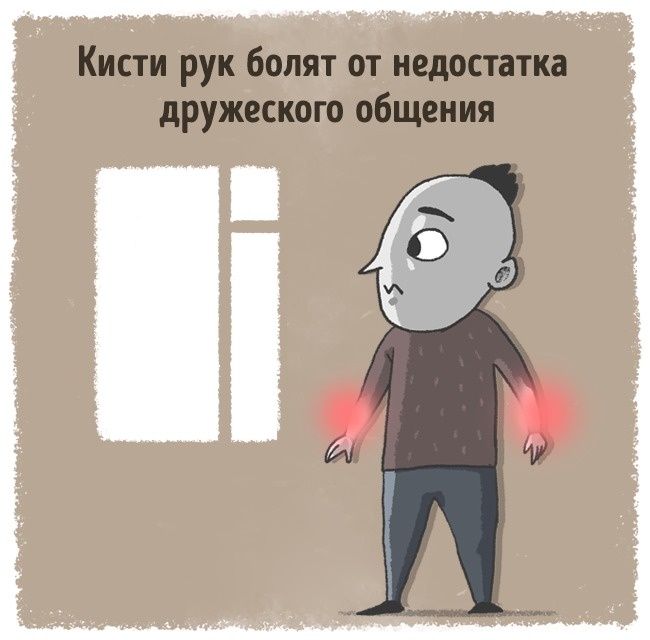 Hands hurt those who have long and badly needed friendships. Those who do not have enough relaxation and simple friendly communication with other people. If your hands are aching, this is a signal that it is time to leave your closed world.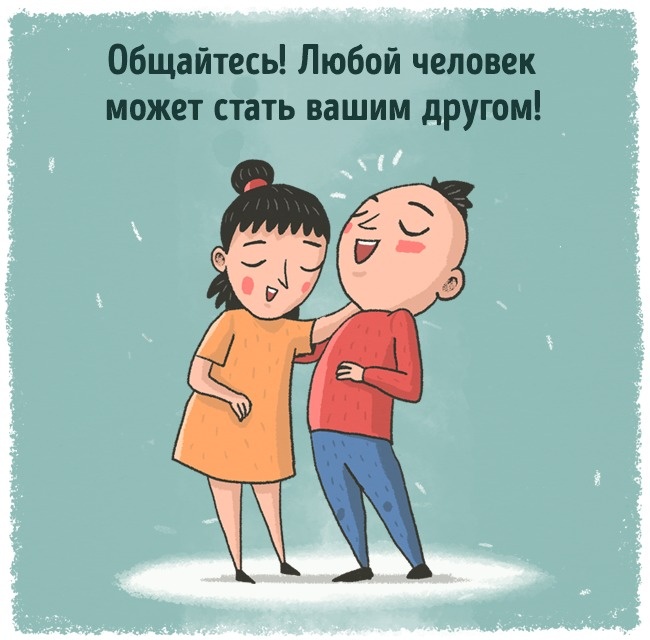 Try to make new friends. Have lunch with a colleague. Go to the stadium, to the concert - feel like a part of the crowd. Feel free to enter into conversations with new people, because you can't guess in advance where you can meet real friendship.
Hips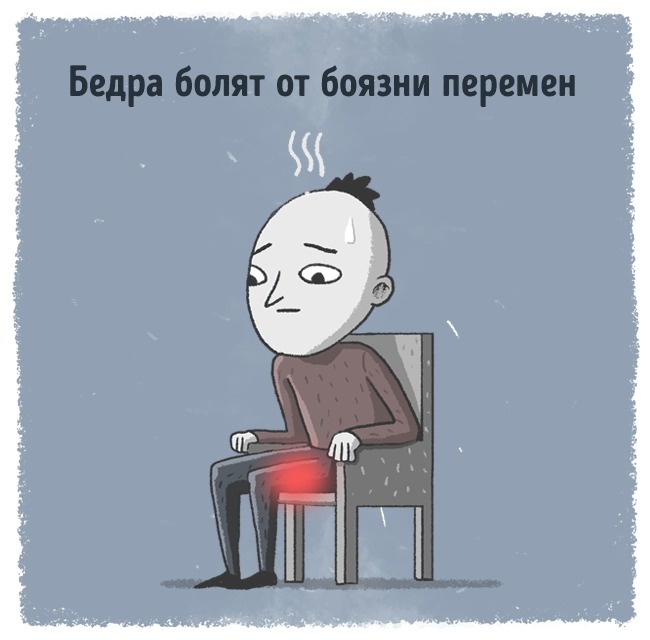 Such pain can torment people too clinging to predictability of life and comfort. A pathological fear of change, an unwillingness to change the established order of things, constant resistance to the new can provoke pain in the hips.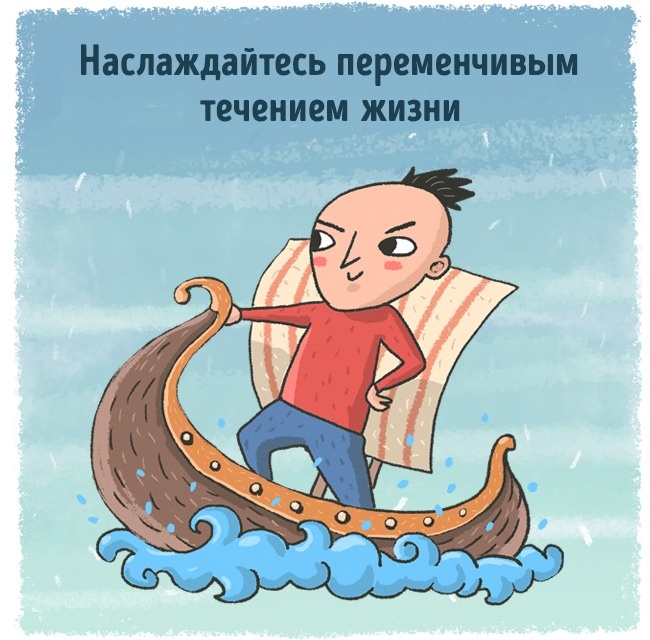 Do not resist the natural course of life. Life is mobile, changeable, and so interesting. Think of change as an exciting adventure. And do not put off important decisions for yourself later.
Lap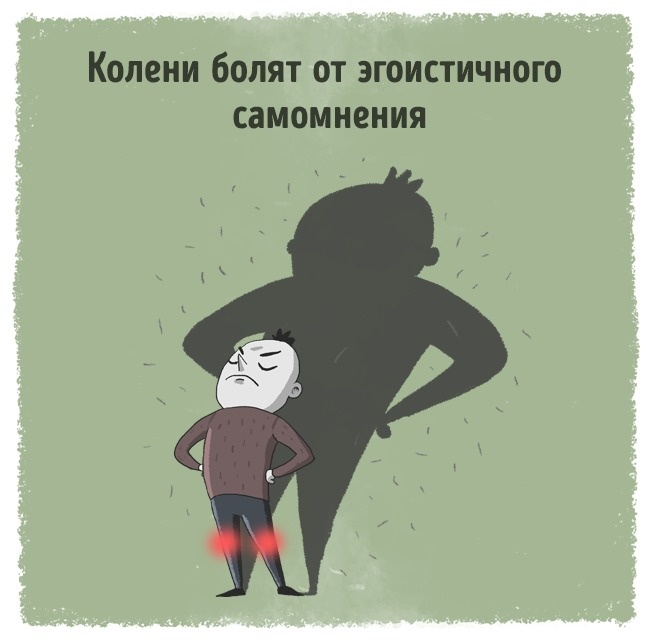 Pain in the knees is most likely a sign of a very swollen self. Knees hurt when we think too much about ourselves and too little about others, when we firmly and uncompromisingly believe that the world revolves around us.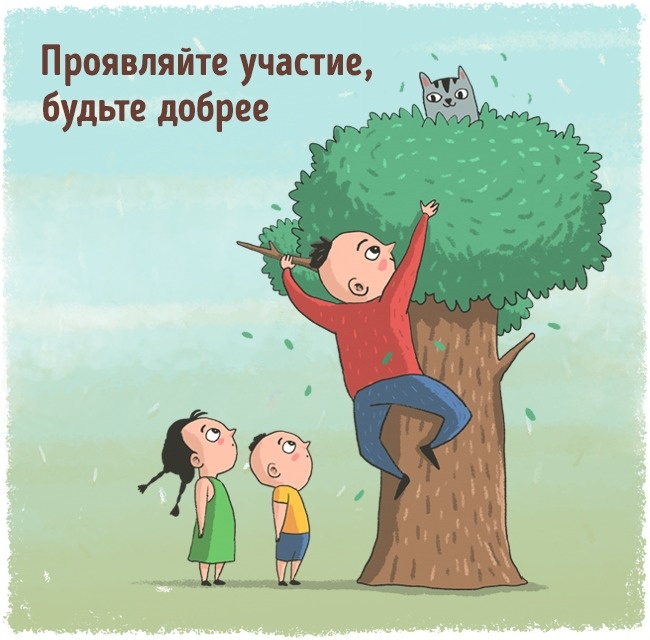 Take a look around - you are not alone on the planet. Be more attentive to others. Listen to a friend, help mom, replace a colleague. Help people more often. You can engage in volunteer activities.
Shin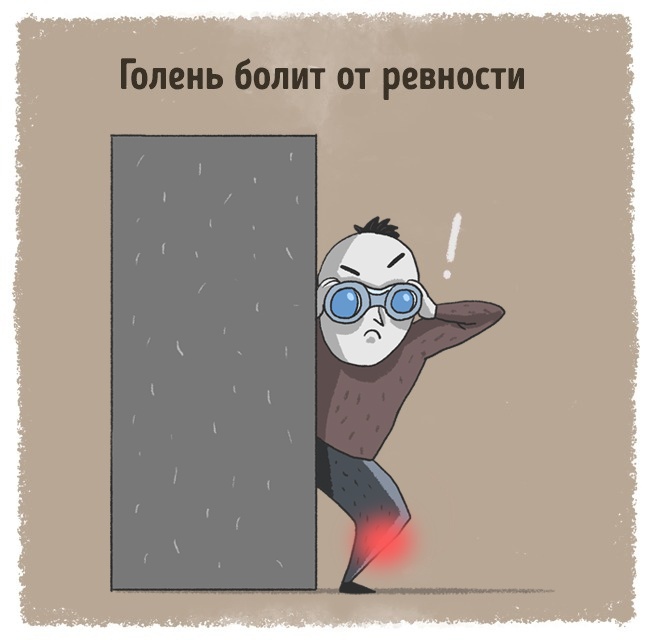 Pain in this area is a sign of severe emotional overload. A sense of possessiveness, love feelings, excruciating, blinding jealousy.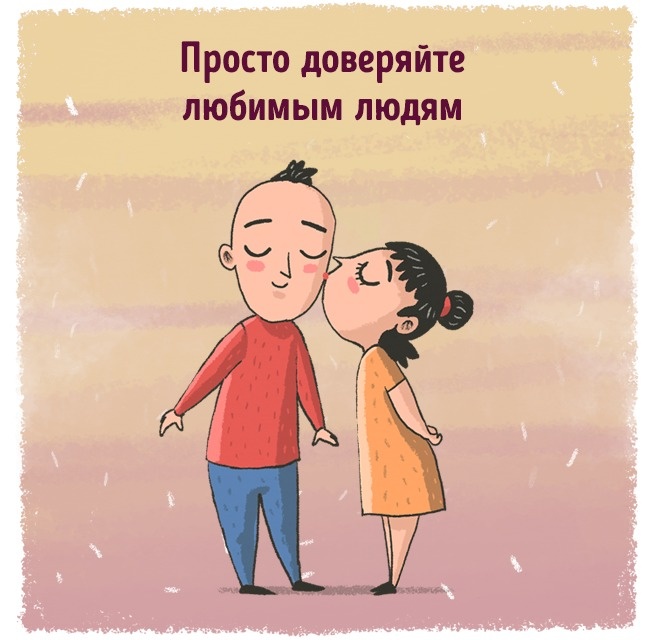 You need to learn to trust your soul mate. Relax and stop controlling your loved one, do not wind yourself. And perhaps the time has come to abandon the old, obsolete attachments.
Ankles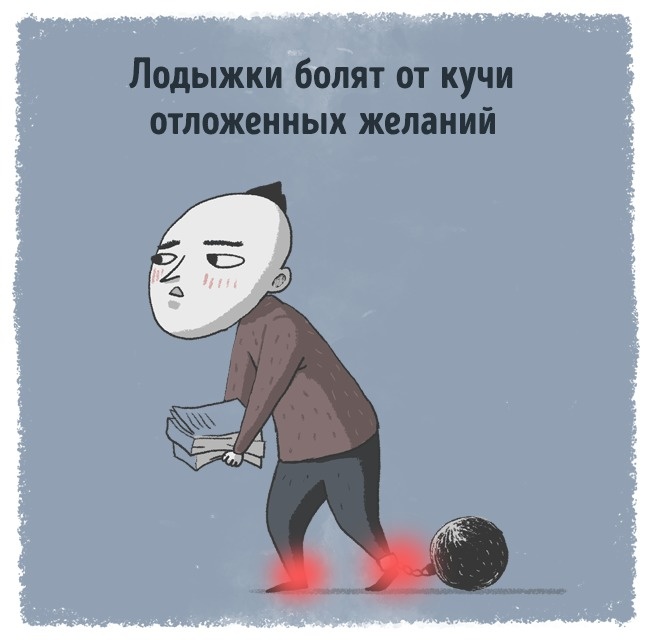 Ankle pain means that we often forget about ourselves. And deny ourselves the pleasure. Maybe the work takes all our time or we are too frivolous about our desires, constantly relegating them to the background.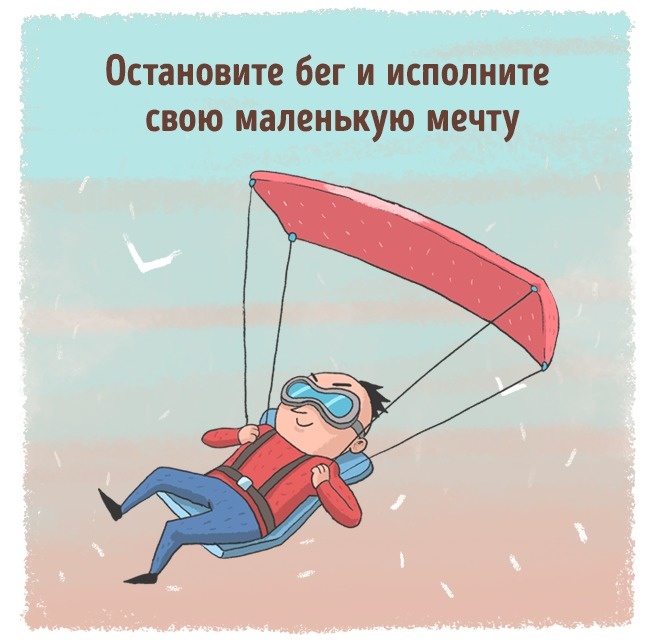 It's time to start pampering yourself. Buy yourself what you want, give yourself a good night's sleep, try that dear delicious treat. Forget about your career for a while and think, for example, about a romantic relationship. Or plan your dream trip.
Feet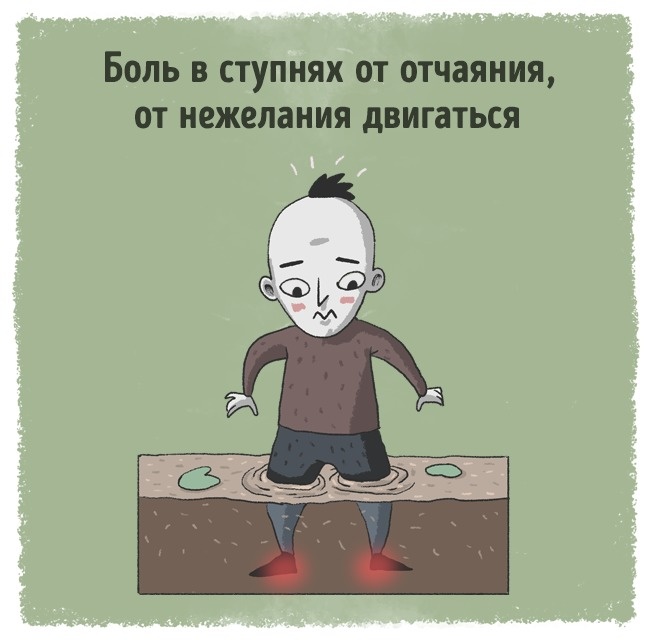 The cause of foot pain is probably deep apathy. It is as if our body refuses to move on, as if we are afraid of life and do not see the point in moving forward. When we subconsciously think that everything is bad and life failed, our feet hurt.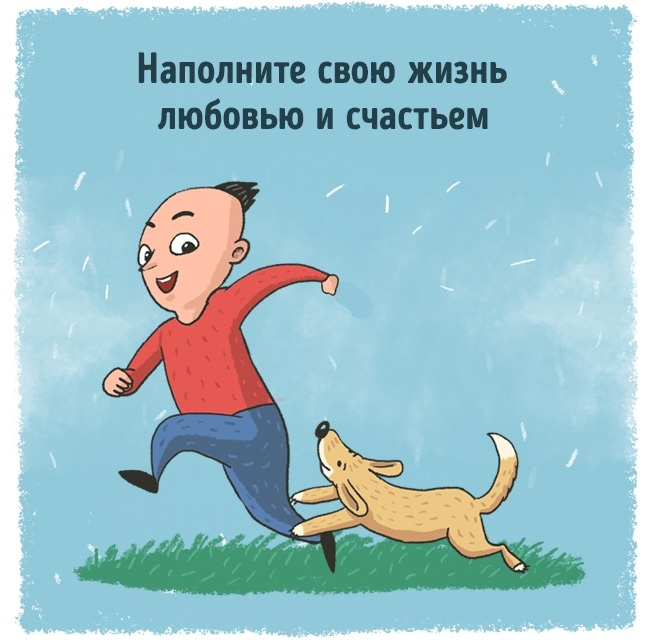 Learn to pay attention to the little joys of life. The beauty of the world and people. Enjoy the tastes, smells, wind and sun. Get a furry pet or find an interesting hobby. Fill your life. Avoid sad memories and smile more often. Seek joy in life every day.
Output
The conclusion is simple: love yourself, forgive yourself. Be more attentive to those around you and try not to hold evil and resentment on people. Communicate, smile (it suits you very much) and be healthy!
Via upsocl.com & Bright Side & Illustrator Lenya Brick