What to do before bedtime to wake up easily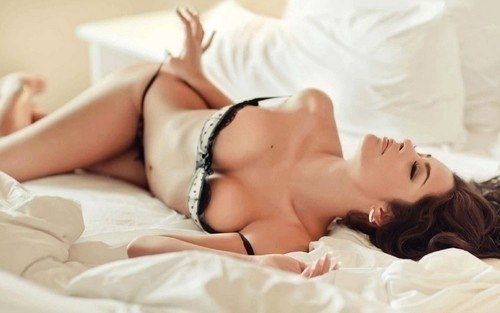 While we sleep, the cells of our skin are actively working, trying to restore all the damage caused to it during the day. And if to connect the night cream to business, this process will be accelerated. We figured out how to help the night mates do shock work on the shift.
1. LEAVE TIME FOR DREAM
The main rule of all beauties is sleep. Going to bed is really good as soon as possible. From evening to four in the morning, the skin produces a maximum of the hormone melatonin, an active fighter against stress and free radicals. The sooner he replaces, the better for the skin. Sophie Loren has long been aware of this, and even at the age of 71 she retains female attractiveness and magnetism. The actress goes to bed daily no later than 21 hours.
2. SOLVE THE PROBLEMS
If you have skin problems, you can carry out such a ritual at night: apply a pimple remedy to the cleansed skin, and then a moisturizer to the whole face. Pharmaceutical gels "Kuriozin" and "Solcoseryl" have proven themselves well, they work together to reduce inflammation and heal wounds.
Zinc paste will help to dry pimples. But be prepared for the fact that your face will become spotty, because the paste has an absolutely dense structure of white color. In any case, self-treatment is not recommended, because the funds must be prescribed by a doctor after appropriate examination.
3. MAKE A FACE MASK
To make your face look good in the morning, you can make a mask before going to bed. Cleansing masks, lifting masks and swelling masks are especially good - they stimulate blood circulation and remove excess fluid from the body.
4. RELAX!
Take a warming bath with sea salt or seaweed extract before bedtime - it will help remove the slags accumulated during the day and start the process of splitting fat. By the way, after the bath it's time to apply anti-cellulite products. After all, at night the active components of slimming creams activate the production of lipase, the enzyme responsible for the breakdown of fats.
5. PICK UP NIGHT CARE
In the case of skin care, the safest option is a moisturizer. Moisture fills the cells, strengthens them, smoothes wrinkles and improves skin tone. But still day, even if very good, moisturizer should not be used at night. Day cream protects - night restores. It is not by chance that it has a denser texture due to its composition rich in vitamins and microelements.
6. NIGHT IS NOT DONE
Apply night cream in a thick layer. The rule "the more the better" in relation to the night cream does not fit. The dense texture will turn into a mask, the skin will not be able to breathe, thermoregulation will be broken. For comparison, you can imagine a greenhouse, where moisture and heat do not have the opportunity to escape.
7. AT NIGHT WAY TO DO
a) Massage the abdomen in a circular motion in a clockwise direction - it promotes digestion, and thus cleansing the skin.
b) In order for the night cream to work out its night shift with high quality, apply it in half an hour before bedtime with a thin layer on cleansed skin and after five minutes be sure to blot it with a napkin;
c) Drink a lot. Late reception of any liquids, even water and useful kefir, provokes swelling.
If you had an interesting dream and vykhodite understand what it means, you can help our dream book for interpretation.