Examples of useful food infographics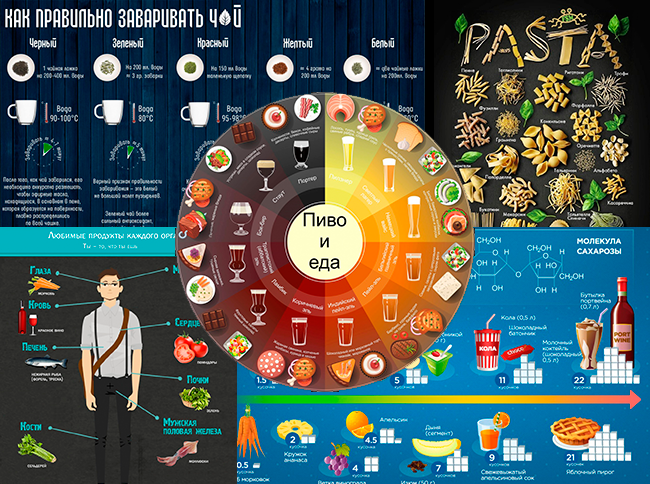 Time for multi-page reports and dry schedules is running out. In the case when complex information needs to be presented simply, infographics come to the rescue.
Dry statistics are presented in a compact, and most importantly, interesting form, so you want to take the graphics to yourself and use them on occasion.
We have gathered in this material useful examples of infographics about food and everything connected with it (Sugar, Pizza, Coffee, Cheese, Foods for Organs, Wine, Beer, Tea, Cakes, Pasta). Keep yourself useful.