Daily skin care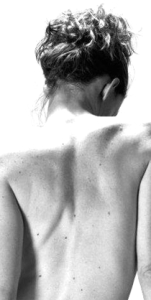 Beautiful smooth well-groomed skin - the desire of every woman. In order for the skin of the face to look healthy and to remain elastic for as long as possible, the following care steps should be regularly and consistently carried out:
1. Cleansing:
Special cleansing products effectively remove makeup and cleanse the skin without overdrying or disrupting the acid-base balance of the skin. Types of cleansers: Cleansing cream for washing (cream cleansers) - designed for dry, sensitive and normal skin. Foaming gels - designed to care for combination, oily and problem skin.
2. Toning:
Tonics restore the acid-base balance of the skin, refresh it and stimulate blood circulation, prepare the skin for applying the cream - after consuming the tonic, the cream is absorbed and absorbed 30% better. As a rule, there are 2 types of tonics that are used depending on the skin type: dry and normal skin - alcohol-free, which include moisturizing, emollient and tonic substances. Tonics for combination and oily skin contain moisturizing, matting, astringent, disinfecting and tonic substances.
3. Moisturizing:
Day creams - moisturize, preventing the loss of natural moisture of the skin during the day and protect against negative environmental factors; Night creams moisturize and enrich the skin with nutrients that are better absorbed during the night hours; Creams for the skin around the eyes are necessary because the skin around the eyes is very thin and carries a large load, so the first wrinkles form around the eyes, skin tone decreases, puffiness and swelling appear. Creams for the skin around the eyes support and restore the natural elasticity and firmness of the skin, moisturize and gently care for the delicate skin around the eyes.
4. Special care:
In addition to basic daily care, there are special products for the skin of the face, which are used several times a week and serve as a necessary addition to everyday care products: Facial scrubs - exfoliate old dead skin cells, cleanse the skin, stimulate blood circulation. Facial masks - moisturize, nourish, cleanse, tone up. Choosing the means for cleansing, toning and moisturizing is very important to consider the type of skin for which they are intended.