Dangerous medications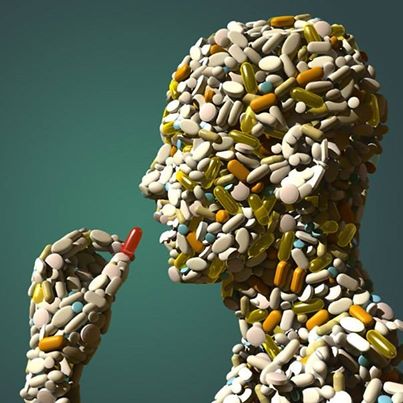 Your child is sick and you called a doctor, got recommendations ... Do not rush to run to the pharmacy ...
1. Actovegin, Cerebrolysin, Solcoseryl
Drugs with proven inefficiency!
2. Arbidol, Anaferon, Bioparox, Viferon, Polyoxidonium, Cycloferon, Ersefuril, Imunomax, Lycopid, Isoprinosine, Primadofilus, Engistol, Imudon
Immunomodulators with unproved efficacy. Are expensive. The conducted studies do not give grounds for treating arbidol as a drug with proven activity in the treatment of colds, including influenza. Researchers from abroad, this drug is not really interested.
3. Bifidobacterin, Bifiform, Lineks, Hilak Forte, Primadofilus, etc.
All probiotics. The diagnosis of "dysbiosis", ravaged by our pediatricians, nowhere else in the world anymore. To the appointment of prebiotics in developed countries are treated with caution.
4. Validol.
Mint candy, which has a remote relation to medicine. Quite a refreshing breath. Feeling pain in the heart, a person puts under the language validol instead of the obligatory in such situations nitroglycerin and leaves with a heart attack in the hospital.
5. Vinpocetine and Cavinton.
Today, it is not recommended for use: no benign study of clinically significant effects has revealed it. This is a substance obtained from the leaves of a Vinca minor plant. The drug is little studied. Therefore, in the US and many other countries refers to dietary supplements, and not to drugs. $ 15 a jar for a month of admission. In Japan, it was withdrawn from sale because of obvious inefficiency.
6. Nootropil, Pyracetam, Fezam, Aminalon, Phenibut, Pantogam, Pikamilon, Instenon, Mildronate, Cinnarizin, Mexidol
Placebo preparations.
7. Wobenzym.
Producers assure that it heals, prolongs life and youth. Do not believe in a fairy tale about a miraculous drug that has not been tested in experimental studies just because it's expensive. Pharmaceutical companies invest hundreds of millions of dollars in drug testing, even if there is little hope that it will be possible to prove its effectiveness. One can only guess why these studies on vobenzim have not been done so far. But a lot of money is invested in his advertising.
8. Glycine (amino acid) Tenaten, Enerion, preparations of St. John's wort, Grippol, Polyoxidonium
Drugs with unproven efficacy.
9. RESPRESSED
The drug is not proven effective in ARVI. Erespal in syrup is contraindicated in patients with bronchial asthma and allergies. Because of the dyes contained in it and honey aroma itself can provoke bronchospasm.
10. Gödelix
Efficiency in ARVI in children, and in adults, is not proven.
11.Dioxydin
Contraindicated for children due to high toxicity. It is extremely cautious to appoint adults with a disease of the nose and paranasal sinuses. When the ear is ill, be careful with damage to the tympanic membrane.
12. Bioparox, Kudesan
There have not been major studies, all articles on Pubmed, mostly of Russian origin. "Research" was conducted mainly in mice.
---
Biological supplements and homeopathy are not medicines!
1. Aqua Maris - (sea water)
Well, just sea water.
2. Apilac
BAA with unproved efficacy.
3. New Passit
For a simple tincture of herbs is a little expensive. When promoting your product, the manufacturer actively used "individual work with key specialists and doctors." * Positioned as anxiolytic - a psychotropic agent that suppresses anxiety, fear, anxiety, emotional stress. Novo-Passita includes a complex of liquid extracts of medicinal plants (Valerian officinalis, Melicia officinalis, St. John's wort, Common hawthorn, Passionflower incarnata (passion flower), Common Hop, Black Elder) geyfenezinl. It is guaifenesin attributed to the anxiolytic effect of the drug. Meanwhile, guaifenesin is all mucolytic and can not exert the action that is attributed to the drug. Even before going to bed a little spirits - still no one interfered ...
4. Omakor
BAA with unproved efficacy.
5. Laktusan
BAA with unproved efficacy.
6. Cerebrum compositum (produced by Heel GmbH), Neurochel, Valerianochel, Hepar-compositum, Traumeel, D art, Kanefron, Lymphomyosot, Mudoston, Mukoza, Ubihinon, Objective T, Echinacea, Gripp-Hel, etc.
Homeopathy. They are not medicinal products, do not have a therapeutic effect, they have a placebo effect, i.e. response expectations for use.
7.Protargol-containing silver.
Silver refers to substances of hazard class A along with lead, arsenic and mercury. For the sake of justice, in protargol, a meager amount of silver. It is not recommended for treating a common cold in children.
The absence of a modern official definition and a list of ineffective drugs does not remove the urgency of this problem. We tried to create a list of drugs with unproven efficacy on our own. This list is not official. This list was compiled on the basis of Internet publications by leading experts of our country, as well as on the basis of publications of independent Internet resources and primarily on the website of the Cochrane Society. We tried to give the most detailed descriptions from the sources. Work on it continues, and it may contain inaccuracies.
From the Resolution of the Meeting of the Presidium of the Formulary Committee of the Russian Academy of Medical Sciences dated 16.03.2007
Immediately remove from the list of medicines for which medicines are provided in the DLO program, obsolete drugs with unproven efficacy - cerebrolysin, trimetazidine, chondroetin sulfate, vinpocetine, pyracetam, phenotropil, arbidol, rimantadine, Validol, inosine, valocardin, etc., including , over-the-counter;