10 foods that should never be eaten before bedtime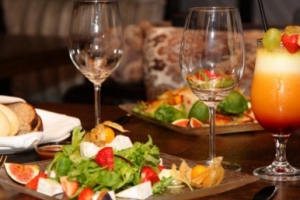 Everyone knows that going to bed with a full stomach is strictly prohibited.
After a hard day's work the body needs a break from all the functions it performs daily.
The digestive system should not be an exception.
In addition, fatty foods eaten before bedtime can cause heartburn.
But if you really need a snack, let it be something light and you should eat it at least 2-3 hours before you go to bed.
So, the hit parade of the most harmful and high-calorie dishes, which in no case can not be used before bedtime.
1 Macaroni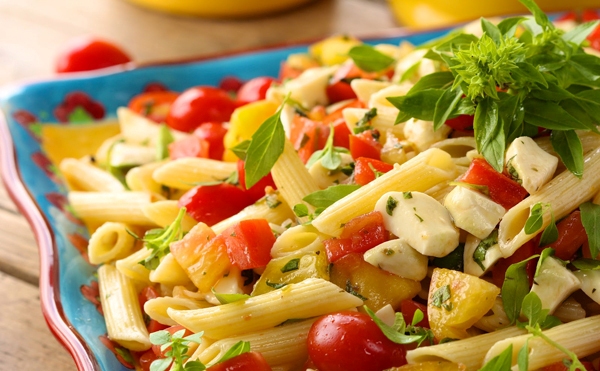 Pasta is one of the most harmful foods that should be avoided in the evening. Of course, they prepare quickly and can serve as a light snack, but remember that pasta is a rich source of carbohydrates that turn into fat as soon as you go to bed. Add to them sauce, meatballs, meatballs or sausages, usually with cheese, butter and other additives and seasonings, and you can immediately throw everything in the trash instead of eating it all before bedtime. The high glycemic index of this dish makes it simply unacceptable in such a situation.
2 Pizza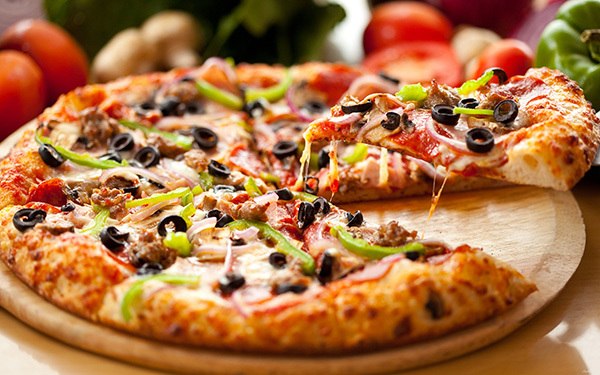 Well, who does not like big, juicy, tasty pizza ? However, this is not an easy dinner and the digestive system would take a long time to digest during the day. Now imagine how difficult it is for him at night, when it is supposed to rest. Pizza is very fatty and contains many ingredients with a high level of acidity, which increases the risk of heartburn.
3 Candies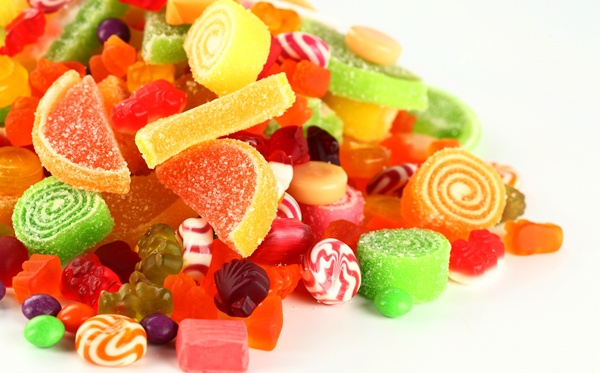 You are what you eat. But, did you know that you still dream about what you eat? It's not necessary to literally see your dinner in a dream. But the generally accepted fact is that foods high in fat and sugar (especially candy ) affect the brain and can cause nightmares. If you want to relax and sleep well, avoid rich in calories, junk food, and choose something like oatmeal, which is easier and does not contain as many calories.
4 red meat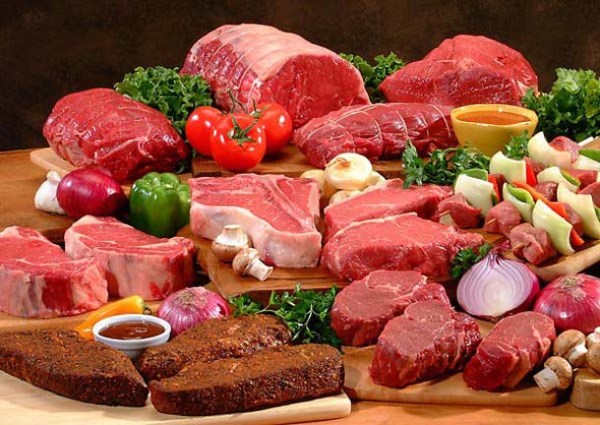 Red meat is very healthy, is an excellent nutritional source of protein and iron. But a big juicy steak will not provide you with a deep, relaxing and refreshing sleep that we all need so much after a long day full of stress. To fall asleep, all systems of the body need rest. And this will not happen if you eat red meat before bedtime.
5 Chocolate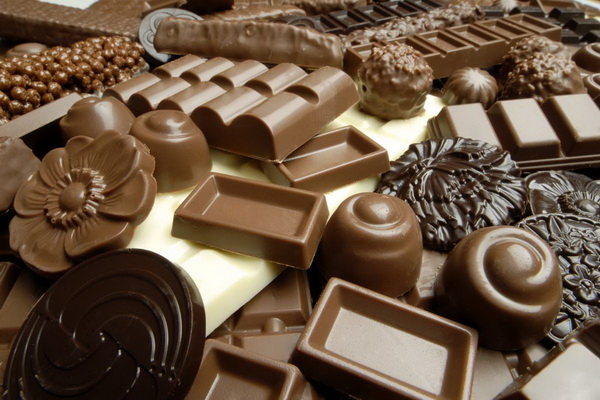 Dark chocolate has a good effect on the brain and memory, but at the same time, it absolutely adversely affects the waistline, especially if it eats at night, when all the calories immediately turn into fat, because the body is completely at rest. A small piece of chocolate will serve as an excellent dessert, but the problem is that most people attack the entire bar of chocolate, instead of trying just one small piece.
Another reason why chocolate (especially black) should be avoided before bedtime is its rich content of caffeine and other stimulants that will trigger the heart and brain, instead of allowing them to relax and shut down.
6 Vegetables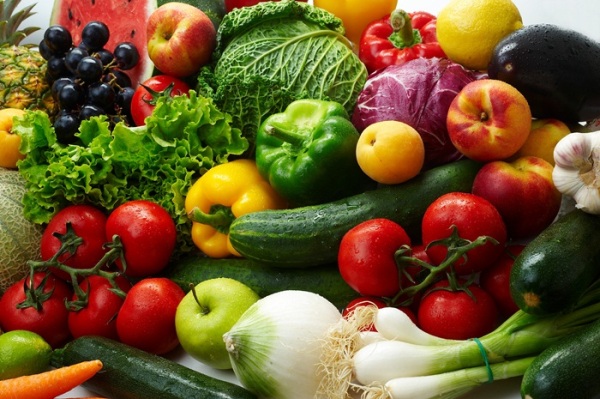 Vegetables are very tasty, nutritious, dietary products. But this is not the best choice if you are going to sleep. The reason for this is simple: onions, broccoli and cabbage contain a large amount of insoluble fibers that will create a feeling of full stomach for a very long time. This would be great in the case of a diet and during the daytime. But at night, the fibers move very slowly along the digestive system, and also create excessive flatulence.
7 Alcohol in any form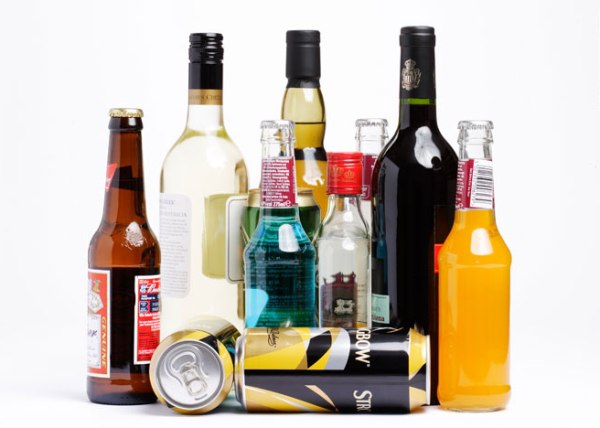 Alcohol is the undoubted sleep killer. In addition, it can cause night sweats and constant waking up in the middle of the night. Alcohol (especially wine) not only spoils the quality of sleep, but also reduces night sleep and contains many calories.
8 Cheeseburgers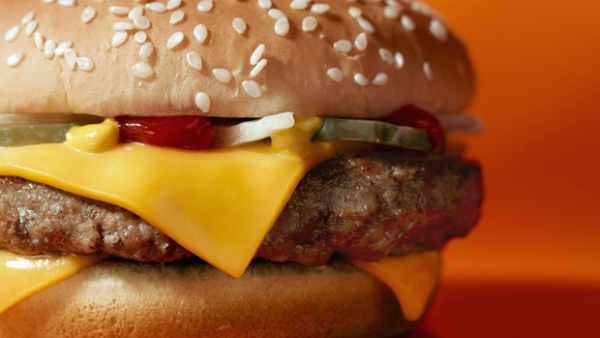 Like any other fatty and high-calorie food, cheeseburgers should be absolutely excluded from their evening ration, because they stimulate the natural production of acid in the stomach and cause heartburn at night, like much of the above.
9 Spicy Sauces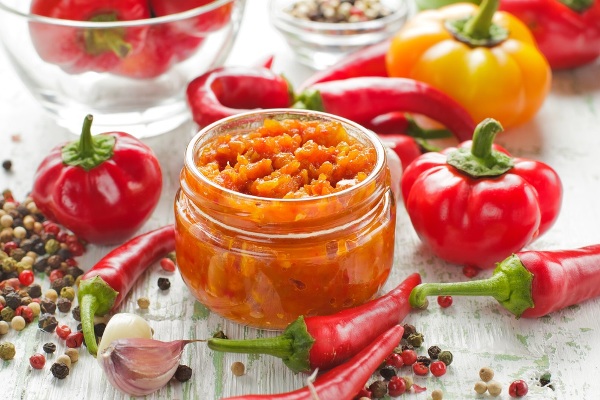 Chili and other spicy seasonings and products can be very useful in combination with specific ingredients. But too hot sauces, especially those containing chili, are completely undesirable at bedtime. They are high-calorie, filled with proteins.
10 Chips and other snacks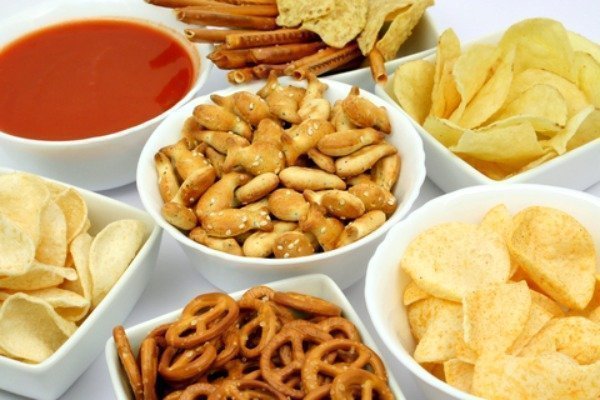 All of these chips, crackers, nuts, straws and other snacks for beer should be excluded from the diet, not only at bedtime, but in general. They contain a large amount of monosodium glutamate, which causes various sleep disorders, and therefore they are completely undesirable on the table at dinner.