Insanely delicious sandwiches from around the world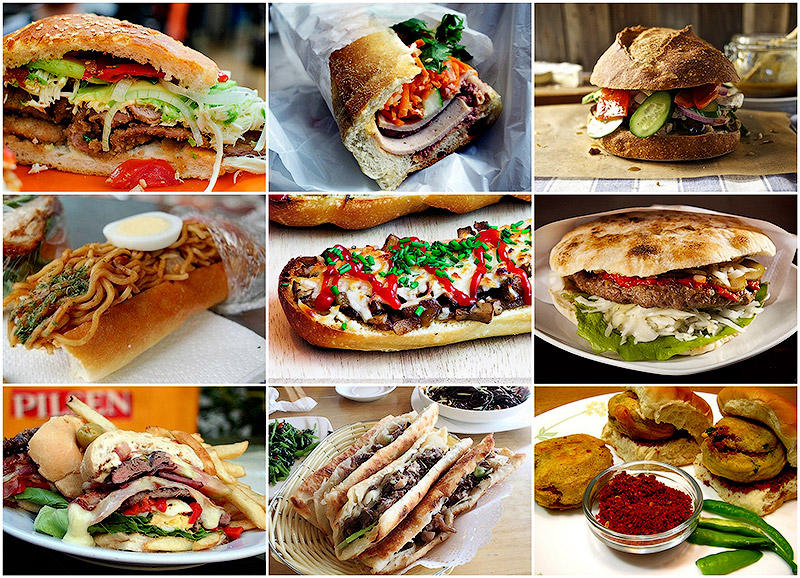 A sandwich (from him. Butterbrot - bread and butter) - an appetizer, which is a slice of bread or rolls, on which additional food products are put. There are a huge number of types of sandwiches - from classic with sausage or cheese to multi-layered from different varieties of meat, vegetables, herbs and sauces or pies. The sandwich differs from a sandwich in that it contains only one piece of bread (while in a sandwich the filling is sandwiched between two pieces of bread). Sandwiches are widely distributed, as they are quick to prepare, easy to carry and do not require the use of devices.
The most common type of sandwiches is a slice of bread or rolls with any of the snack foods (cheese, ham, sausage, caviar, meat, fish, canned goods). They can be decorated with leafy and spicy vegetables, egg and lemon pieces, olives, sauce, mayonnaise with gherkins, etc. Sandwiches are served on dishes, in vases with flat edges or on plates covered with napkins. Sandwiches are not subject to long-term storage, so they are prepared immediately before serving.
Sandwich (eng. Sandwich) - the English name of a sandwich. It consists of two or several slices of bread (often rolls) and one or several layers of meat and / or other fillings. A sandwich is usually (more often) one slice of bread on which ingredients are put. A sandwich is the ingredients between two slices of bread (buns).
The French version of the sandwich is called croque (fr.), Italian - panini (it.).
Sandwich, sandwich, butter - this is probably the fastest way to have a tasty snack. What is a traditional sandwich for you? Baton or black bread and sausage. The main thing is to put the sausage on the tongue, as the sandwiches connoisseur the cat Matroskin said. But in other countries, the traditional sandwich comes with completely different fillings. So, we make ourselves a Russian boot and go on a virtual journey around the world, but instead of sights we will look at sandwiches, which are different in each country.
Vietnam Banh Mi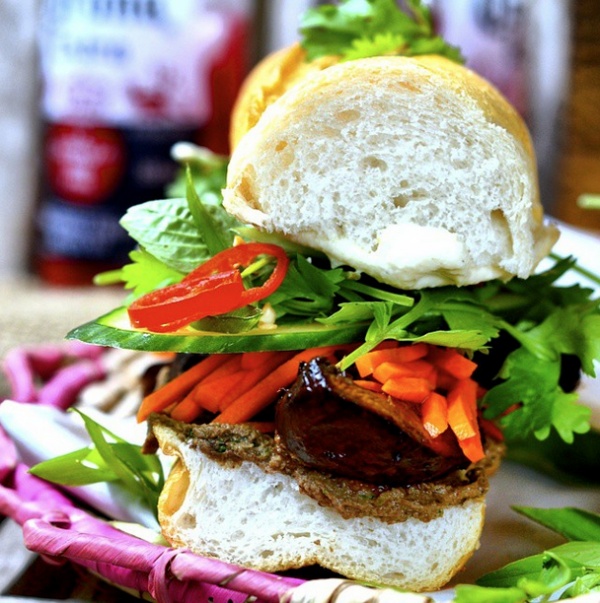 Banh mee - Vietnamese baguette sandwich stuffed with roasted pork and vegetables with coriander and jalapeno.
Turkey Doner Kebab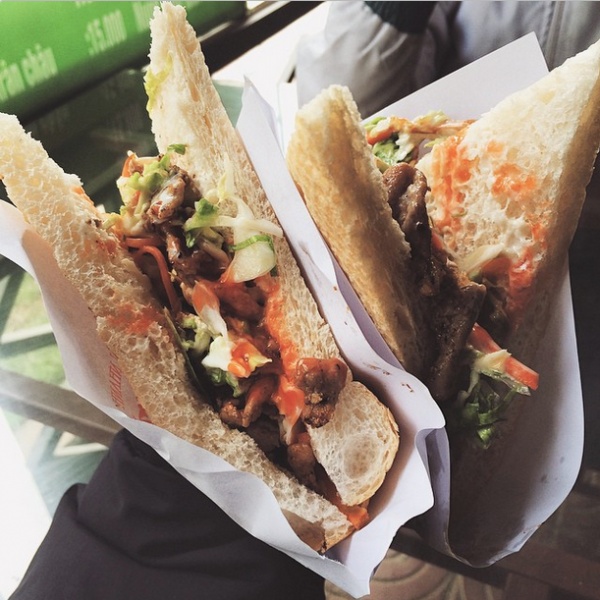 Doner kebab is distributed not only in Turkey, but also in many other countries. This is a sandwich made from flat bread, chopped lamb, vegetables and sauce.
Mexico Semita (Chemita)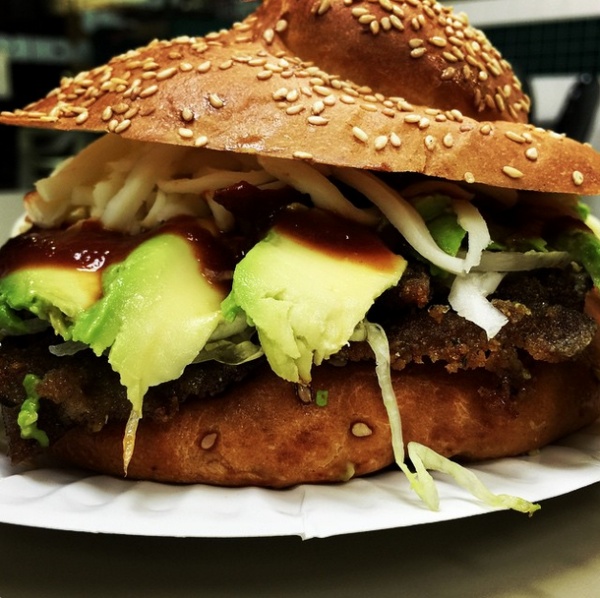 Traditional Mexican Semite can be made from different types of meat, avocado, white cheese, onions on a special brioche cake (which looks like a hamburger bun, but in fact it is a sweet bun made from pastry).
Colombia Arepa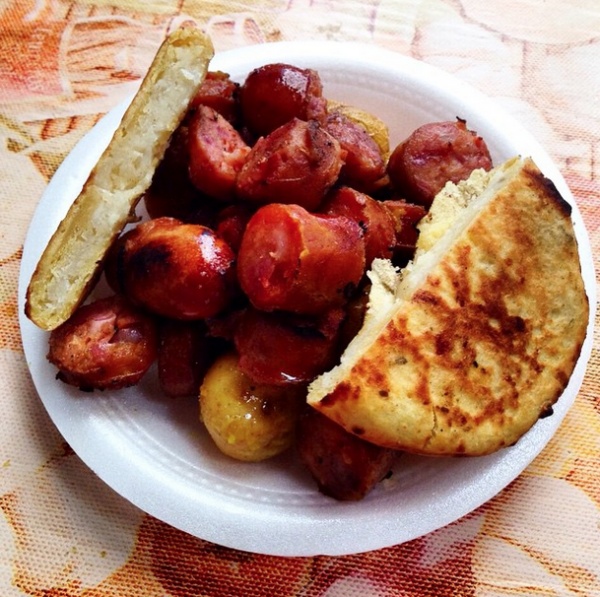 Arepa - a sandwich made from thick corn bread, to which is added pork sausage (chorizo) with chili sauce.
Japan Katsu Sando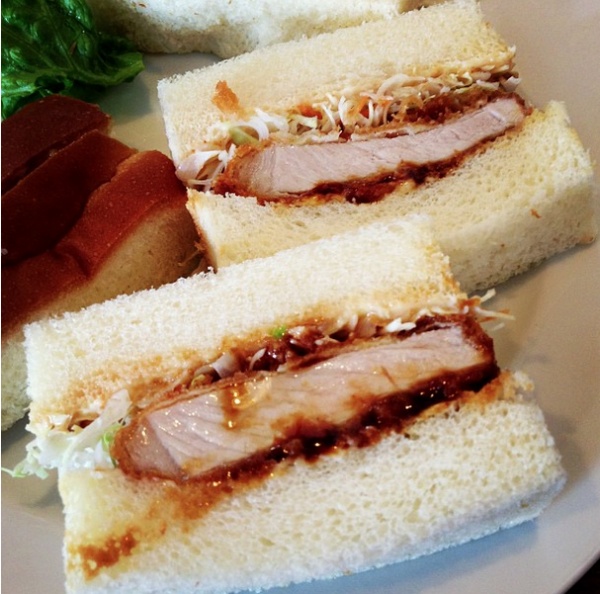 Japanese katsu-sando consists of roasted meat on white bread with mayonnaise and mustard.
Canada sandwich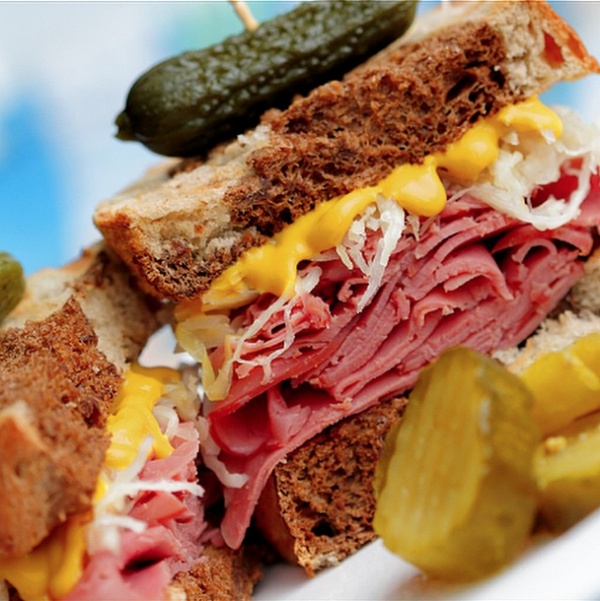 Canadians' favorite sandwich is smoked spicy meat on rye bread with mustard and cucumber
India Wada Pav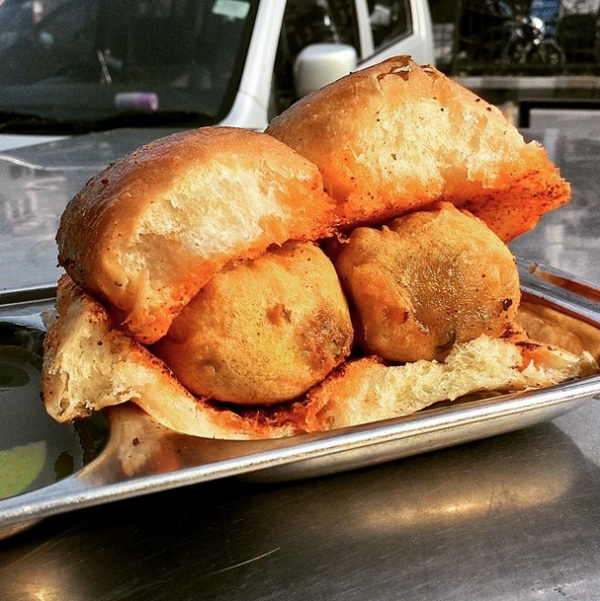 Wada Pav - a popular fast food that is ideal for vegetarians. It is a sandwich consisting of a savory bun (pav) and two potato patties (vada).
Australia Pasta Wedgimite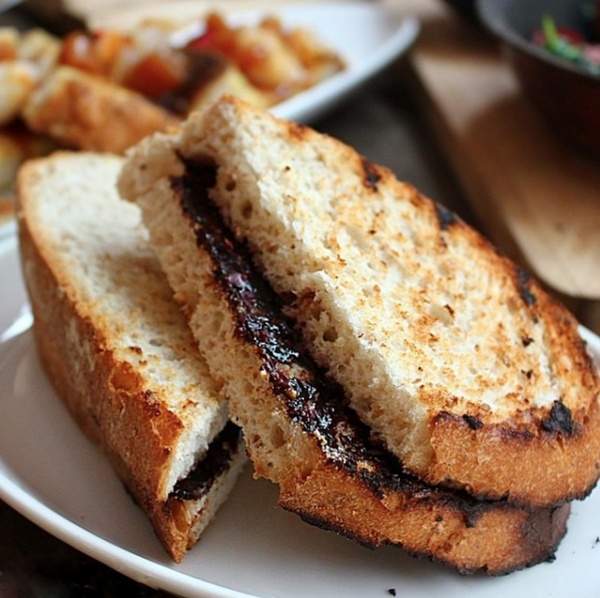 Australia is very fond of rich yeast paste yeast paste, so for locals, the perfect sandwich is a simple toast with this pasta and cheese.
Cuba Medianoche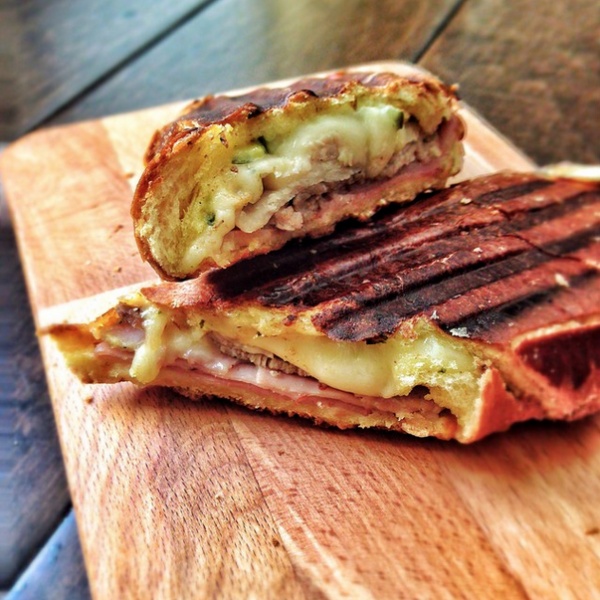 Medianoche ("Midnight") is a popular snack snack sandwich in Cuba: a sweet bun with roast pork, ham, cheese and cucumbers flavored with mustard.
Chile Chacarera (Chacarero)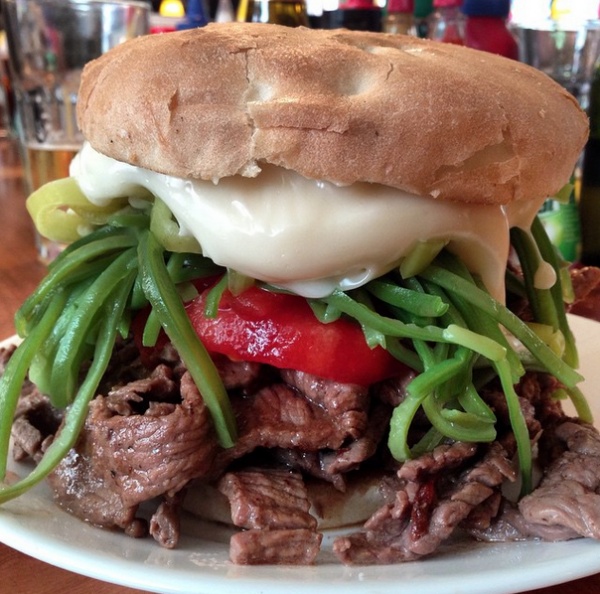 A Chile sandwich called chacarera is prepared on a round hamburger bun with thinly sliced ​​turkey or pork steak, tomatoes, boiled green beans, chili pepper and green beans.
Venezuela Arepa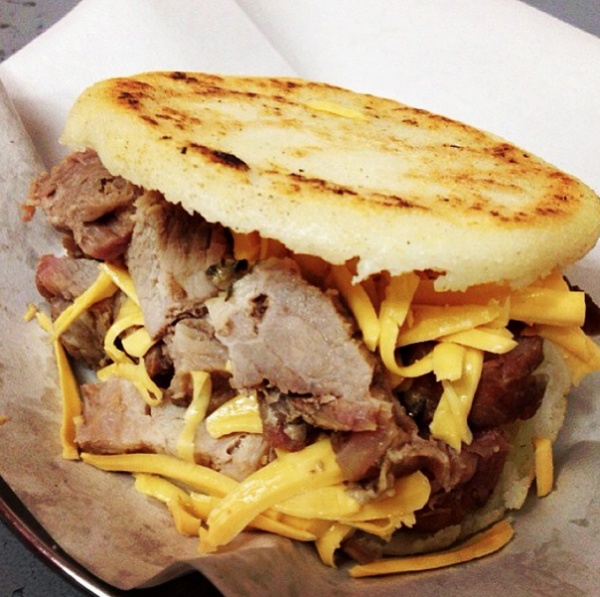 Arepa sandwich made from thick corn bread to which pork, cheese, avocado and bananas are added.
China Donkiburger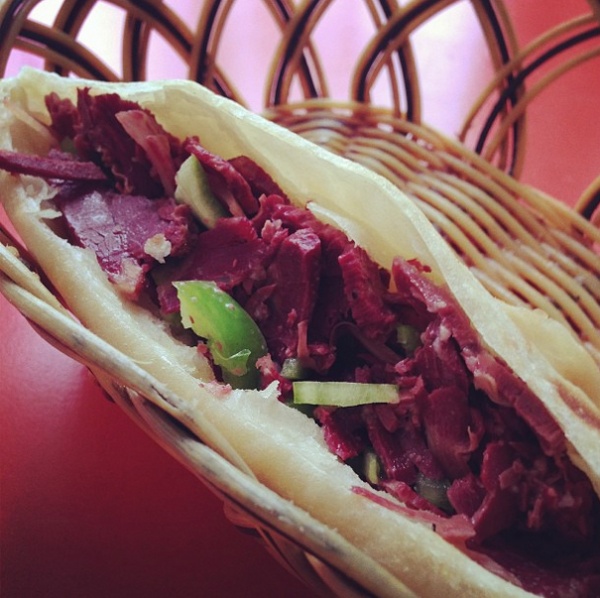 Chinese's favorite sandwich is donkiburger. It is a popular street food made from donkey meat, often with salad and pepper on crispy bread.
Portugal Francesinha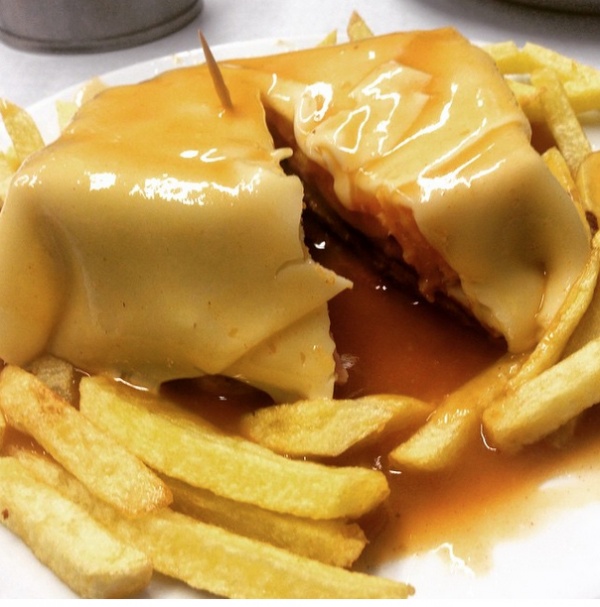 Francesinia - Portuguese sandwich made of bread, ham or smoked pork sausage, or steak, topped with melted cheese and tomato sauce.
Denmark Smerrebrod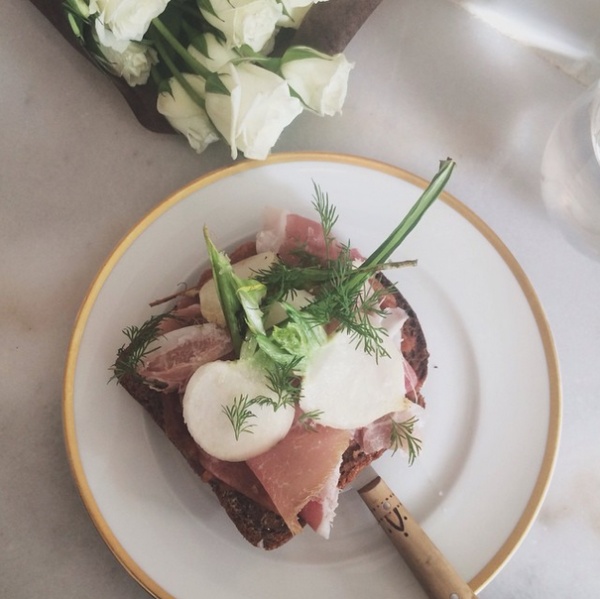 The king of Danish cuisine is unanimously called smorrebryod - a sandwich of rye bread with butter. Fish, meat, shrimps, liver pate, boiled eggs, fresh tomatoes and various cheeses are used as fillings.
Germany Leberkassemmel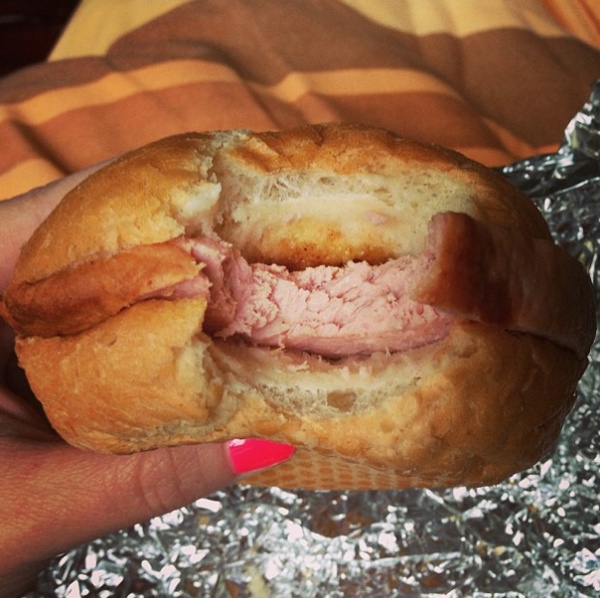 Leberkassemmel is a thick slice of meat (usually a mixture of beef, pork, bacon and onion) served on a mustard bun. It is usually eaten hot.
France Jambon Ber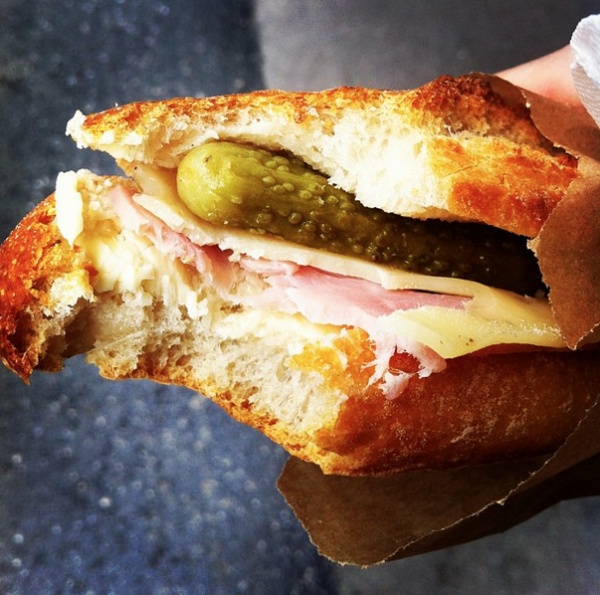 A popular sandwich in France is giambon ber. This is a baguette with ham and butter, cheese and cucumber.
South Africa Gatsby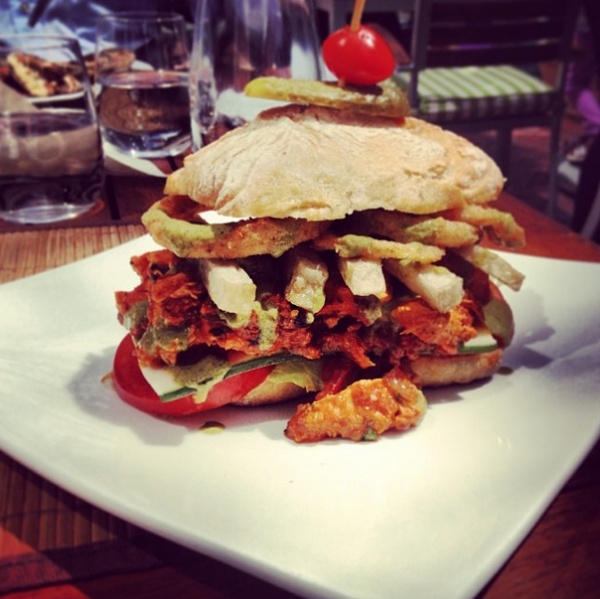 South African gatsby is always a huge sandwich with potatoes, sausage, ketchup and salad.
Netherlands Bruji Croquettes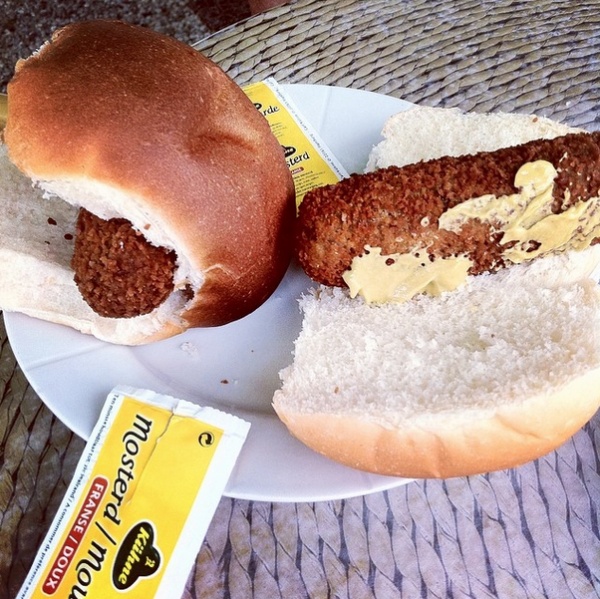 Brudges croquettes are fried long meat nuggets on a mustard bun. As a rule, they are eaten hot, pouring sweet soy sauce.
Poland Casserole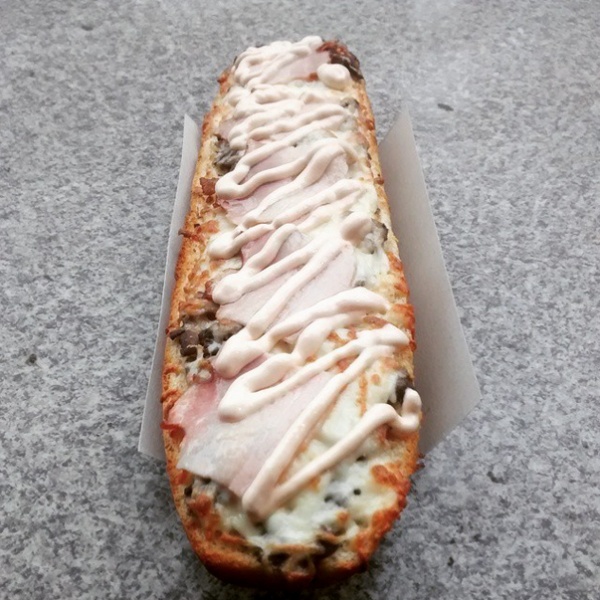 Traditional sandwich in Poland - casserole. It is usually made on the halves of a baguette or white loaf, roasted mushrooms and cheese are used as a classic topping (and often something else is also meat), and the finished sandwich is poured with ketchup and sprinkled with finely chopped chives.
Finland Porilainen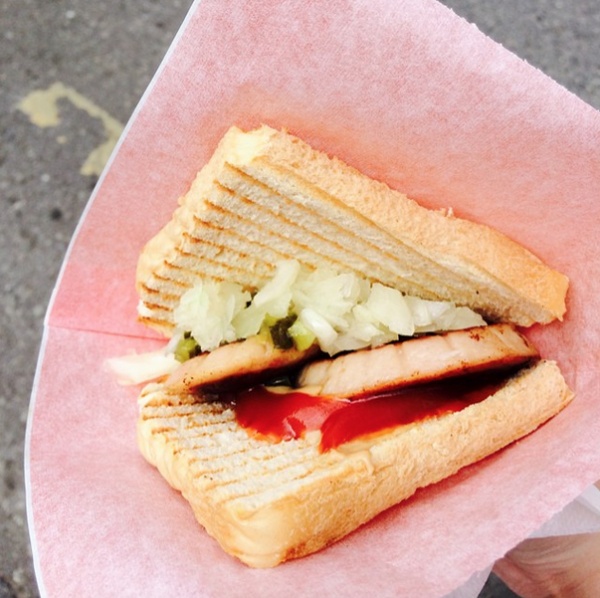 Finnish porinalin consists of two slices of bread, between which lies a good piece of boiled sausage, seasoned with chopped onion, pickled cucumbers, mustard or ketchup salad.
Argentina Choripan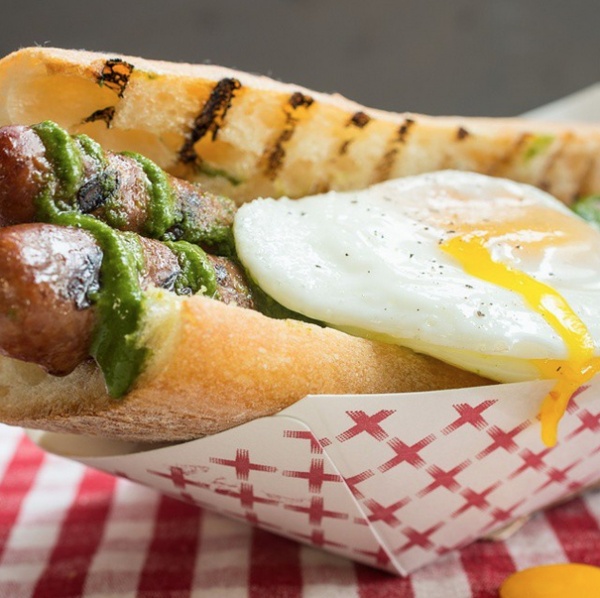 Chorizo ​​with sausage is loved all over South America. It is usually served on a crispy bun with chimichurri or pebre sauce. You can add a fried egg on top.
Puerto Rico Triplet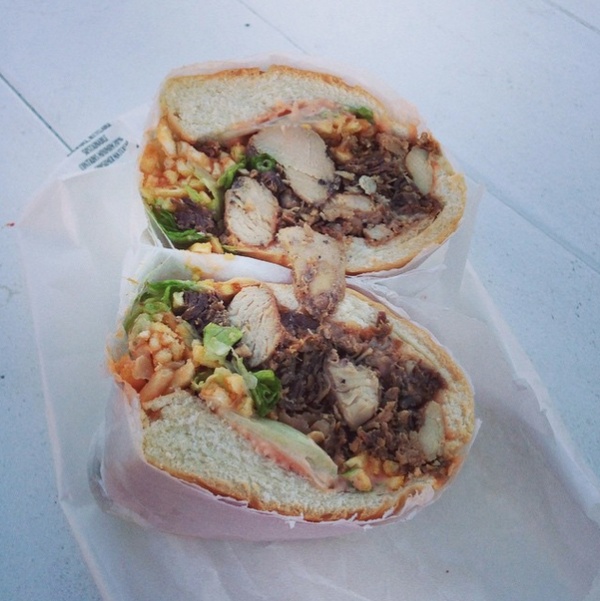 A triplet consists of three types of fried meat - beef, pork and chicken (or ham). Crisp, banana, lettuce, arugula, cheese and onions are also added to the inside.
Spain Bocadillo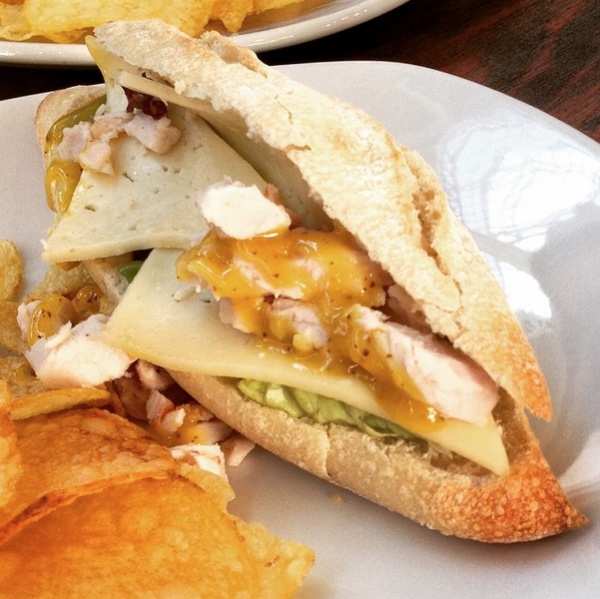 Bocadillo is a kind of sandwich made from half a baguette with meat or fish, an egg and sometimes a tomato.
Malaysia Roti John Sandwich Omelette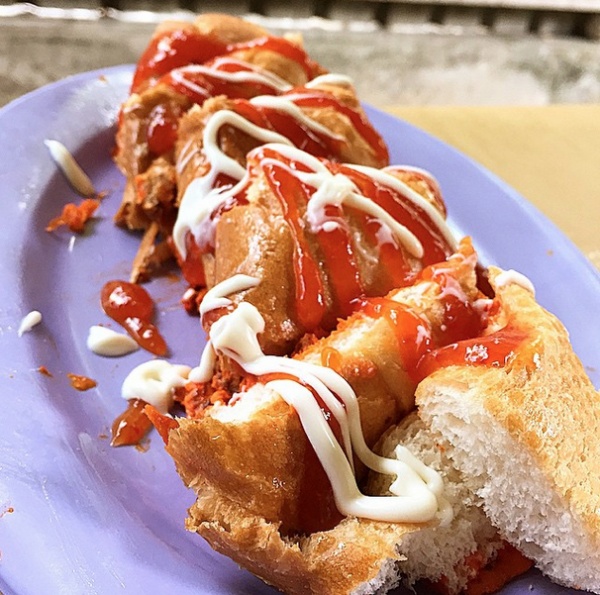 Unilateral sandwich omelette fried on a pan on a half baguette. The main ingredients are eggs and onions, but meat or fish (sardines, chicken, beef, mutton) is also added to the sandwich.
Serbia Pleskavitsa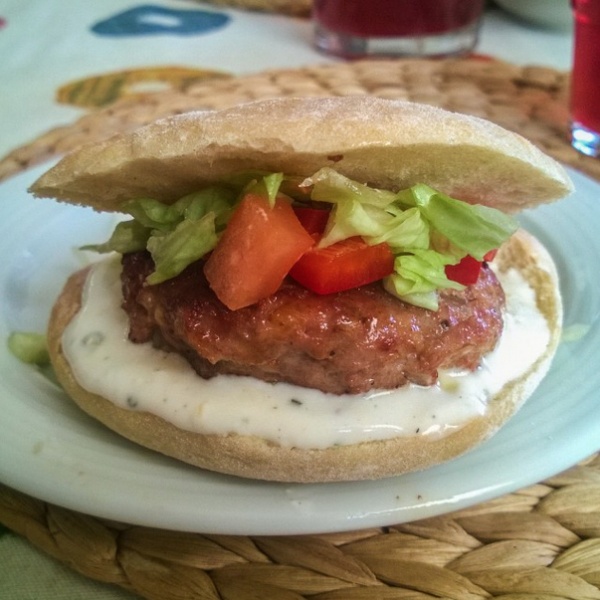 Splash is a sandwich made from different kinds of meat, usually beef and pork. Served on a round bun or pita with pepper sauce and Serbian cream.
Belgium Mitrayet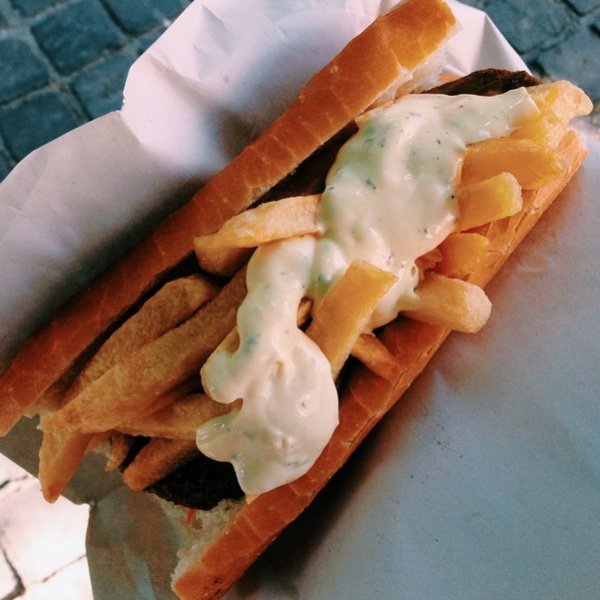 Belgian Mitrayet consists of fried meat, french fries and mayonnaise on a baguette.
Singapore Kaya Toast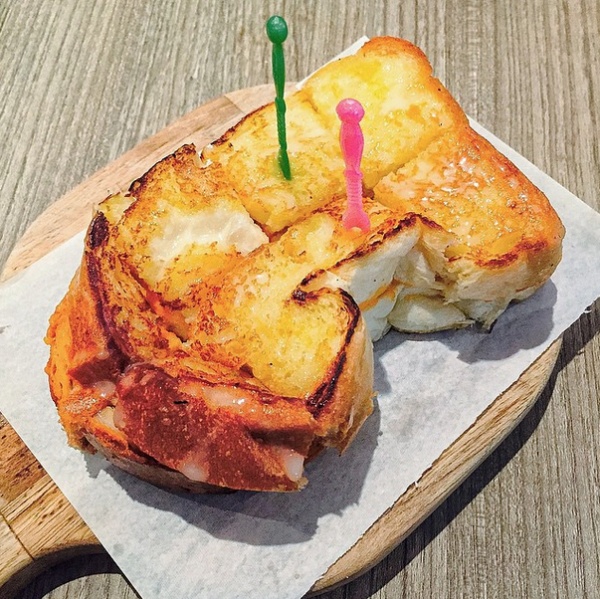 Kaya toast is a sweet sandwich. Roasted toast is thickly smeared with coconut pulp, ground with yolks and cane sugar. In Singapore, it is eaten for dessert and for breakfast. In this case, the toast is dipped into the yolk of an egg boiled in a pouch.
Macau Pork Burger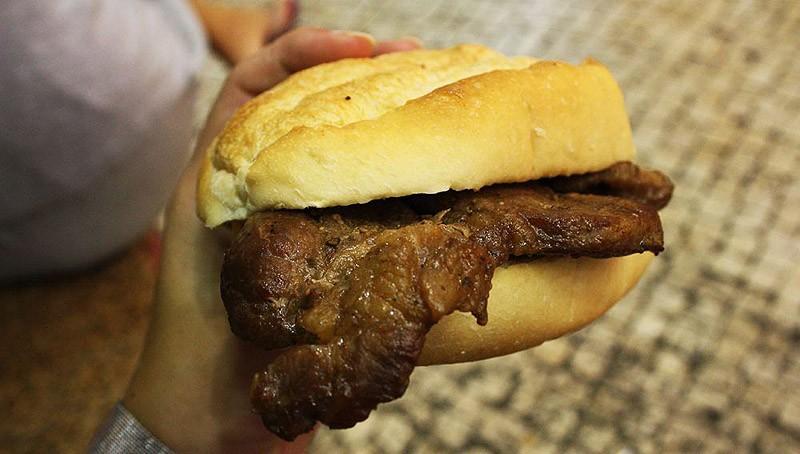 And in Macau they prefer a simple pork chop bun.
Italy Panini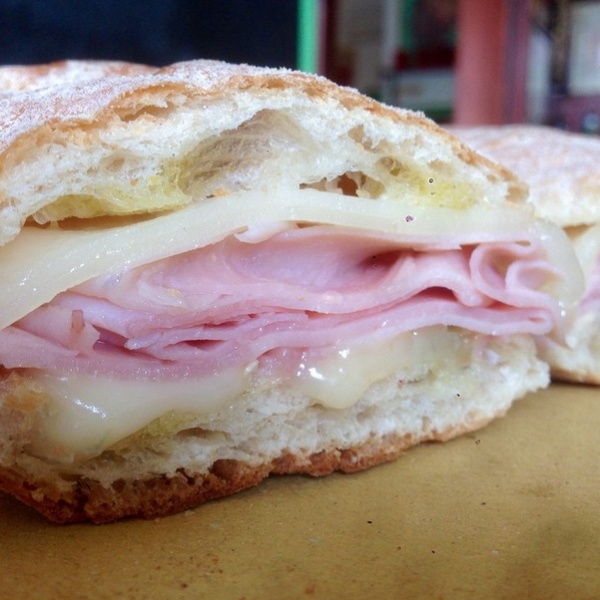 Panini - Italian sandwich, which consists of two slices of bread, between which put a piece of ham and cheese.
Austria Bosner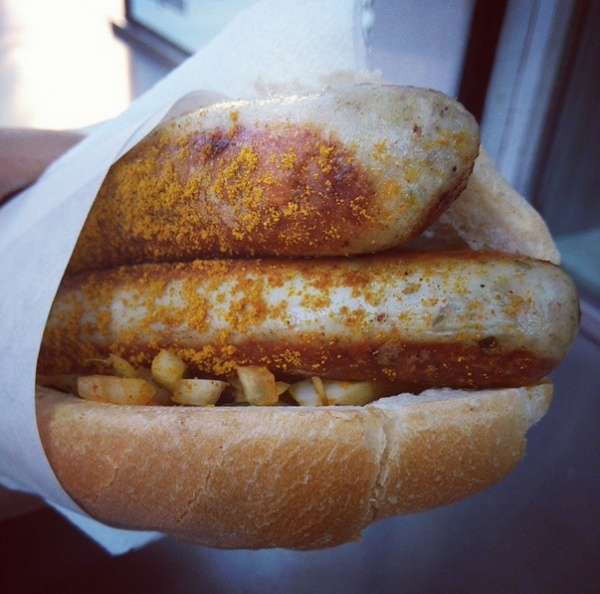 The Austrian Bosner is a spicy grilled sausage in a baguette with onion, pepper and curry.
Brazil Bauru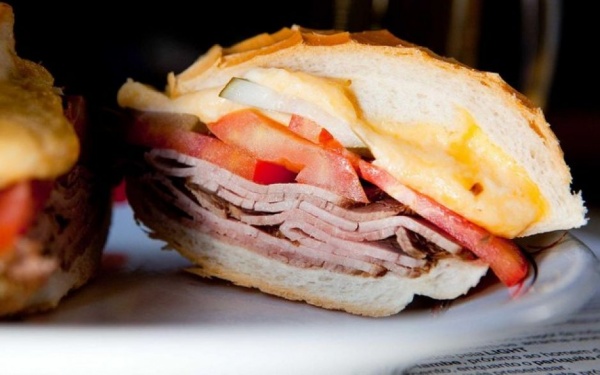 Bauru - traditional Brazilian sandwich. It consists of a French bun, melted cheese, tomatoes, grilled beef and pickled cucumbers.
Uruguay Civito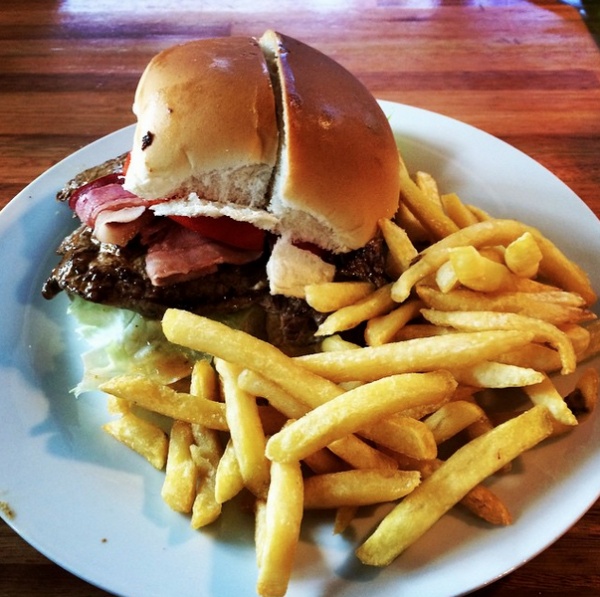 Civito translates from Spanish as "little goat", "goat", but this sandwich is made from slices of beef with mozzarella cheese, tomatoes, mayonnaise, olives or olives, and often with bacon, eggs and ham.
UK Chip batty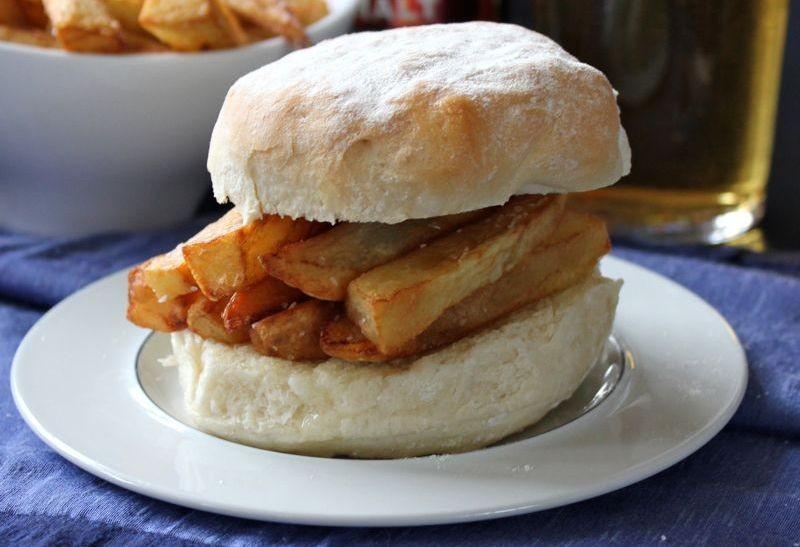 Just french fries on bread, usually dressed with ketchup or brown sauce. This sandwich in Foggy Albion is also called chip roll, chip muffin, chip bun. In general, interesting names for such a simple snack.
Chile Barros Luco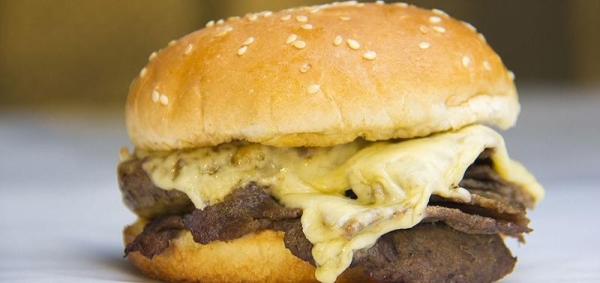 Just beef and melted cheese on a bun. The sandwich is named after former President Ramon Barros Luco, who constantly ordered them at the restaurant of the National Chilean Congress.
South America Choripan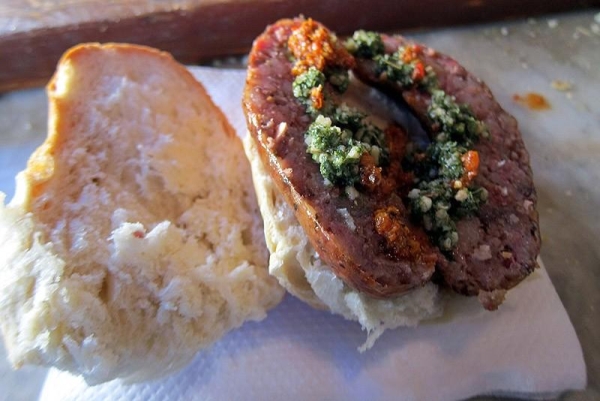 This kind of sandwich originated in Argentina. Chorizo ​​sausage sandwich is loved all over South America. It is usually served on a crispy bun with chimichurri or pebre sauce.
Trinidad and Tobago Doubles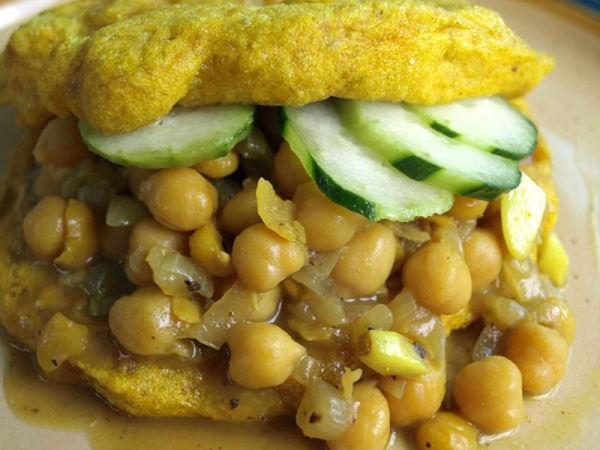 A popular sandwich made from roasted bread with chickpeas filled with curry. You can also add mango, cucumber, coconut and tamarind. Quite a popular snack before bedtime.
Denmark Dirlegens Natmad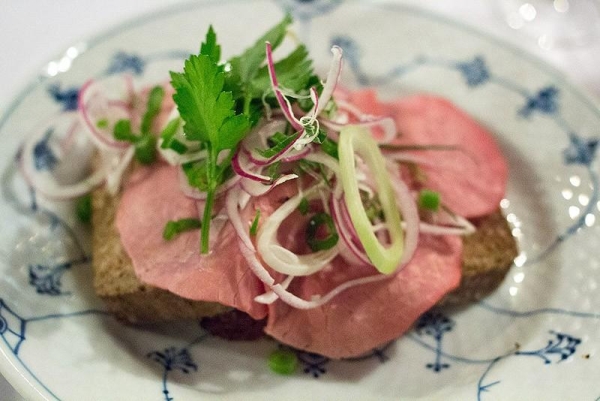 This set of letters is translated as "veterinary night snack". The sandwich is one-sided and made from aspic, salted beef and pate. Damn Scandinavian.
Germany (Fishbrötchen)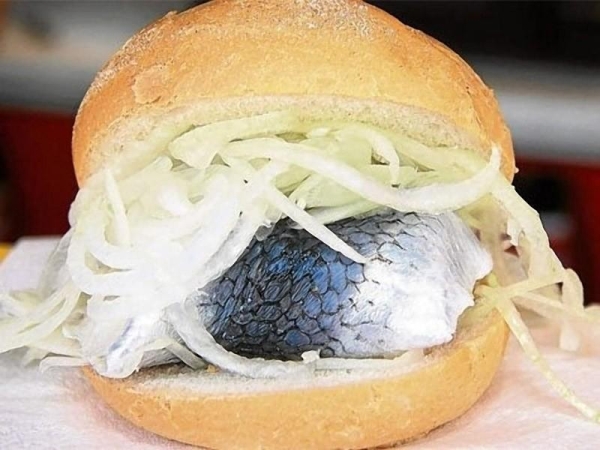 Crispy buns with fish (usually with pickled herring) and raw onions. Often the fish is wrapped around another filling.
Germany Mettbrötchen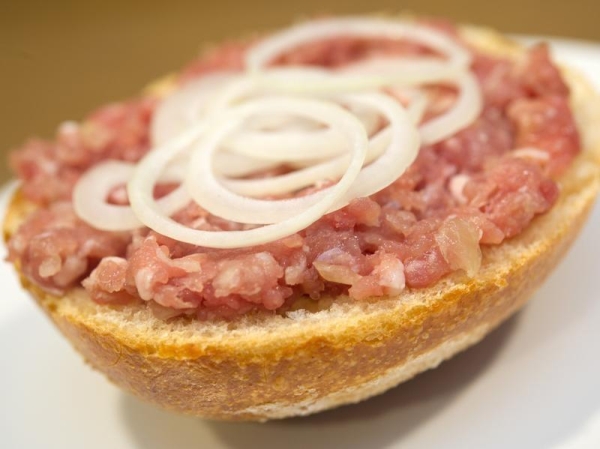 Literally - raw minced pork and onions on a bun.
France Pan Bagnat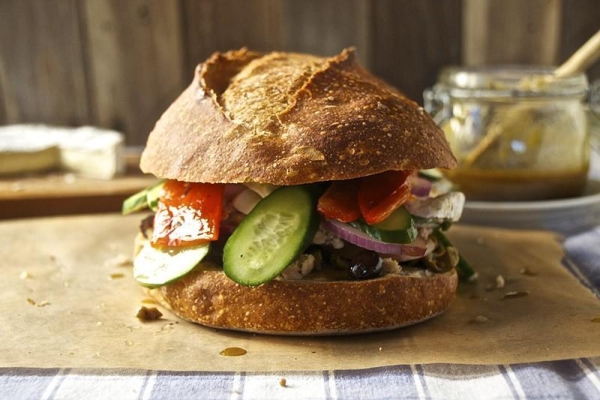 Classic French sandwich: tuna, vegetables, boiled egg and, most importantly, olive oil. Never dressed with mayonnaise. Served on a French bun.
China Zhou Jia Mo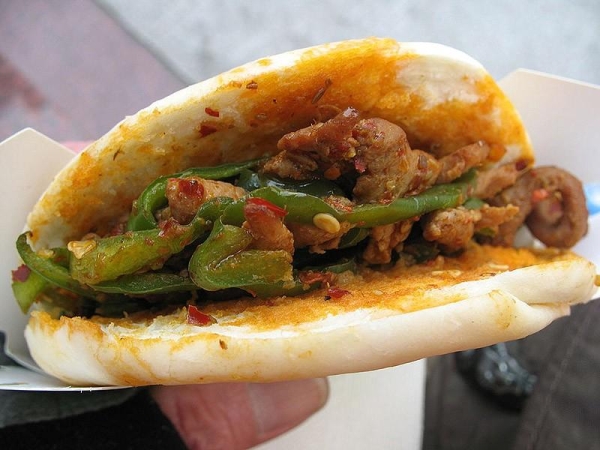 Literally translated as "meat burger". Popular street snacks from meat (usually pork, but sometimes lamb or beef, depending on the region), peppers and spices on flat bread.
Germany Hawaiian Toast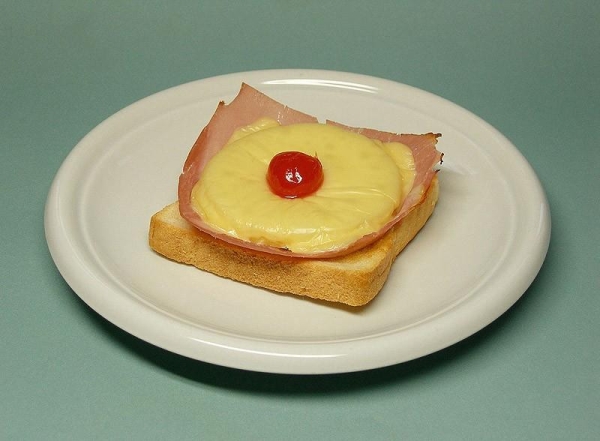 This is an open sandwich with ham, pineapple, Maraschino cherry and melted cheese.
Japan Yakisoba-pan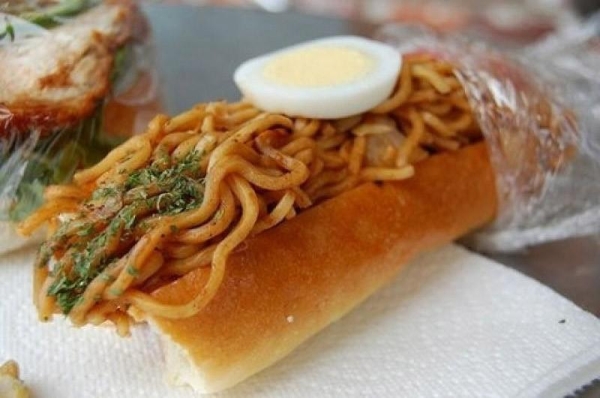 In principle, this is a hot dog bun under the yakisoba (fried Japanese noodles). Often pickled ginger and mayonnaise are added on top.
USA Peanut Butter Sandwich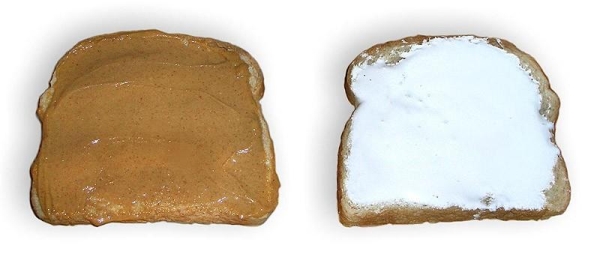 Peanut Butter Sandwich USA only.