Sleep value table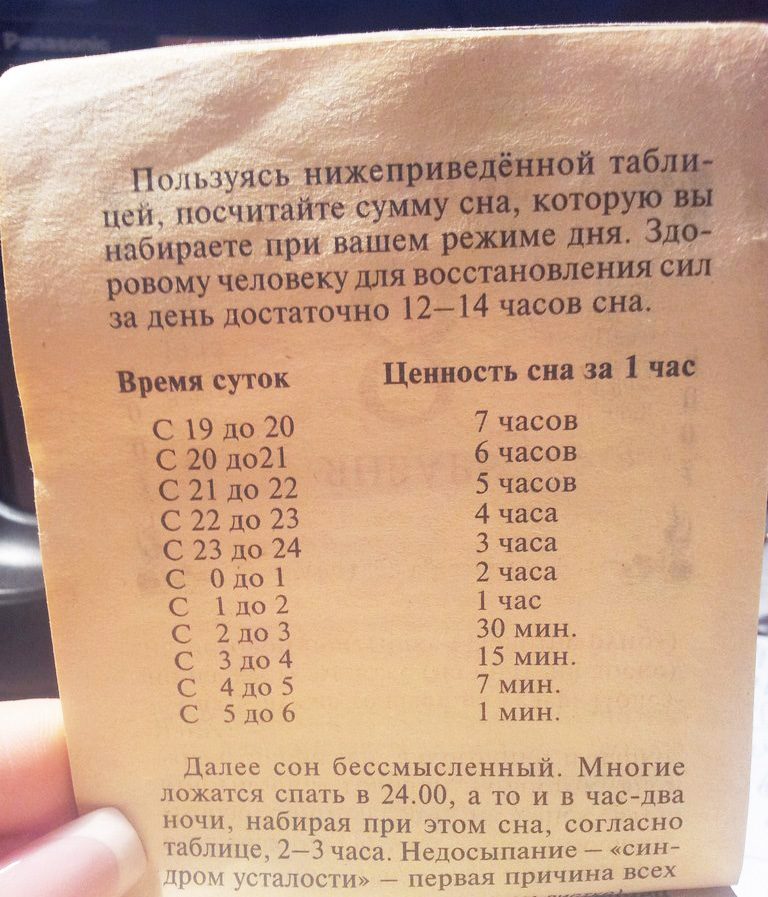 It turns out that the effectiveness of sleep depends on the time of day.
According to research on the effectiveness of sleep, on average, a person needs 12-14 hours (according to the table of values) to fully recuperate.
You do not need to sleep for all 12 hours, you just need to know at what time it is worth doing it.
Count the amount of hours you dial for your day regimen.
Do not forget: lack of sleep - "fatigue syndrome" - the root cause of many diseases.