The best selection of exercises for all muscle groups in pictures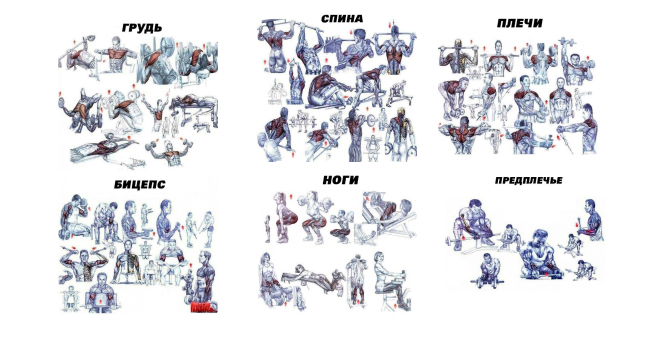 Physical exercises - elementary movements, composed of them motor actions and their complexes, systematized for the purposes of physical development. Physical exercises were formed on the basis of movements and actions borrowed from labor, household, military activities of a person (running, walking, jumping, throwing, lifting weights, swimming, etc.) and organizationally and methodically took shape in the form of gymnastics, light and weightlifting, mobile and sports games, sports tourism, etc. Various combinations and systems of physical exercises make up the content of sports, are included in physical education programs in various educational institutions.
We have prepared for your attention variations of the exercises for all muscle groups in the pictures. Very useful for beginners! Share with your friends!
Shoulder Training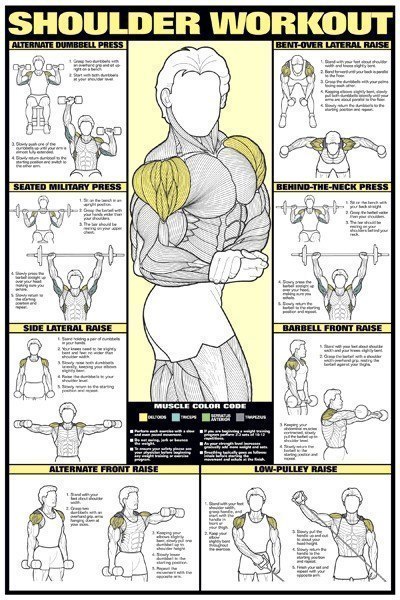 Chest Muscle Training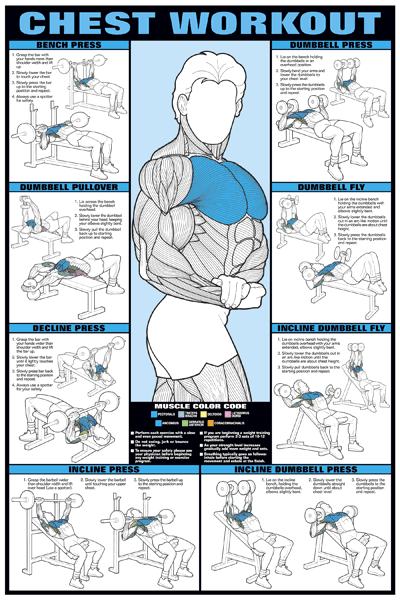 Biceps and Forearm Training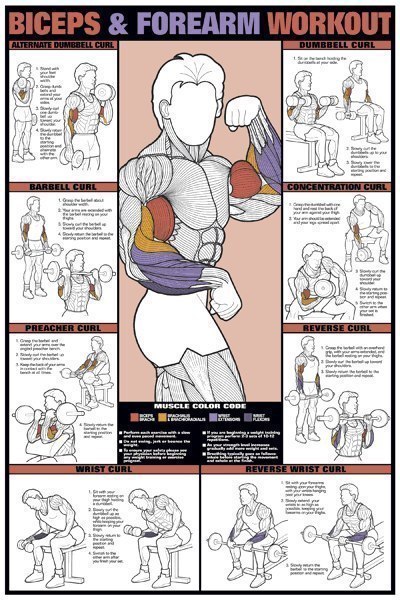 Tricep Training (Men)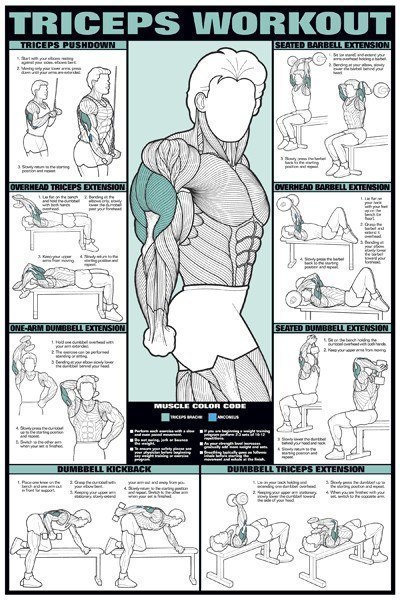 Tricep Training (Women)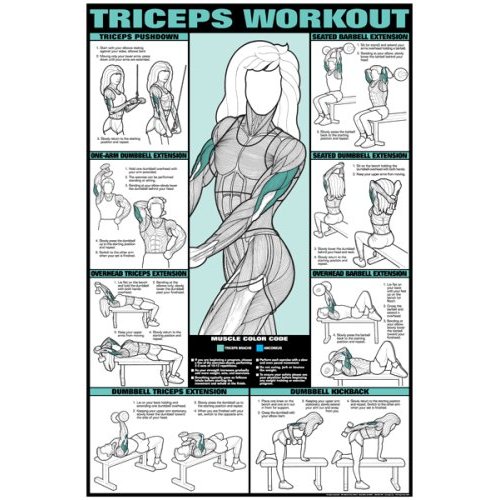 Leg Training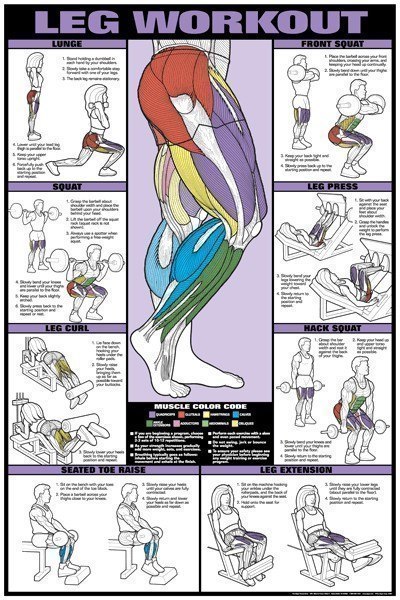 Training Abdominal and Abdominal Muscles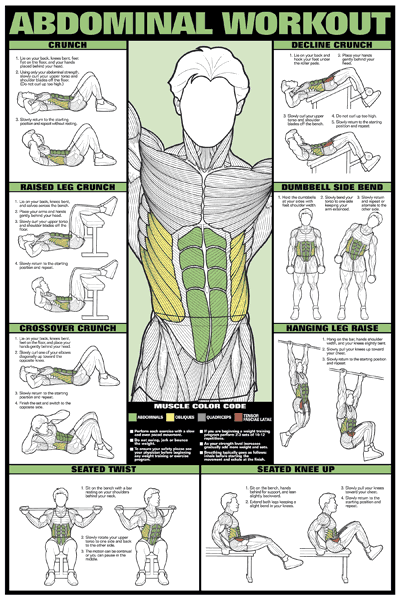 Back Training (women)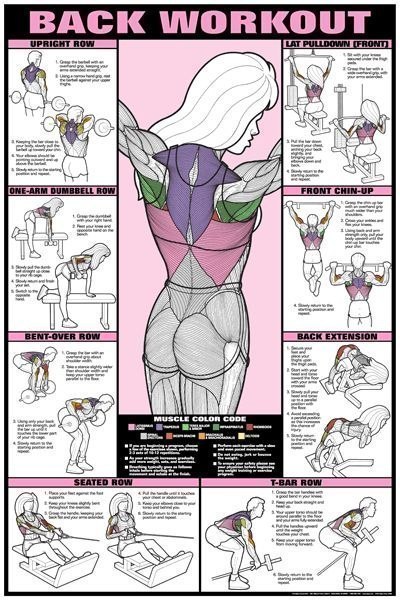 Back Training (men)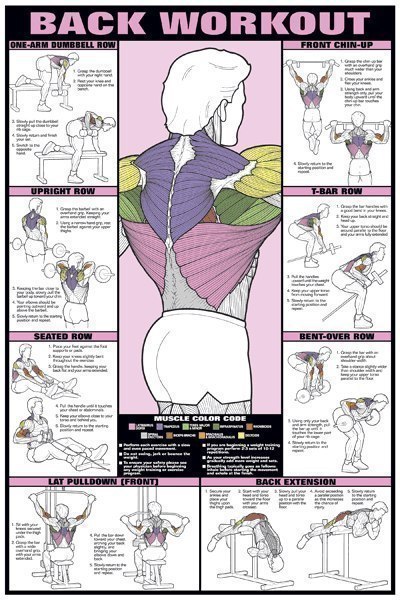 Dumbbell Training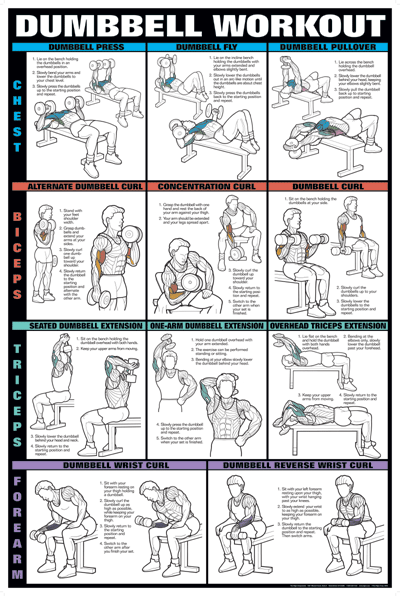 Ball Training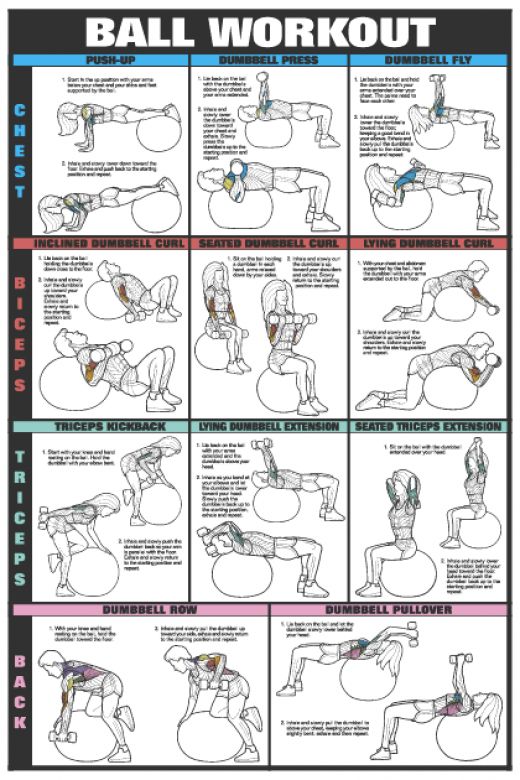 Weight Training, Stretching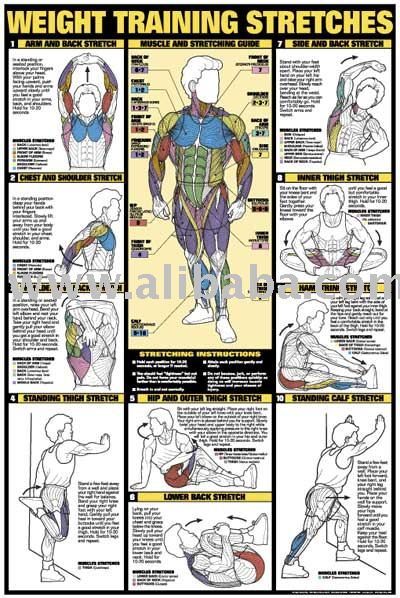 Management for Stretching