How to store up to 500 thousand photos in iCloud for free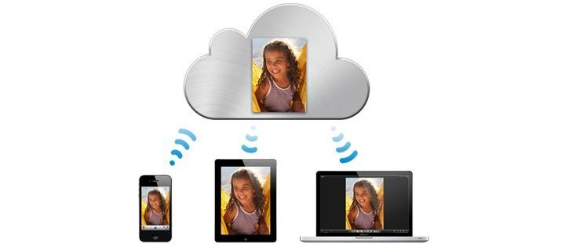 ICloud cloud storage gives each user 5GB of free space to store various data.
But many do not know that to synchronize photos using the function Photostream, this place is not used.
This article will tell you how to use Photostream and iCloud for free storage of photos in the amount of 500,000 pieces.
The "My Photo Stream" feature is used by many iPhone and iPad owners. It is really convenient to synchronize the received photos with other devices in seconds. Those who read about the function "My Photostream" on the Apple website noticed that there are limitations.
"To save space, the photo stream saves only 1,000 recent photos to the iPhone, iPad and iPod touch. They stay in the photostream for 30 days, so you have time to delete the extra shots or save the most valuable ones. "
That is, the 1001st photo will automatically delete the 1st photo from the photo stream, and after 30 days all old photos will be deleted.
Naturally, the removal of images will occur in the cloud, and not in the device on which the photo was taken or to which it was transferred.
This forces all users to use the photo stream only as a means of data transfer, and iCloud is not used as a cloud storage of images.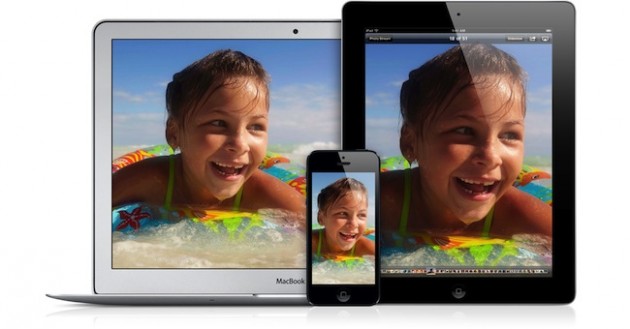 However, Apple's advertising department, while talking about another similar function, "Shared Photostream," apparently for reasons of "toad smothering," does not indicate the storage options for photos in "Shared Photostream." And here it is becoming much more interesting.
"Shared Photo Stream" allows you to create 100 folders to store 5.000 photos in each. Thus, 500.000 images are linked to one iCloud account WITHOUT TERM of deleting data. If you have several accounts, then you can count the maximum possible number of photos.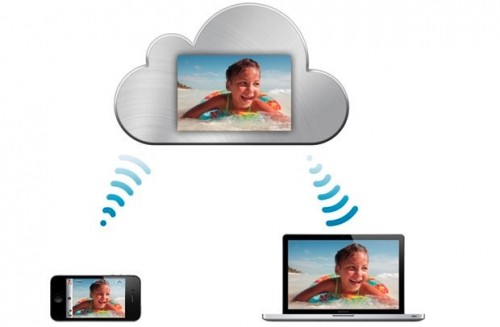 To ensure that everything happens without "fanaticism", the following limits are set for uploading: 1,000 photos per hour, 10,000 photos per day (in principle, there are such restrictions in the My Photo Stream function, only there the max is set at 25,000 photos per month).
"Shared Photostream" easily combines viewing photos from various IOS devices (via Photos), OS X (via iPhoto), Windows PC (via iCloud Control Panel), Apple TV (via iCloud Photos).
The only drawback (from paid cloud storage) is perhaps the lack of automatic synchronization by folders, the need to control the number of pictures in the folder and a careful approach to the folder name (you probably should not call the Fishing folder if 10 photos are stored in it).
The function is activated in the following way: "Basic" - "iCloud" - "Photo" - "Photo Sharing" .
An iCloud cloud icon will appear in the Photo folder with folders created for the Shared Photostream.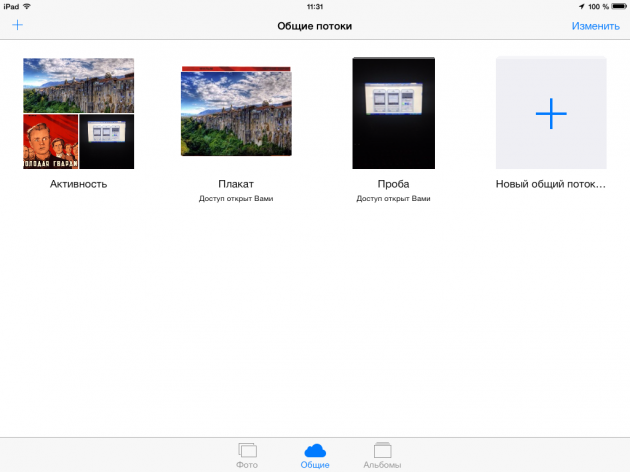 How do you like this feature?
New Year holidays and vacations are coming, will you try to take advantage of this opportunity? We are waiting for your comments.