IPhone Battery Saver Tips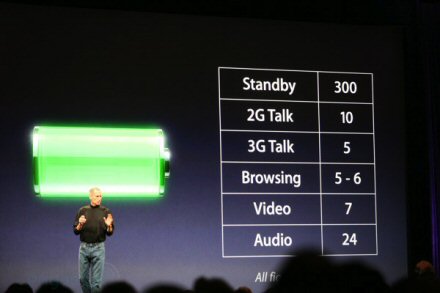 The iPhone uses a built-in lithium-ion battery.
In this review, we will provide some tips to help you extend battery life and avoid unexpected shutdown of iPhone due to lack of charge.
Tips for making the battery run longer:
Decrease screen brightness or use Auto-Brightness. To do this, select: Settings / Brightness.


Turn off Wi-Fi if you don't use this network for a long time. To do this, select: Settings / Wi-Fi.


Disable 3G if this network is not used in your city. Please note that according to the specifications, it is work in this network that discharges the battery the most. So even if you have 3G in your city, use it for web surfing, viewing You Tube, when shopping in the App Store and the most important calls. For other calls, receiving mail, checking weather and stocks, it is much more economical to use EDGE. To turn off 3G, select: Settings / General / Network.


Set the autolock for 1 minute. To do this, select: Settings / General / Auto-lock. It is not necessary to wait for the automatic blocking to work, you can lock the screen yourself by pressing the "Sleep" key after you finish working with iPhone.


Set the Push function to 1 hour or manually. Or, if you do not need it, turn it off completely. To do this, select Settings / New data.


Disable vibration mode in games where you can do without this feature.


Disable GPS navigation if you have already decided on a route.


Buy songs, videos, applications using iTunes installed on your computer.


Use programs with 3D graphics less frequently.