Jailbreak firmware 3.1.2, For all Apple devices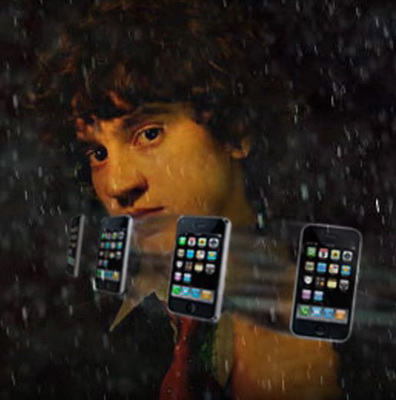 blackra1n is a program for jailbreaking all devices with firmware 3.1.2.



All actions you perform at your own risk!

Read carefully before performing any action!

To complete the procedure, you will need:

blackra1n for your OS
The newest version of iTunes
Firmware 3.1.2 installed on your device (can be downloaded directly from iTunes or here )
Wi-Fi access point, to install unlock and Cydia

Download the utility from the site blackra1n.com (Click on the Windows icon) and save the file to the root of drive C (Be sure to root, otherwise errors may occur).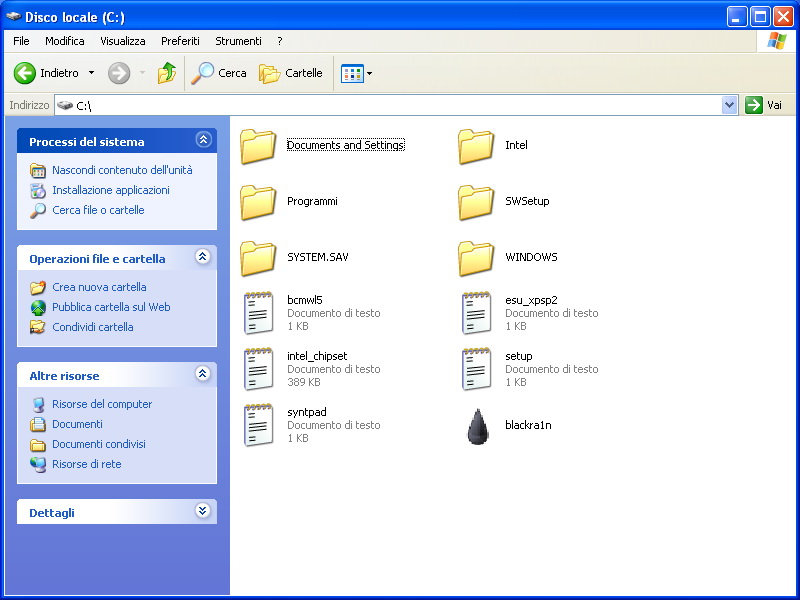 Launch blackra1n.exe and click on the "make it ra1n" button (iPhone is connected to the computer).





The process begins





The device goes into Recovery Mode and if all is successful we will see Geohot's face. Upon completion, the device reboots, after a reboot, we get to the LockScreen, which is already familiar to us, and after unlocking we see the icon of the blackra1n program.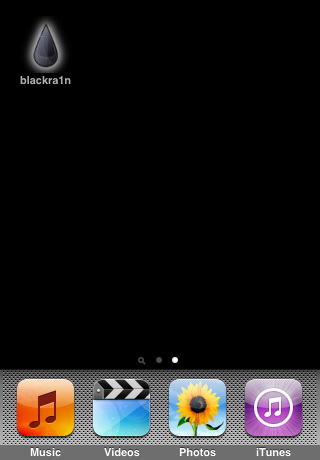 Run blackra1n on the iPhone, set a checkmark in front of sn0w and click Install (at the top right). Then we choose what we need, namely Cydia or Rock (choose one thing, it is not recommended to install everything together!) And again click on the Install button that appears.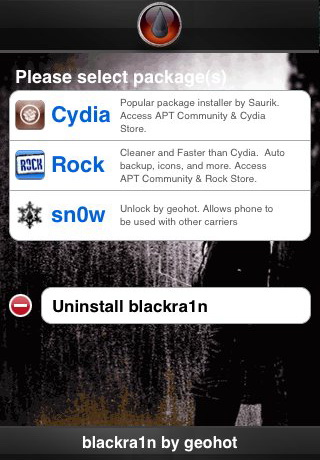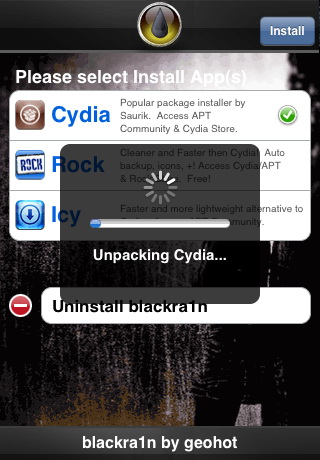 After the completion of the process, we have a jailbreaked device with Cydia installed (in our example)




To use such programs as iFunBox or iPhoneBrowser (These programs are very useful and allow you to view the folders of your system using USB, not WiFi) after jailbreaking, you need to do the following manipulations (Wi-Fi required):


Install OpenSSH from Cydia
Download the Services.plist file, and with WinSCP, replace the file in the System / Library / Lockdown / Services.plist folder with it.
After all this - we are overloaded!


For correct operation of applications based on MobileSubstrate (Winterboard, SBSettings, etc.), you need to run Cydia and reinstall MobileSubstrate .