How to create a bootable USB flash drive for installing macOS Sierra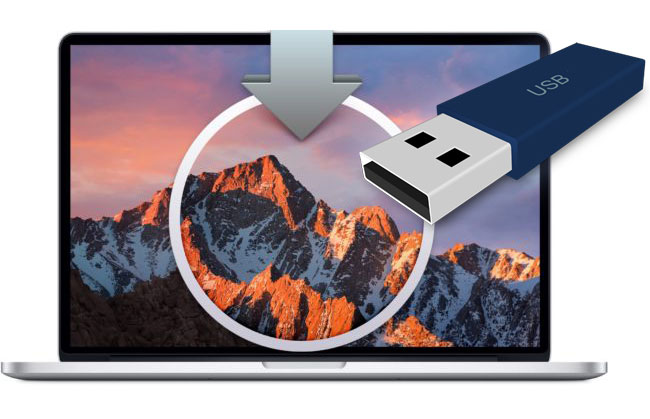 MacOS Sierra (version 10.12) - an operating system for personal computers and servers, developed by Apple; The thirteenth account for the version of macOS. Announced on June 13, 2016 at the WWDC 2016. The public release of the OS took place on September 20, 2016.
MacOS Sierra was announced on June 13, 2016 at WWDC 2016. The focus of updates in this version of OS X is made on the functions of Continuity, iCloud and upgrading the basics of Mac computers. Anyone who can not wait to see the new macOS can install it right now. We tell you how to make a clean installation with a flash drive and how to roll back to OS X El Capitan, if something goes wrong.
There are two ways: update from the current OS and clean installation using the boot disk . We recommend always to put new versions from a clean slate, and then roll back the previously made backup of all the necessary data in order not to drag old problems into the new system.
Before you begin, be sure to back up Time Machine, which will help you quickly restore your Mac, if you want to return everything as it was. We will need an installation image, a clean USB flash drive (at least 8 GB) and a compatible Mac. The image can be downloaded officially or from torrents, you probably have a USB flash drive, like the Mac. Let's get started!
MacOS Sierra supports MacBook Pro (from 2010), MacBook Air (from 2010), Mac mini (from 2010), Mac Pro (from 2010), MacBook (from 2009), iMac (from 2009).
First make sure that your MacBook matches the declared characteristics!
How to create a bootable USB flash drive
1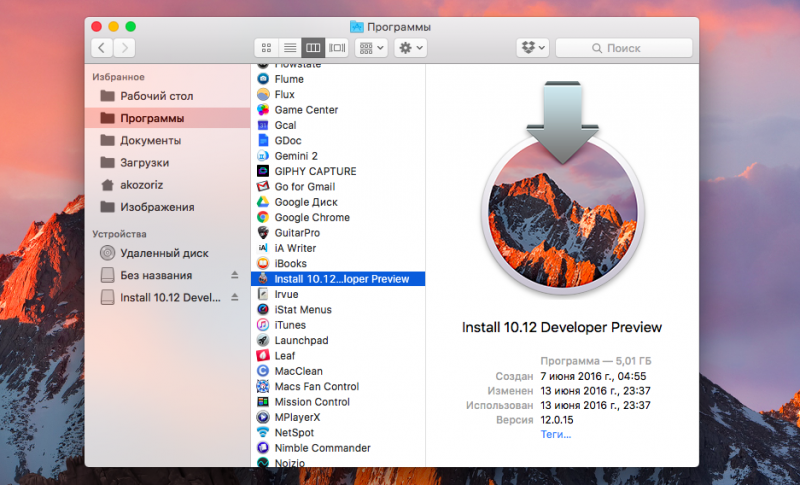 Open the macOS Sierra image and copy the Install 10.12 Developer Preview.app file into your applications (if you downloaded it from the Internet) or just download the macOS Sierra installer from the AppStore.
2
Connect your USB flash drive to the Mac (remember, all data from the USB flash drive will be removed).
3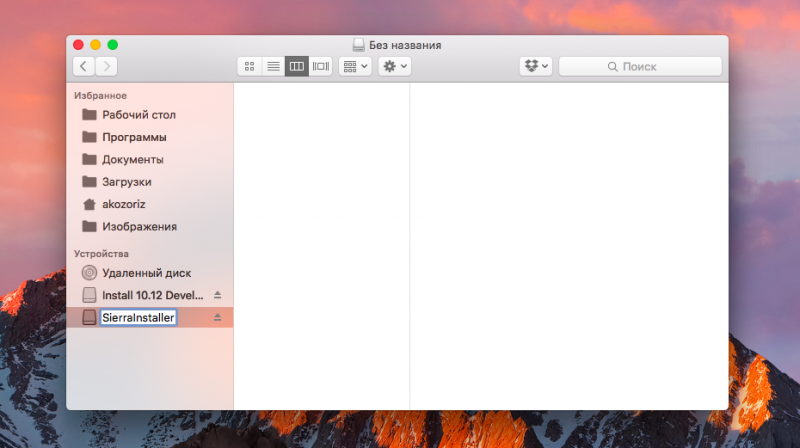 Rename it to SierraInstaller.
4
Open "Terminal", copy the following command and confirm the execution by entering the administrator password:
sudo /Applications/Install\ macOS\ Sierra.app/Contents/Resources/createinstallmedia --volume /Volumes/SierraInstaller --applicationpath /Applications/Install\ macOS\ Sierra.app --nointeraction &&say Done
5
The process of creating a boot disk will begin, which will take about 15 minutes.
Erasing Disk: 0%... 10%... 20%... 30%...100%... Copying installer files to disk... Copy complete. Making disk bootable... Copying boot files... Copy complete. Done.
6th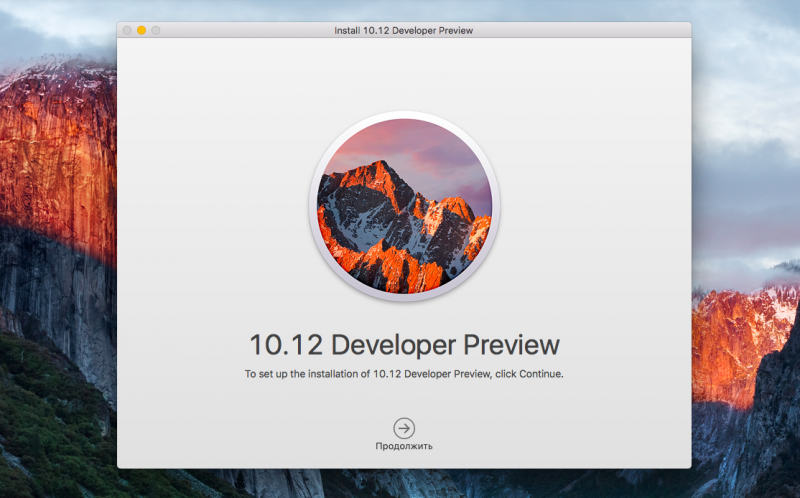 After completion, you will see (and hear) confirmation that everything went well. Your boot drive is ready!
Now it remains to reboot the Mac, hold down the Option key, select the USB stick from the macOS Sierra in the bootable media list and follow the prompts of the installation wizard.
Just in case: How to roll back to OS X El Capitan
Do not work the programs you need, endlessly fly errors, or you just have already satisfied your curiosity and want to return everything back? There is nothing easier.
To do this, we will need a bootable flash drive - as you probably already guessed - with OS X El Capitan.
Well and further - the same principle, as at installation of any version OS X: we are loaded with the clamped Option key and the connected flash drive, we select it in the list and we follow the prompts of the installation wizard.
Via lifehacker.ru & wiki