How to install Cydia on iOS 6 with jailbreak
The jailbreak of the latest iOS 6 operating system, released last week by hackers from the iPhone Dev Team, was not without its drawbacks. One of them is the lack of a store of third-party Cydia applications after performing a hack.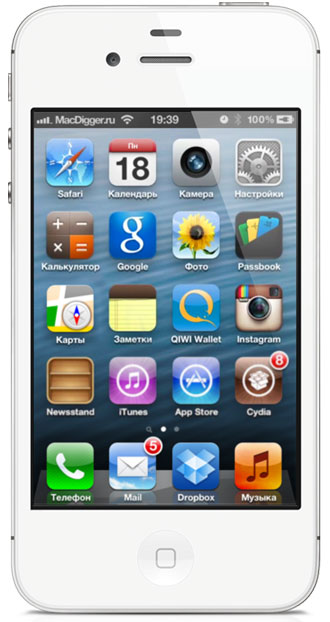 However, there is a way to install Cydia on iOS 6 beta. To do this, jailbreak using the Redsn0w 0.9.13dev1 application, compatible with iPhone 4, iPod touch 4G and iPhone 3GS, and make an SSH connection to the device. Before proceeding to the description of the procedure, we note a few key points:
iOS 6 jailbreak is currently bound;
iOS 6 jailbreak is compatible only with devices on the A4 chip;
hacking is not supported.
How to install Cydia on iOS 6 beta with jailbreak
Step 1 : Jailbreak iOS 6 according to the instructions published here .
Step 2 : Connect to your iPhone over SSH. Use the Coda on Mac or Putty on Windows for this. The username is "root", the password is "alpine".
Step 3 : Run the following command (via SSH):
  wget -q -O /tmp/cyinstall.sh http://wyndrepo.googlecode.com/files/cyinstall.sh && chmod 755 /tmp/cyinstall.sh && /tmp/cyinstall.sh 
Step 4 : Your device will perform respring, after which Cydia will appear on the home screen. Start the store, and it will prepare the iPhone file system for work.
Step 5 : Now you can install tweaks and applications from Cydia. Unfortunately, most jailbreak software is not compatible with iOS 6 right now.