How to use Cydia
First start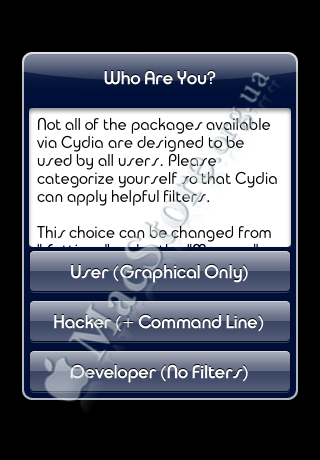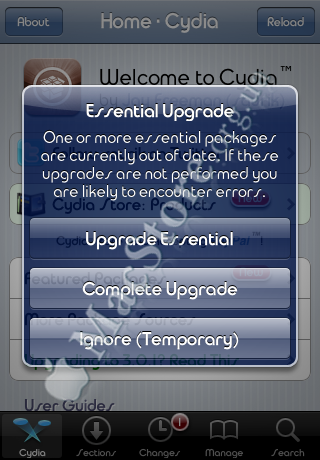 After the first launch, Cydia will independently update the list of repositories, data about all programs, and also check for updates for already installed programs and its modules. A pop-up message will appear on the screen indicating that there are available updates. (On the Changes tab, a number appears with their number), set everything that is suggested! To the question - Who are you? click Developer (No filters)


Cydia tab (Standard home screen)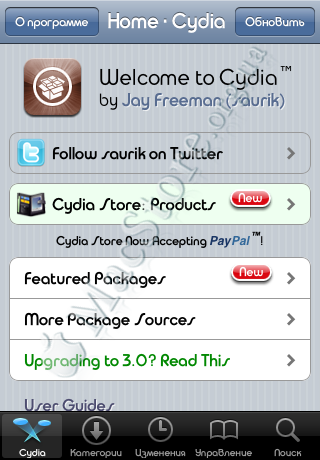 If you see messages like "Network Error", "Unable to load" and similar - do not be scared, check the Internet connection, most likely the problem in it. For correct operation Cydia needs a stable connection, therefore it is recommended to do all operations with it when the Wi-Fi connection is connected (EDGE is not recommended, because the connection is slow, and many repositories have a connection timeout, and traffic is expensive) .

The Categories tab (Sections)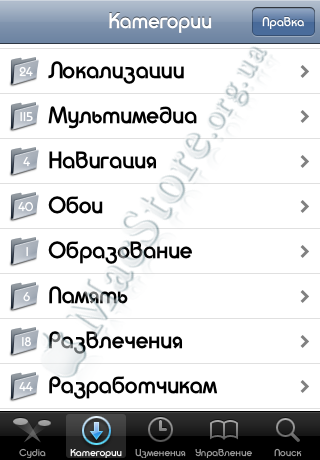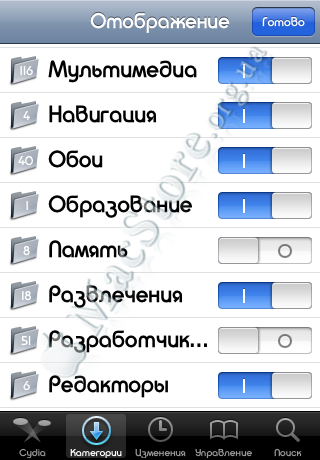 There are all available programs, they are all categorized. The image of each folder indicates the number of applications available within this category. By clicking the Edit button, you can disable categories you do not need. For example, go to the category of Wallpapers (Wallpapers) in which there are 40 mods.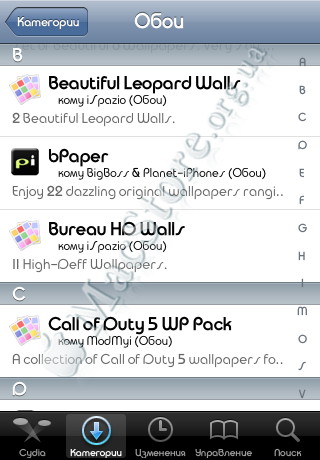 We see a list of wallpapers available for installation, choose the necessary ...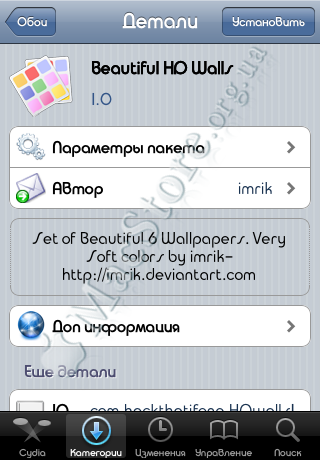 In fact, this is an informative screen on which data about the program are posted:

developer
hoster
the size
description
screenshots are given
any advertising

To install the program, click the Install button in the upper right corner of the screen, then the installation data is collected and then click Next (Confirm) , after which the download and installation of the application will begin. After the installation is completed, you will be offered several actions - Back to Cydia , Reload SpringBoard or Reboot Device .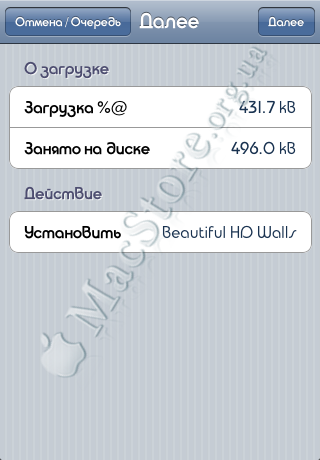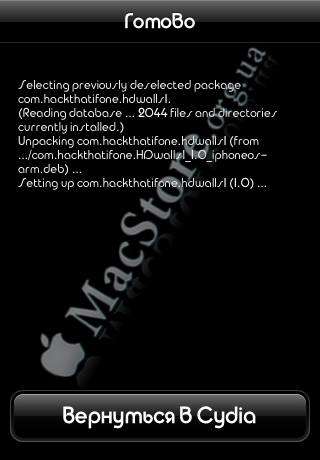 The Changes tab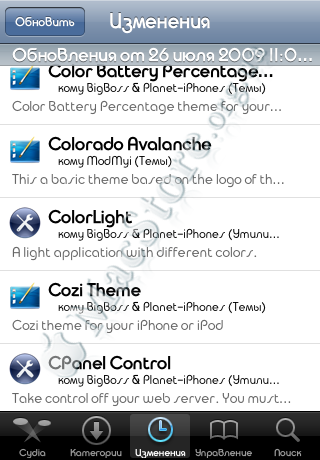 This section contains the latest updates to already installed programs, and the latest published programs in the repositories. Thus, accessing this tab, you can always stay up to date with the latest software and updates available in Cydia.

As you can see, all the software is broken down by publication dates and is provided with a brief description. Naturally, directly from here you can install the application that interests you, the entire installation process is similar to the one already described.

Manage tab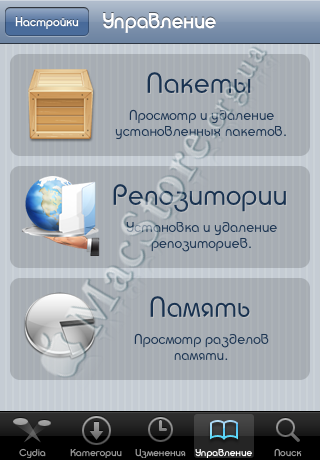 Perhaps, this is one of the most important sections, because it removes already installed programs and adds / removes repositories.

In the Packages section, there are all the programs and modules that you have installed, as well as the modules necessary for the system to work. Therefore, carefully see what exactly you are going to delete.



Remove only what you installed in person, do not delete the service modules, this will lead to its incorrect work and subsequent reflashing!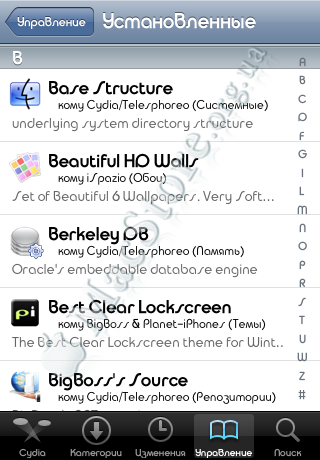 Let's say we want to remove the previously installed Beautiful HD Walls wallpaper. Quickly get to it in the list of applications you can by selecting the letter B in the bar on the right. Select the required one and click on the Modify button in the upper right corner. We see a drop-down box with a choice of actions:

Reinstall (Reinstall) - reinstall it (if for example the previous installation went wrong)
Remove - remove the program altogether
Cancel - cancel these actions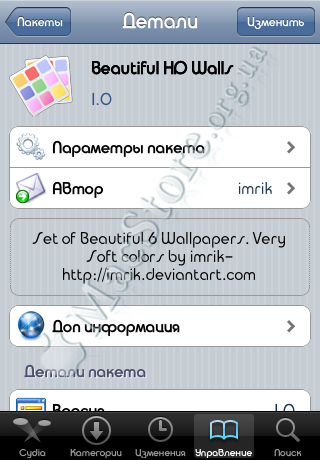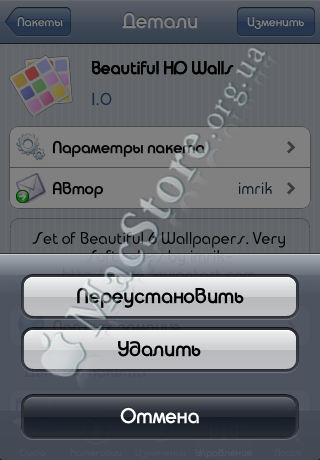 Go to the Repositories (Sources) . There are all the repositories known to Cydia, you can add and remove your sources.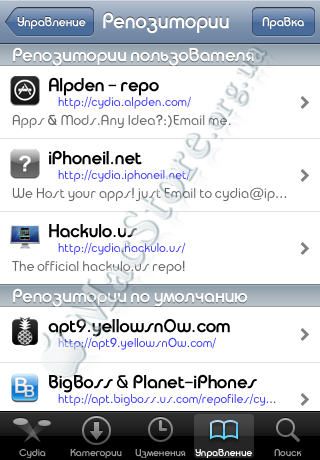 By clicking on the Edit button in the upper right corner of the screen, we are able to delete the repositories (only previously added by you), and clicking on the Add button in the upper left corner of the screen, we get a window for entering the address of the repository. After completing the input of the address click Add ... and if the address is correct and such a source does exist, it will be added to Cydia and the programs from it will be available for installation.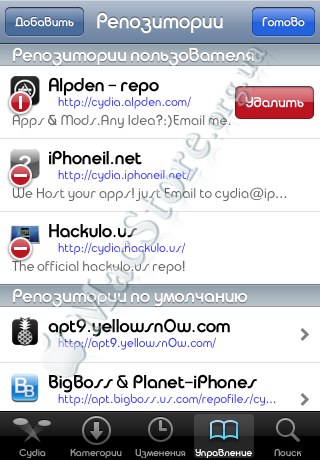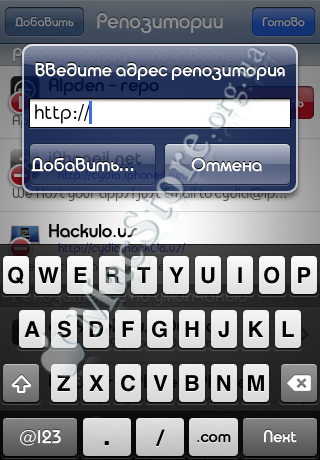 In the section "Storage" you can see the full data on the occupied place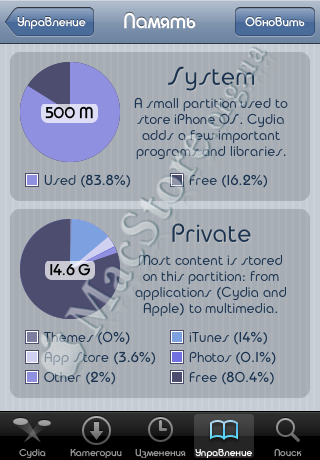 The Search tab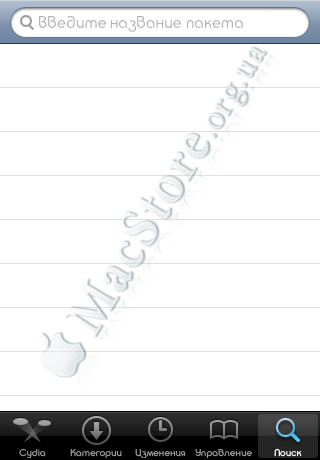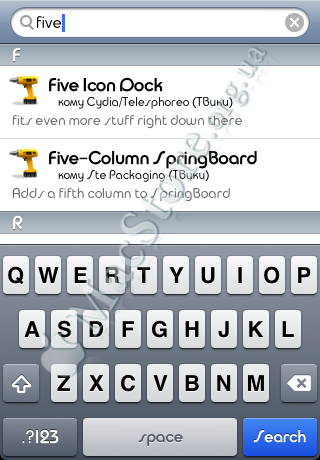 Used to quickly find the programs you need when you know the name, but do not know which category the program is in. When you enter the first letters, it offers variants by coincidence.

As you can see, Cydia is easy to learn and yet very functional.



How to Russify Cydia on firmware 3.x



Here is the full list of changes:

1. Normal translation
2. Normal icons
3. Optimizing scripts / templates
4. No ads (deleted script loading ads in the package info)

Download archive

Add to the folder \ private \ var \ stash \ Applications.pwn \ Cydia.app with the replacement (make backup on any)