This page has been robot translated, sorry for typos if any. Original content here.
Free application repository from Cydia [iGuides]

Select: Cydia> Manage> Sources> Edit>
Add our URL
apt.iguides.ru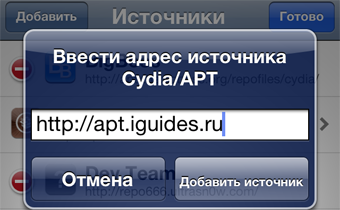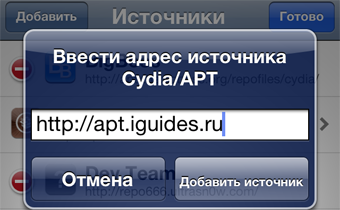 It will not be superfluous for your friends to know this information, share their article with them!
Now everyone can publish articles
Try it first!