Install paid games and programs for free on iOS 7 without jailbroken
As you know, jailbreak for beta-firmware iOS 7 has not yet been released. Nevertheless, some "non-standard" manipulations with the system can still be made. For example, the good old way of free purchase of paid applications is valid for the seventh mobile OS.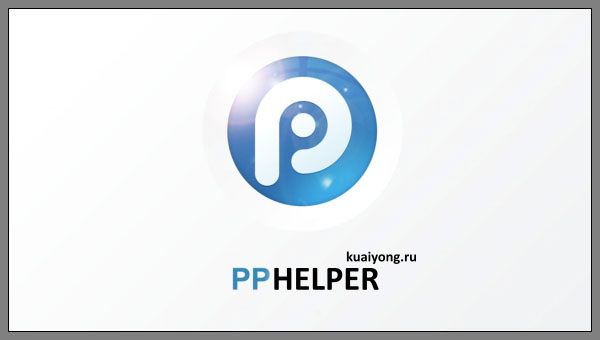 The method is also relevant for past firmware. At the same time, it does not represent any danger to the user. The procedure is fairly simple and straightforward, but only Windows users can pass it.
How can I install a free application on the iPhone without jailbreak?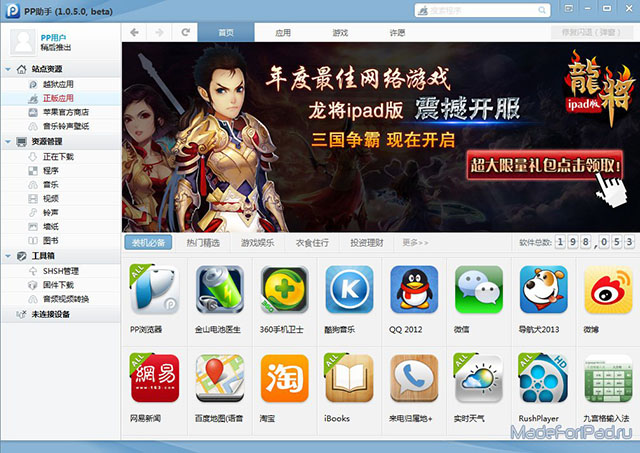 Step 1:

Download the program PPhelper .

Step 2:

After installation, connect your i-gadget to your computer and run the program.

Step 3:

Go to the application search section (you can enter a search query in both English and Russian).

Step 4:

Select the applications you want and download them to your computer.
The download, if necessary, can be paused, resumed and deleted.
Before the next step, we recommend you leave the Game Center account via the Settings menu.

Step 5:

Install the downloaded applications on your i-gadget through a special section of the program.
After installing the game or the program on the device, when you start it, you should refuse to log into your GC account.
Profit
If you encounter a situation where the previously installed game suddenly stopped running, then delete it, and then install it through Pphelper again.
Anyway, this method allows you to outwit the traditional system of buying applications from the App Store, which we in no way call. We recommend using this method only as an introduction to the functionality and capabilities of applications.