Problems and their solution after Jailbreak with iReb
Here we will discuss the problems that appeared after the Jail from GreenPois0n.
We describe in the comments all in detail, what actions you did, your model, how to solve your problem or not decided.
We help each other together. It's only so realistic to solve problems. New methods of solution - I will add to the article.
If you have a custom error when installing the custom firmware, then your iPhone is not in DFU mode.
Custom firmware should be installed only when your iPhone is in DFU mode.
If you have an error 1600 , then you need to use iReb to enter the iPhone into DFU mode.
Also iReb itself will release iTunes , it is necessary that iTunes starts installing custom firmware.
Launch iReb and select the model of your iPhone in the window that opens.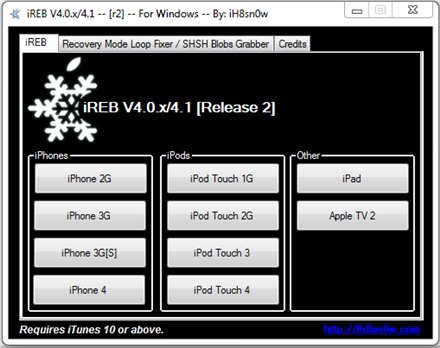 Then follow the activity of the lines and execute the commands, enter the phone in DFU. How to do it read here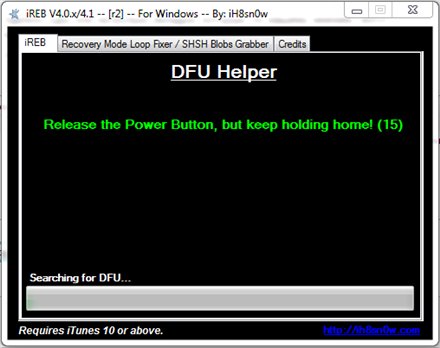 After all the actions, if you saw this window, and you started iTunes yourself, then you did everything right.
Hold on the keyboard Shift and hold, and in iTunes, click on the restore in the opened window, select your custom firmware, and the installation will begin.