Unattached Jailbreak iPhone 4S & iPad 2 for Windows
Jailbreak from Dev Team using CLI - (Command Line Interface)
This is a temporary jailbreak in this form, via the command line, in the near future the GUI version of Absinthe for Windows is expected to be released.
Those who have badly scratched hands can not wait, but use the instructions below to jailbreak their devices.
Before you start the action, and do not wait for the device to hang for a long time, it's better to remove everything from the device and then start jailbreaking.
We delete all programs installed on the device, reflash and configure as a new one is not necessary!
1. Option.
Windows absinthe-win-0.2
Mac OS absinthe-mac-0.1.2-1
Run the utility and click on Jailbreak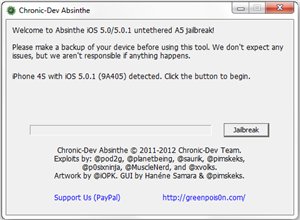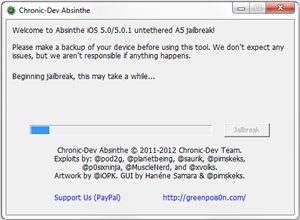 Option 2.
Before you start, do not let your devices fall asleep (so the screen goes blank)
Go to Settings - General - Auto - lock - select - Never
Download the archive cinject_0.4.3 or cinject_GUI
Unpack to drive C: or drag it to someone as convenient.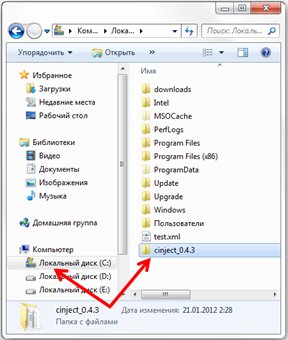 On the keyboard, press the Win (Microsoft flag) + R keys, open the Run window, write in the cmd window and click OK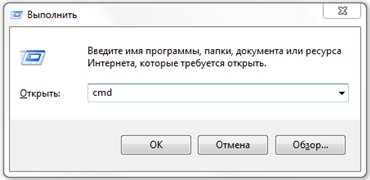 We see the following command window: (in the picture it is underlined in red that it is necessary to register)
Register in the window that appears, or rather copy this text and paste everything in order;
cd C: \ cinject_0.4.3 and press Enter
Connect your device to the computer, if you have not connected it before.
We register cinject.exe -i payloads / jailbreak.mobileconfig and on Enter

Next on the device will appear here these certificate windows:
Follow the inscriptions on the pictures.
If you are prompted for a password, just click Next or Next.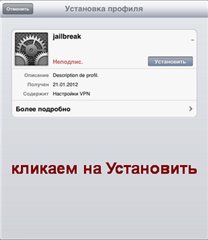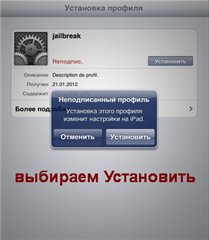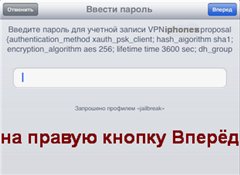 After all the actions on the device, run the command in the line: cinject.exe -j payloads
Then run: cinject.exe -w
Next, you need to enable the VPN interface in Settings for iPhone 4S or iPad 2 (Settings - Basic - Network - VPN - Enable).
Your device should automatically reboot, and the Apple logo appears.
In the command line, different lines will appear, just wait. After rebooting the device, you will see Cydia.