How to make yourself a "Hollywood" desktop in Linux?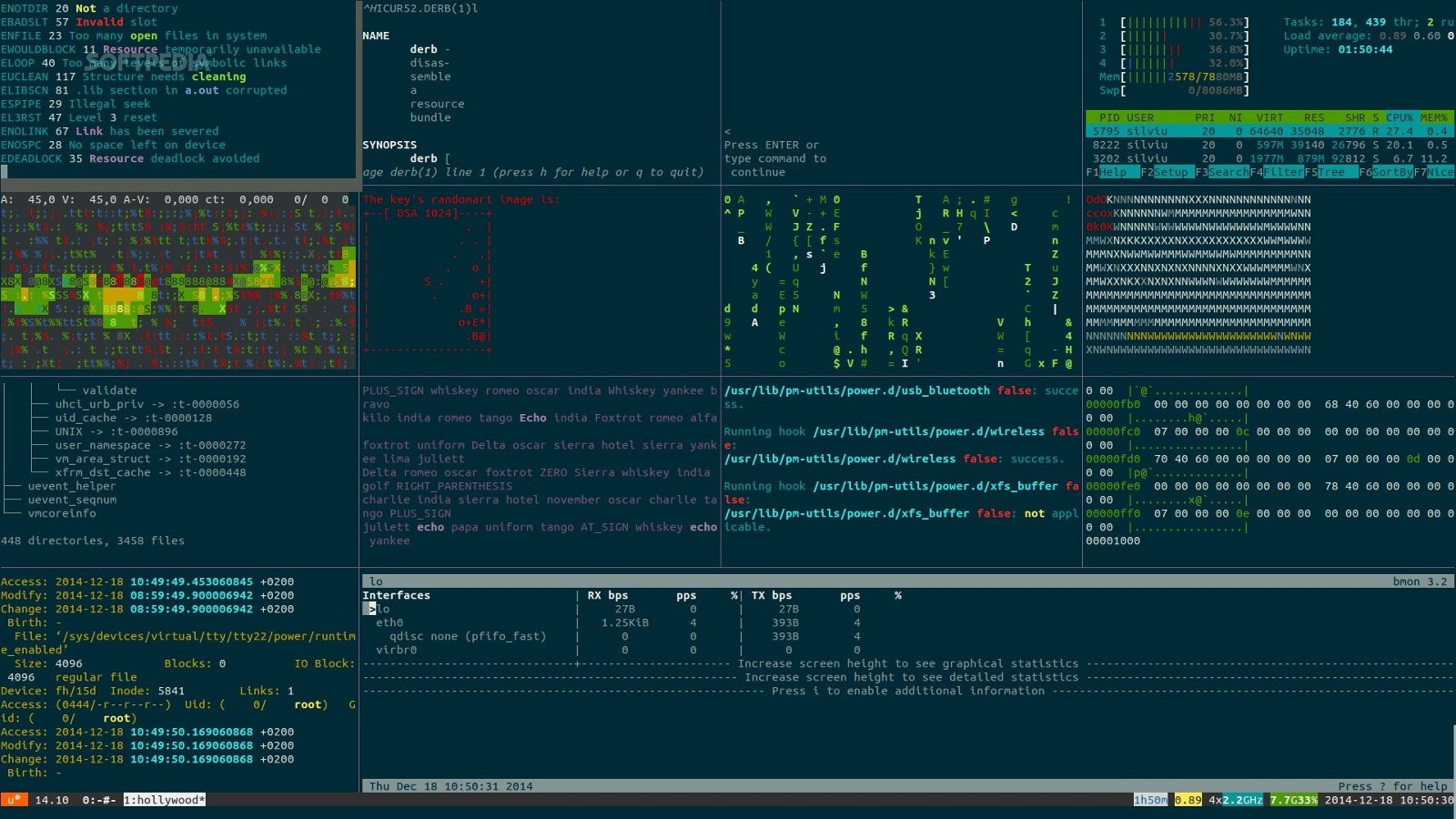 Appearance - just death!
I think you have seen screens in films with a multi-window interface, which displays a lot of very looking sensors. It looks pretty cool, and in case you suddenly want to do something like that at home, I'll tell you about a couple of programs that will help you achieve what you want.
,
Hollywood includes a whole set of utilities such as htop, hexdump, apg, man, stat, tree, speedometer, jp2a, bmon, sshart, cmatrix and others . In combination with the mosaic layout of windows, implemented using the console window manager Byobu, they look as spectacular as possible.
Utilities for outputting logs are launched in different terminal windows, the activity of the process, the evaluation of the load on the CPU, the monitoring of network connections, the visualization of the audio spectrum, and so on are demonstrated. Pictures are shown in pseudographics, the contents of various areas of / proc, / sys and / dev, a tree view of different directories and other useful and useless data at the same time. All together, this gives an imitation of a cinema picture, similar to the way a cool hacker should look like in the manger's view while working.
In the event that there is no hollywood package in the repository and the sudo apt-get install hollywood command does not work, enable the repository manually.
sudo apt-add-repository ppa:hollywood/ppa
sudo apt-get update
sudo apt-get install hollywood
To run enough command hollywood . To exit the program, you can press the key combination Ctrl + C and end to complete the process.
Unfortunately, from the impressive one appearance here - the sense of Hollywood is not enough, except that you can fasten it as a screen saver. But MultiTail is a very flexible and useful tool. With it, you can watch not only the logs, but also the output of other commands, for example rsstail, wtmptail, negtail .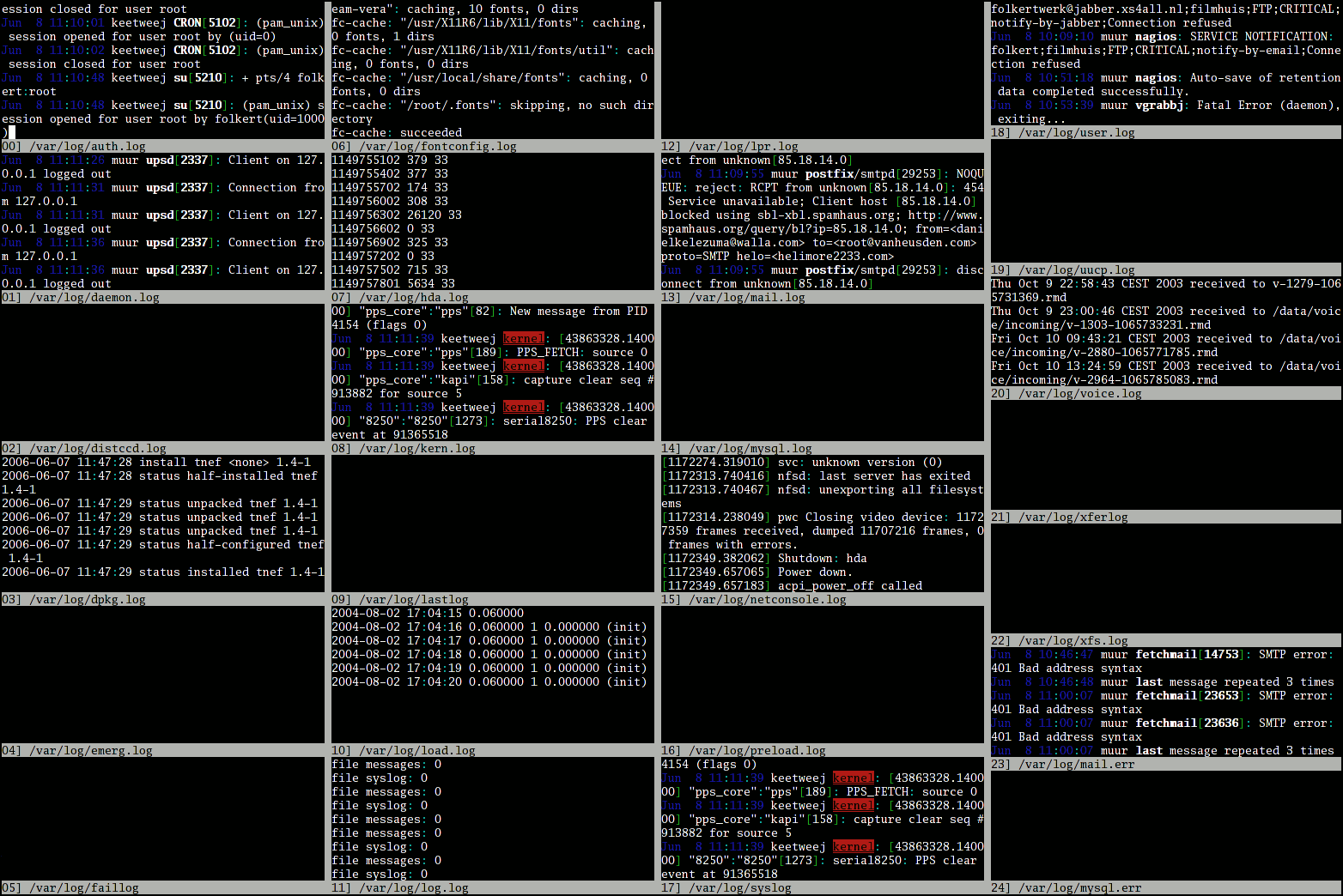 MultiTail
The number of displayed windows is unlimited. You can view a lot of different information. One of the valuable features - the ability to select color schemes. They are available for all monitored programs, for example for Postfix, Apache, Sendmail, tcpdump and Squid, you can choose different topics.
MultiTail can filter output, like grep and sed, and can still convert parts of output lines. For example, Squid and qmail log files can be converted to something more readable. More MultiTail can convert IP-addresses, error codes and more.
The set of functions can be easily expanded with scripts in Perl, bash, Python or other languages. You can read about other useful features of MultiTail on the official page of the project. I think this Sotfina is worthy of taking her place on one of the administrator's monitors. And it looks not much less impressive than Hollywood.
Via xakep.ru