CheatSheet - Free Cheat Sheet with keyboard shortcuts for Mac OS X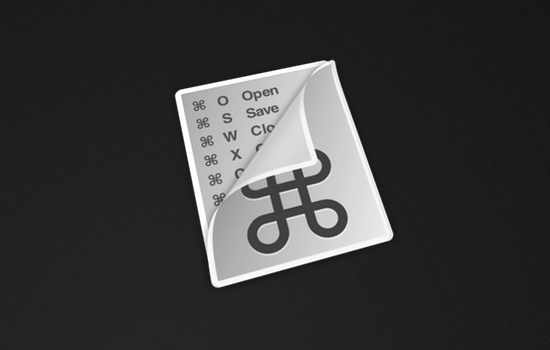 Just a few days ago the company Media Atelier introduced its free application CheatSheet. If you ever happened to forget the keyboard shortcuts in this or that application, a small free application CheatSheet will provide you with irreplaceable help. The application will allow you to peek a small hint with all the keyboard shortcuts that are used in the application that you have open. The greatest benefit, it seems to me, can be extracted using hints in applications such as Pixelmator, because using CheatSheet as a hint, you will gradually remember all the key combinations that are relevant, and this will ultimately positively affect the productivity of the work.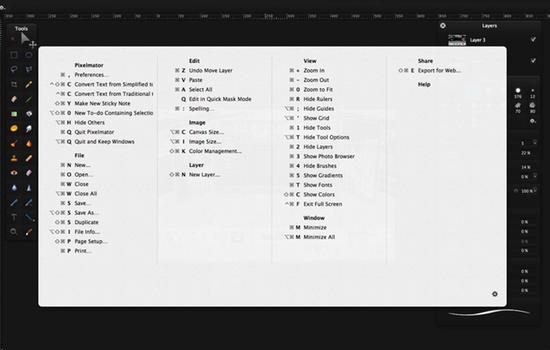 In order to open the CheatSheet, you just need to hold down the Command key for a while. After a second or two, you will see a gray window that tells you about all keyboard shortcuts. There are no settings in the application, moreover, it does not in any way reveal the fact of its existence. On the one hand it's good, because you will not have an extra icon in the Dock or menu bar, on the other hand it's inconvenient, because in order to "nail" the application, you have to complete the process in System Monitoring.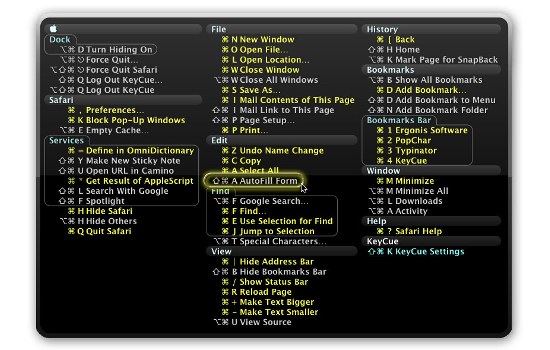 In fact, the idea of ​​the CheatSheet application is not at all new. Perhaps some are aware of the application KeyCue from the company Ergonis. By and large, the difference between them is only that if you can download CheatSheet completely free of charge, then for KeyCue you have to give as much as $ 20. You can download CheatSheet on the project page: CheatSheet .