Unattached Jailbreak 5.0.1 - iPhone 4, 3GS, 4G iPod Touch, 3G, iPad 1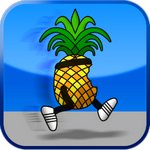 Before proceeding, read the entire FAQ!
Jailbreak, you can do on iPhone 4, iPhone 3GS, iPod Touch 4G, iPod Touch 3G or any iPad of the first generation, except iPad 2
Jailbreak, for official and unofficial devices!
For unofficial devices, and devices NOT untied from the operator, first install custom firmware without upgrading the modem , and then proceed to Jailbreak (y)
On iPhone 4, unofficial, install custom firmware without updating the modem, as it's done below.
For those unconnected from the operator and SimFree!
Update your device to the latest version of iOS 5.0.1 firmware via iTunes.
You can download the firmware here.
After all the manipulations with the firmware update, proceed to Jailbreak (y) of your devices.