Top 100 jailbreak tweaks in 2012 for the iPhone, iPod touch and iPad in 2010-2011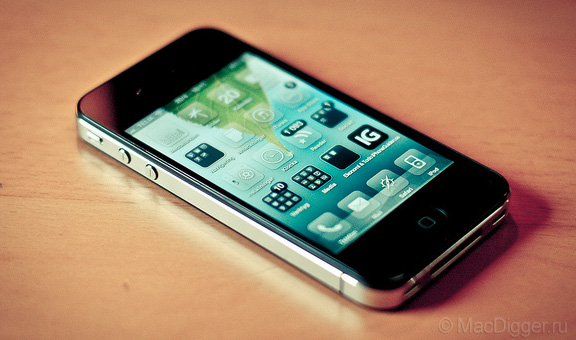 The jailbreak-community of users of gadgets Apple continues to rapidly gain loyal participants, contrary to Apple's prohibitions and condescending attitude of the owners of "ordinary" iPhone.
For those who do not know, the term "jailbreak" means a procedure for hacking the firmware of a mobile device to open full access to its file system. Jailbreak not only allows you to install pirated applications from the App Store, but also offers tremendous possibilities for customizing your device with unrealized or unauthorized Apple functions.
Since the advent of the original iPhone, jailbreak has witnessed the birth of many, truly great jailbreak solutions for the hacked iPhone, iPod touch and iPad. With the advent of the Notification Center, Siri's voice assistant, there are good reasons to open root access to iGadget, even more.
The next selection of 100 jailbreak add-ons was made by bloggers from Jailbreakmatrix.
Zephyr - gestures of multitasking
Barrel - 3D effects with page turning
Facebreak - FaceTime over 3G
AirBlue - file sharing via bluetooth
TruPrint - Improved AirPrint Features
Double At - shortcut for inserting the mailing address
KillBackground - close all background applications with one tap
iGotYa - track the location of the iPhone
iBlacklist - Block unwanted calls
AdBlocker - ad blocking
Icon Renamer - renaming icons in iOS
MultiIconMover - batch move of icons
Gridlock - free location of icons on the screen
SpyPhoto - the new tweak from the aresenal James Bond
Copic - photos in your contacts list
AnyAttach - any mail attachments
Winterboard - more than 5000 themes for iOS
Dreamboard - new themes
SMSmileys - Smilies in SMS
Animate - Custom logo downloads
UnlockFX - unlock effects for iPhone
Infinite Tweet - Tweets over 140 characters
WeeTrackData - widget for Internet accounting
WeeSpaces - Switch applications from the Notification Center
WeeSearch - quick search through the Notification Center
Color Keyboard - new styles for the keyboard
BytaFont - change default fonts
iSounds - sound themes
LockScreenClockHide - removes the clock from the screen
LockSeconds - adds seconds to the clock on the lock screen
Slidemyname - custom text on the unlock slider
App Stats - application usage statistics
Play Awake - songs as ringtones
CleverPin - smart iPhone security system
Calendar Pro - Calendar in the Notification Center
NoteMe - quick notes in the Notification Center
AnyLockApp - install any application on the lock screen
NoLockScreen - disabling the lock screen
AndroidLockXT - Android lock iOS
RecognizeMe - biometric protection iPhone
Infinidock - an infinite number of icons in the dock
IconBounce - live icons in the dock
Poof - hide the icons from the screen
SiriLaunch - launching Siri from the Notification Center
AppsCenter - launch applications from the Notification Center
WeeRoll - Custom Animation for the Notification Center
Sbrotator - landscape mode for home screen
Display Recorder - record videos from the iPhone screen
Overflow - a carousel of icons in the dock
AnyVoice - any accents for Siri
Hands-Free Control - activating Siri with the help of a voice
Dismiss Siri - disable Siri voice
Gridtab - 9 tabs in Safari
Simplexity - improved multitasking
Multiflow - new mode for displaying background applications
FastBlurredNotificationCenter - blur effect for the Notification Center
Mirror Widget - Mirror in the Notification Center
PerPageHTML + - add HTML widgets to the Notification Center
FIREBREAK - Panoramic shooting mode
zToggle - enable multitasking and wallpaper for unsupported devices
RetinaPad - includes support for Retina graphics on iPad in 2x mode
Unibar - search from the address bar
Autocorrection Bar - hidden auto-correction panel
iSwipe - Swype keyboard from Android
3G Unrestrictor - high quality video over 3G
MultiTunes - iTunes sync with multiple libraries
PwnTunes - copy photos and music without iTunes
Iconoclasm - icons 5? 5 instead of 4? 4
Camera Wallpaper - image from the camera as wallpaper
ChangeCarrier - change operator name and watch text
Lingual - translation of Siri into 30 languages
iMame - one of the best emulators for iOS
Sprintomize - the maximum customization of iPhone
AnyIcons - system switches in the form of application icons
XBMC - Multimedia Center
VoiceUtils - reboot and respring
Speak Events - voice notifications
Sara - Siri alternative for unsupported devices
SBSettings - quick access to system switches
iTransmission - download torrents
ProTube - Upload videos from YouTube
iFile - file manager
IntelliScreenX is a megawidget for the Notification Center
WiFi Booster - accelerates Wi-Fi
5 Icon Dock - five icons in the Dock
ScreenDimmer - custom screen blanking settings
ClearFast - clear all notifications
I Know It- one message about the discharge of the iPhone
SIManager - backup contacts to SIM-card
OpenSSH - includes support for SSH
iSHSHit - copies iSHSH certificate
xBackup - backup tweaks
Cydia Attacher - sending any files via iMessage
WeatherIcon - the weather on the icon or in the status bar
CamFast - quick start of the camera
SwitcherLand - horizontal multitasking panel
PhotoEnchancer - hides photo albums
MusicBanners - notification banner in the Notification Center