Unlock modem from 04.26.08 to 05.13.04 for the iphone 3G, 3GS, 4 using Ultrasn0w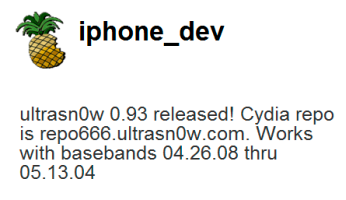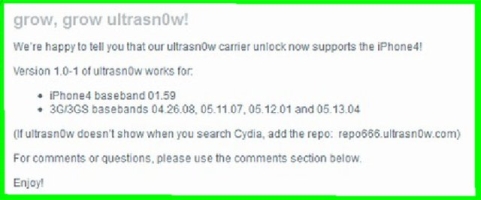 Add Cydia repository repo666.ultrasn0w.com then run ultrasn0w 0.93 and call wherever we want.
For clarity - the instruction with pictures
1. Connect the WiFi network.
2. Run Cydia and add the sur's: repo666.ultrasn0w.com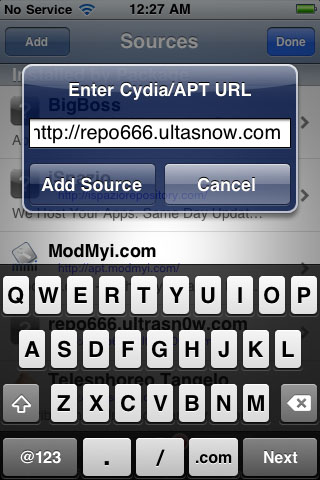 3. Then install ultrasn0w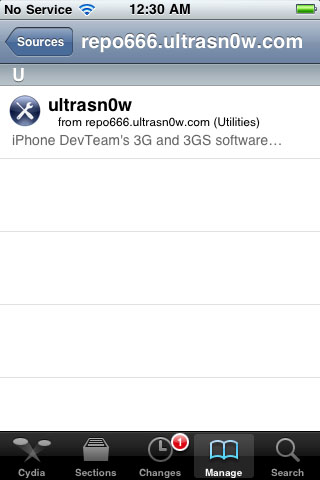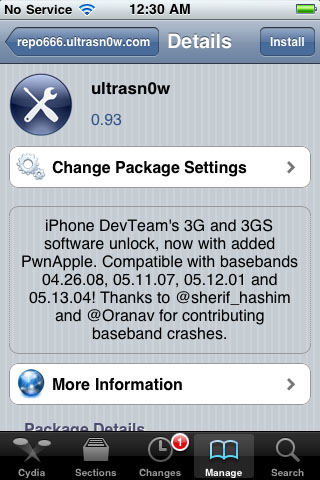 4. Wait until the installation is complete ...
5. Restart your phone when the program prompts you to do so.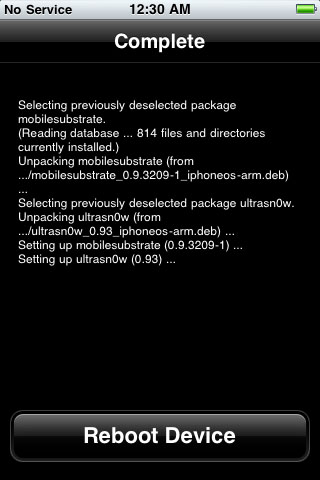 Now your phone is unlocked and can work with any operator's SIM card.
Enjoy!