Unlock any iPhone on almost any firmware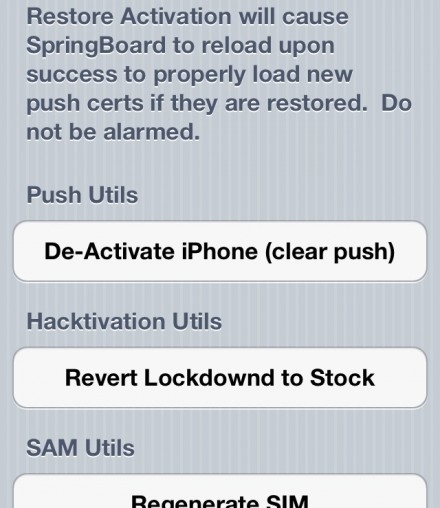 Great news has appeared for those who have been waiting for unlock in recent years. Now you can forget about Gevey SIM and use a full-featured software unlock on iPhone 3G, iPhone 3GS, iPhone 4 and iPhone 4S with iOS from 4.1 up to 5.1 . Almost all modern modems are supported:
on iPhone 3G: 05.14.02, 05.15.04
on iPhone 3GS: 05.14.02, 05.15.04, 05.16.01, 05.16.02, 05.16.05
on iPhone 4: 02.10.04, 03.10.01, 04.10.01, 04.11.08, 04.12.01
on iPhone 4S: 1.0.11, 1.0.13, 1.0.14
Before the unlock procedure, be sure to review the requirements and limitations:
jailbreak and Cydia installed are required
you need to know exactly which operator your iPhone is on
preferably the latest version of iTunes
Unlock does not crash after a reboot, but it works only until the SIM card is changed. Simply put, unlock via SAM is not done for a specific firmware or modem, but for a specific SIM card. With it, the iPhone is guaranteed to work fine, because it is a real activation through iTunes
in exchange for the restriction, there is a nice bonus: you can save the activation token that Apple sends you during the unlock, and use it as much as you like, even if Apple closes the loophole on its servers
Information about your SIM card is stored on Apple activation servers and will be stored there until it is removed from there. This means that

after activation via SAM you can theoretically upgrade to any firmware, and your iPhone is activated even without jailbreak.
If you fall under these requirements, it's time to start the unlock procedure!
Actions up to the sixth step must be performed without connecting to iTunes, with the SIM card of your local operator inserted.
1. Add the http://repo.bingner.com repository to Cydia (this is done on the Sources tab, where you need to click Edit first and then Add). From there you need to put the SAM package. If the repository seems familiar to you - do not be surprised, this is still the same SAM utility that was previously used to deactivate apple devices and adjust Push notifications.
2. Launch SAMPrefs on the iOS desktop. Go to the Utilities menu and click De-Activate iPhone . In response, the iPhone should give a message that the activation is reset.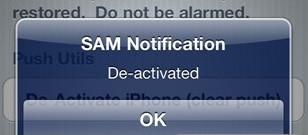 3. Return to the main menu of SAMPrefs, in the Method select By Bundle Name (or By Country and Carrier). Your task is to find the bandle or the name of the operator to which your iPhone was locked.
4. Again, go back to the SAM startup screen, look in the More Information and copy or write down the IMSI code from the SIM section somewhere. Click the Spoof Real SIM to SAM button here.
5. In the SAMPrefs main menu, click Method again and select Manual. Enter the copied IMSI code.
6. Without closing SAMPrefs, connect your iPhone to your computer and wait 15-20 seconds. Now you need to verify ICCID codes in iTunes and on the iPhone. In iPhone ICCID can be found in the settings in the menu Main-About device. In iTunes, you need to click on the phone number on the iPhone property page until it changes to ICCID. If the ICCID does not match, restart your iPhone and start all over again.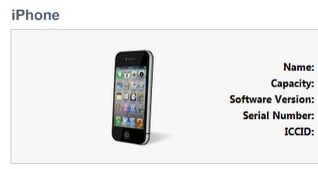 7. If the ICCID matches, disconnect the iPhone, close SAMPrefs. On the computer, restart iTunes.
8. Reconnect the iPhone to the computer. iPhone should give an activation error message, this is normal.
9. Without disconnecting the iPhone from the computer, restart iTunes. After a while, the iPhone should catch the net.
One last thing: how to save the activation token from Apple for a rainy day. Most reliably do it yourself, through any file manager. You need to copy the contents of the / var / Root / ibrary / Lockdown folder to a safe place .