Ice Skating Rinks Kiev - skating rink atek Kiev
SK "Atek" metro "Svyatoshyn"
Address: Kiev, st. Chistyakovskaya, 20
Telephone: +38 044 442-71-17, +38 044 502-18-07, +38 044 502-18-18 (answering machine), +38 044 400-71-17
Web: http://www.atek-sport.in.ua/
E-mail: info@atek-sport.com.ua
Description: an indoor skating rink of standard sizes in a sports complex not far from art. Metro Svyatoshyn. Hockey, football, figure skating, taekwondo, I-Kido, sports and fitness aerobics, saunas, beauty salon, gym, aerobics.

Session duration: 1 hour

Mode of operation: Children discounts. Skates give bail - 400 UAH or driver's license, or a mobile phone by agreement with the cashier.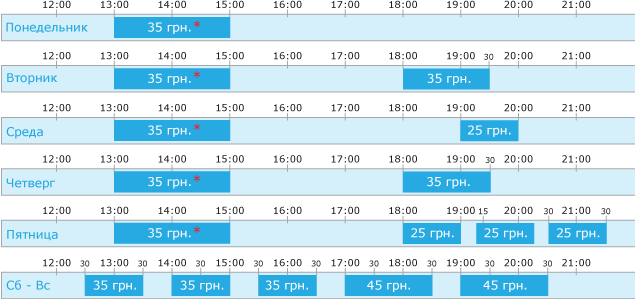 * On weekdays, during daily sessions, the ticket office and rental do not work. Tickets can be purchased at evening sessions in advance. Skate rental is included in the entrance ticket. The administration reserves the right to change the schedule of skating at its discretion.
Minibuses: 160 , 187 , 188 , 189 , 199 , 230 , 413 , 417 , 437 , 490 , 501 , 517 , 572 , 581