The best cycling routes in Kiev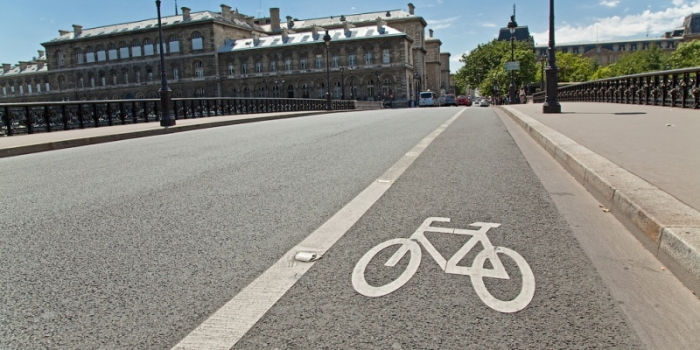 Kiev with its various landscape is known as "what kind of administration" is a difficult place for cyclists. Despite many problems, people with bicycles are becoming more and more every day.
Bike tours in Ukraine are a relatively new type of outdoor activity. Its advantages are obvious: the ability to break out of the daily routine, physical activity in the fresh air, and most importantly - mobility. Thanks to the bike, you can overcome long distances, watching directly what is happening around you.
For Beginners Peoples' Friendship Park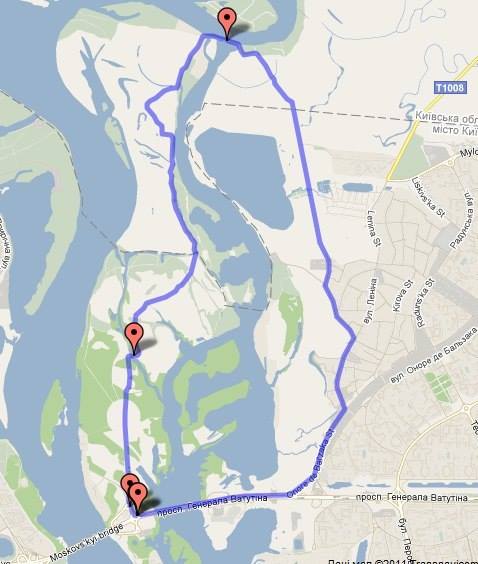 For beginners, the Peoples' Friendship Park is ideal. (photo 1) Although the dirt road is mostly there, it is rather light - if not in a hurry. There are no rises, but there are ruts that can cause you to fall, so be careful.
Park "Pokatushek" - Partisan Glory Park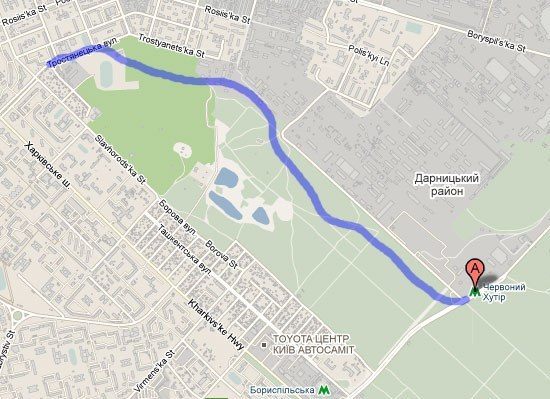 Another great park for "pokatushek" - Partisan glory. (photo 2). Take the Health Path, which begins at the end of the street. Trostyanetskoy, after crossing the tram tracks. Scenic area, well-packed primer and sports fields along the way.
You can go further: cross the road leading to the metro Krasny Khutor and go further without turning, to forest paths with incredible landscapes, but it's already harder there. If you have enough strength, you can get to the village. Princes.
PushchaVoditsa - romance of the "crossed"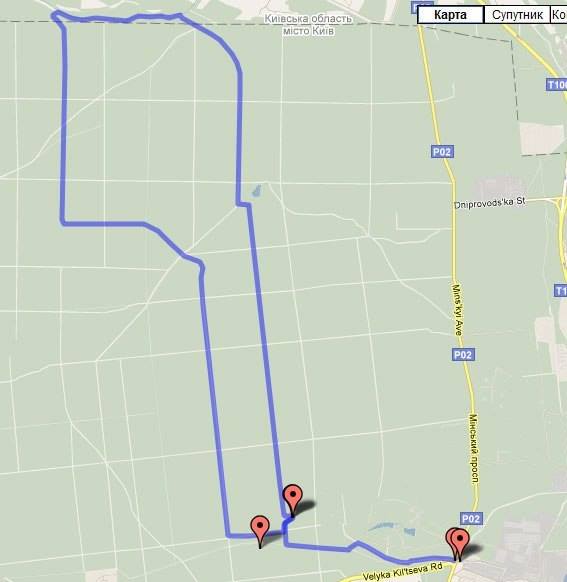 Those who are interested in the romance of the "crossed" - welcome to the Forest. (photo 3) You can, for example, ride along the dirt track of Archimedes. This is, however, for the more experienced.
On the street Red Navy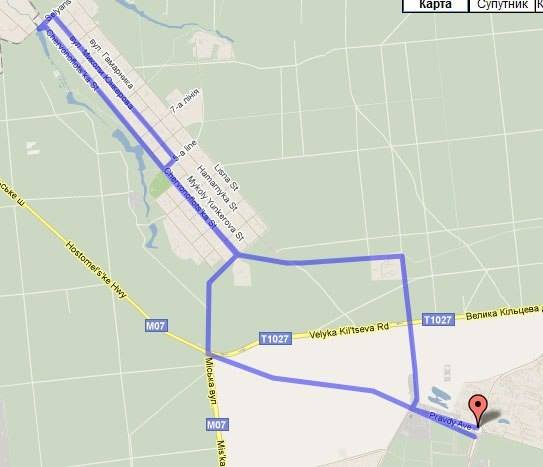 Or along Krasnoflotskaya, a little closer to civilization. (photo 4)
As for the paved area, cyclists have a lot of problems: only young children can ride along the sidewalk, and the proximity to cars is not always safe. The authorities have long promised to build bike lanes, but so far the case is moving very slowly. However, even in such a situation, the bike is perfect for quick and no-creep trips to work - but then choose the route yourself. The main thing is not to scare away colleagues with the smell of a noble sports sweat. Ideal if there is a shower at work; if not, the washstand and towel will do. According to recent estimates, more than 2,000 Kyivans chose a bicycle for a trip to work.
In total, there are approximately 15 thousand cyclists in Kiev. Those who are seriously fond of this, unite in bicycle clubs and arrange epic collective "pokatushki" - most often outside the city.
In the city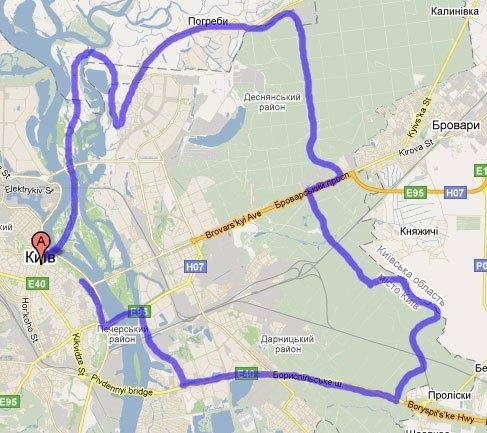 In the city, however, there is also enough space for a small but epic journey. Here, for example, is an approximate route for a circle on the Left Bank: (photo 5)