Where to ride a sled in Kiev: choose a slide in your area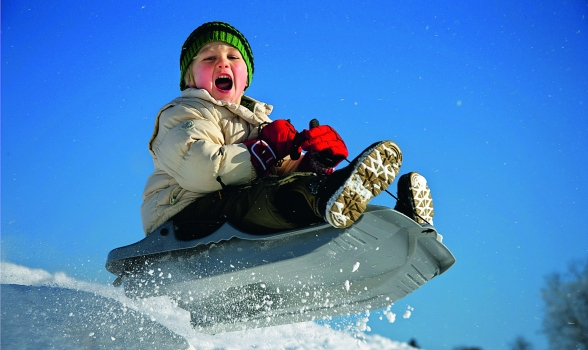 Snow and cold this year came early to the capital of Ukraine.
The most active already got sleds, skates, skis and snowboards from the cabinets, and the little one began to run around the slides.
Sleigh rides are a winter fun, typical for Christmas, carnival, patronal feasts.
Adrenaline, speed, danger and cheerful romp in the snow you are guaranteed.
Vgorode figured out where in Kiev you can find the best slopes for skiing.
It is not strange, there are cool slides for sleds in almost all districts of Kiev.
Some are particularly complex and are only suitable for real brave souls.
Obolonsky district
Obolonskaya embankment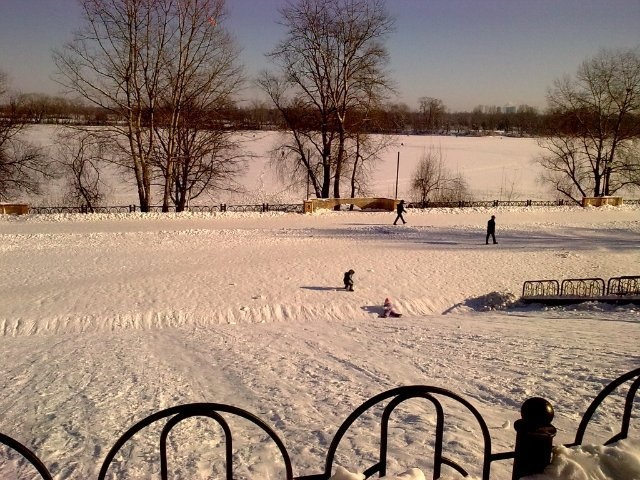 So roll the slopes on Obolonskaya embankment.
In winter, the concrete embankment slopes, covered with snow, turn into a springboard for skiing. Ride here with their families. Enough space for everyone. Local thrill-seekers fill slides with water and dissect at high speeds.
How to get there: metro station "Minsk" from it by trolleybus # 24 or on foot 10 minutes
Lake "Palm"
To the lake are gentle slopes, where you can triple winter pokatushki. In total, children on the Palm Lake roll out four to seven slides. So there is enough space for everyone. The main thing is to be careful and not fly into the tree.
How to get there: from the metro station "Obolon" by bus number 582 and number 180, or bus number 73
Podolsky district
Podolsky descent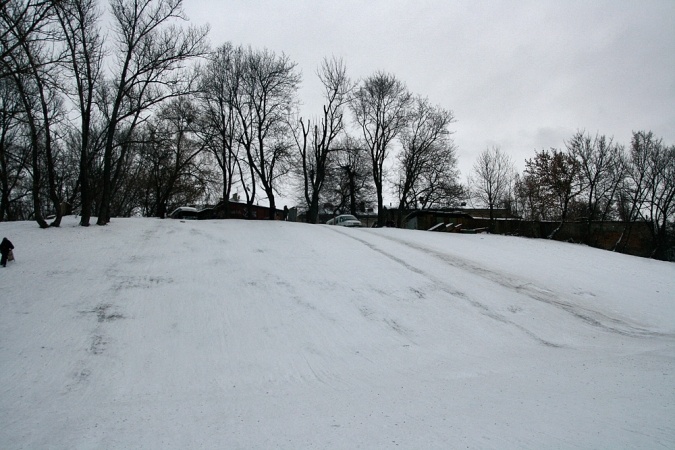 Podolsky descent - a great place for skiing.
At the beginning of the Podolsky descent, there are several good slides, on which more than one generation of Kiev residents ride. There are steep and flat slides, you can try to go skiing.
How to get there: from the metro station "Lukyanovskaya" by trolleybus No. 18 (trams No. 11, 12, 19 also go near Podol)
Park Birch Grove
On the Priorke, the trails start near the Shevchenko hut, which is in Vyshgorodskaya. There are a lot of slides and slopes.
How to get there: trolley bus number 18, bus number 32 and 72.
Shevchenko district
Botanical Gardens them. Fomina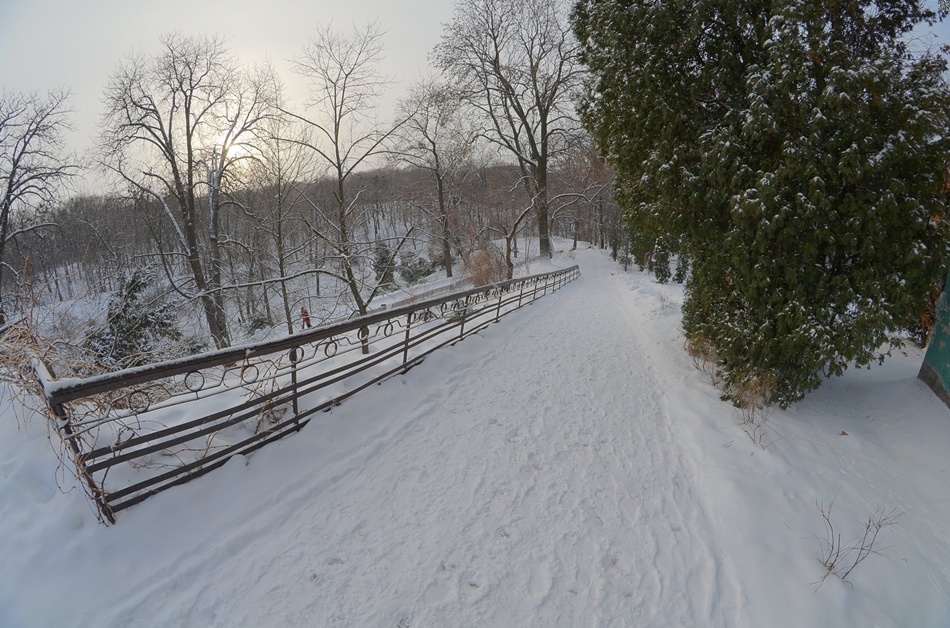 In Fomin's botanical garden there are several slides for extreme lovers.
You can find very steep slides and more gentle slopes in the botanical garden. In general - about 10 gentle hills and 5 descents for adrenaline lovers. The park also has a very steep hill with a large tilt angle. It can be found among the trees, the locals fill it with ice.
How to get there: metro station "Universitet".
Landscape Alley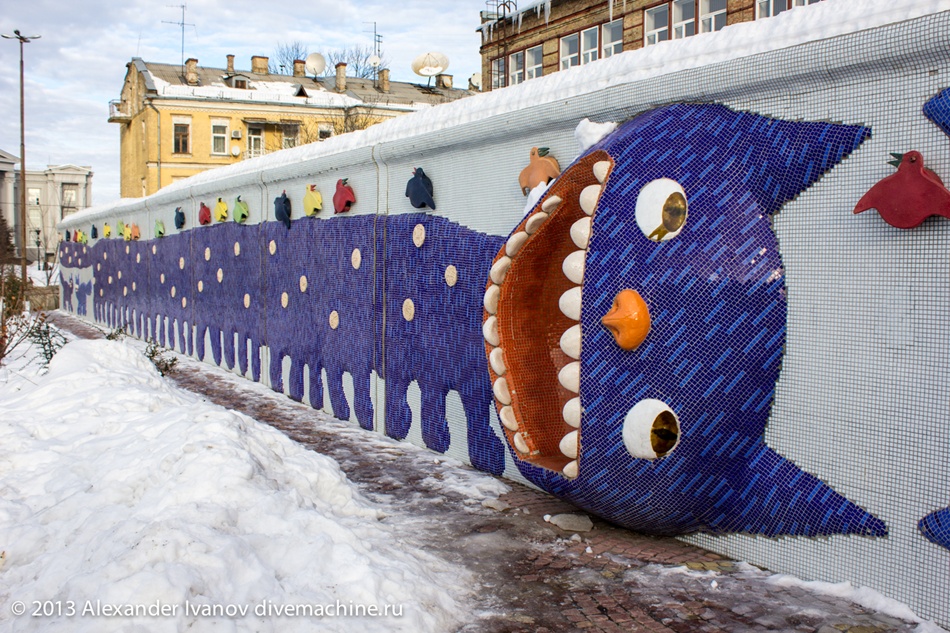 Be careful - on the landscape very steep hills.
We must be prepared for the fact that the slides here are extremely high and steep. Often they are filled with ice, which makes the descent more extreme. They ride here not on sleds, but on cardboard, tires and packages. Do not take the risk to send a ride on the slides of small children.
How to get there: "Independence Square" subway. From the subway, go by trolleybus number 18 or number 16 to Bolshaya Zhytomyr.
Svyatoshinsky district
Park Nyvky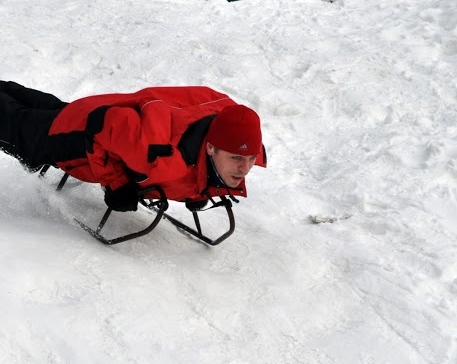 Slides on Nivki will appeal even in adults.
In the park there are a lot of yar in which the locals roll slides of varying degrees of steepness. Also in winter a rink is poured here, so you can come with your skates.
How to get there: metro station "Nivki".
Solomensky district
Protasov Yar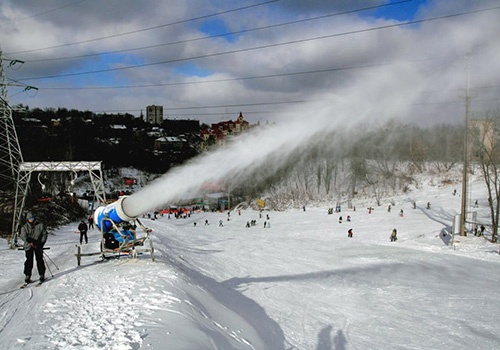 Protasov Yar - the capital of Mecca for skiers and snowboarders.
Here, mostly skiing and snowboarding. There are two descents: one for beginners, more gentle, the second for the masters who risk to descend from a steep hill. This year, prices have risen by 15%. To use the lift service this year will cost from 5 to 15 hryvnia. Rental of ski equipment from 50 to 140 hryvnia per hour, for snowboarding - from 25 to 90 UAH. Night skiing (at night from Saturday to Sunday) from 80 to 170 UAH. at one o'clock.
How to get there: 23a Protasov Yar Street (from the Olimpiyskaya metro station by trolleybus No. 40)
Batujev Mountain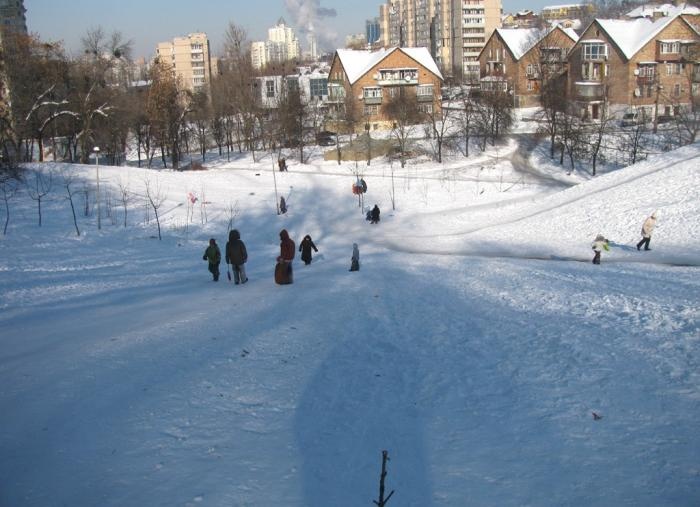 Due to the many hills and slopes - Batuyev mountain is a favorite place for winter entertainment of local residents.
Here, the locals set up good slides, both for kids and adults. Gentle slides can be found inside the park, and the steeper ones are from the intersection of Mekhanizatorov and Kudryashov streets.
How to get there: trolley bus number 3 from Solomenskaya Square to the final stop; trolley bus number 40 from the metro station "Olympic".
Pechersk district
Park of Glory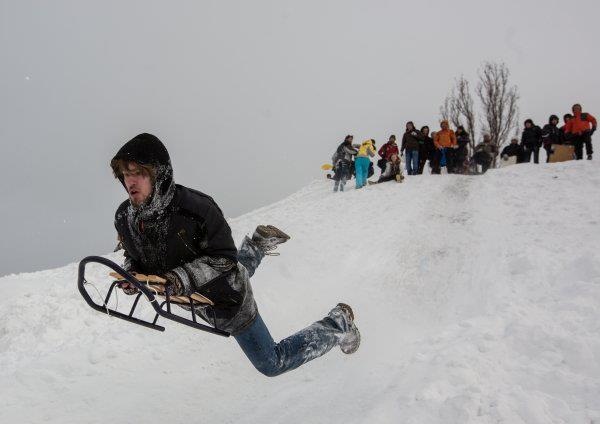 In the Park of Glory, the most risky extreme sports show their tricks.
Park of Eternal Glory near Lavra, namely, its slopes will appeal to lovers of slides. Long and gentle descents attract both children and adults in snowy weather. Also here often spend snow battles.
How to get there: 10 minutes from the Arsenalnaya metro station.
Goloseevsky district
Park them. Rylsky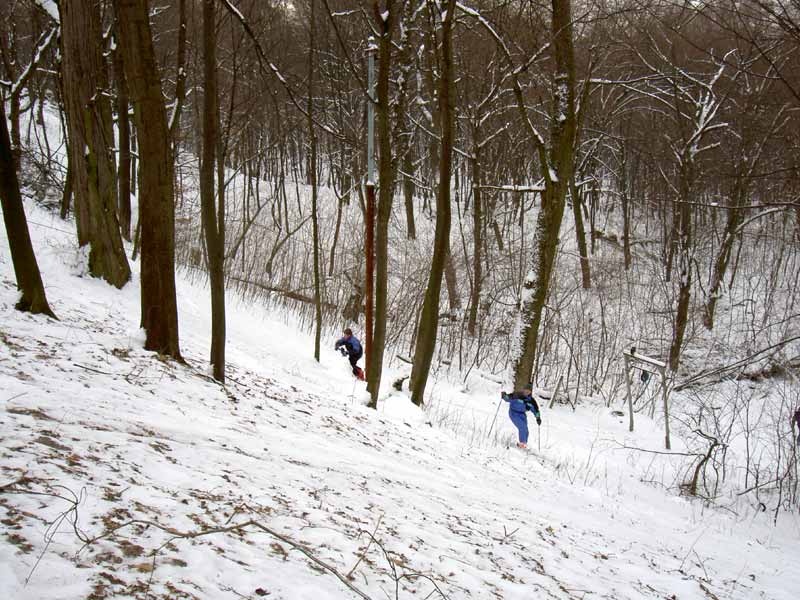 Goloseevsky Park is ideal for sledding and skiing.
The park has several steep hills and quite a lot more gentle. Also in December, a ski track will be opened here, where everyone will be able to ride. Visitors will be able to rent ski equipment, instructors will be available. The length of the track is 368 meters. If you want to warm up, you can also find stalls with hot tea and coffee, and a playground in the park.
How to get there: Goloseevskaya metro station, Goloseevsky prospect, 98/2.
Park Feofania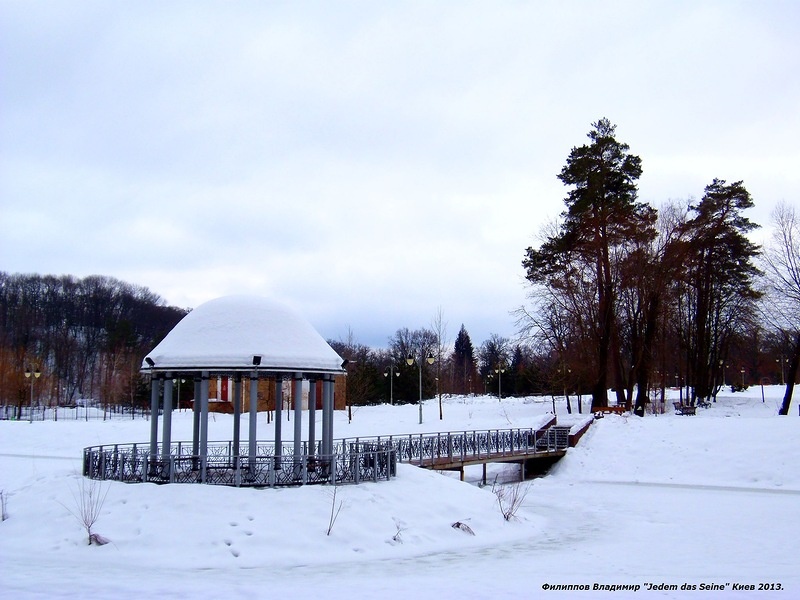 Winter Feofaniya magical place for walking and skiing.
In winter, Feofania is especially beautiful. Walking here is a pleasure. Also on the territory you can find a lot of sloping descents that are suitable for not too dangerous sled rides.
How to get there: on the bus number 548 from the metro stations "VDNH", "Hippodrome" to the final stop on the street Metrological. The cost of visiting the park: 5-10 hryvnia.
Bald mountain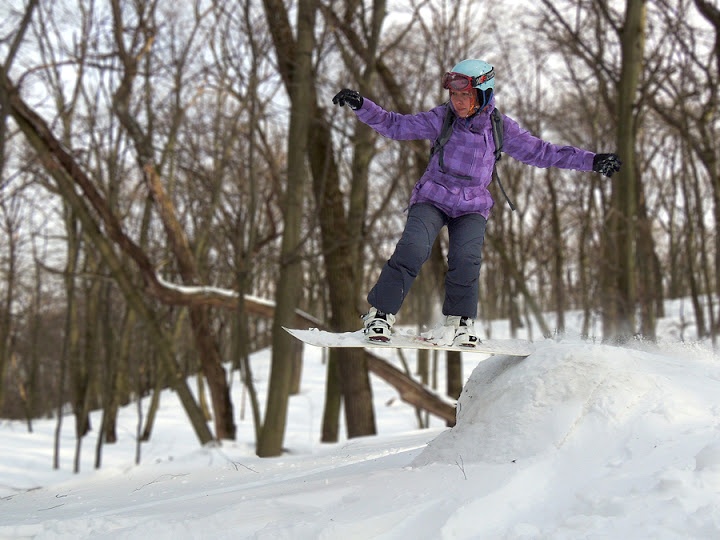 Bald Mountain suitable for skiing, sledding and snowboarding.
Mystical place boasts slides and slopes for every taste. They ride here, both on sleds, on skis and snowboards. Since the place is quite remote from the nearest stores - stock up on warm tea in thermoses and sandwiches.
How to get there: Vydubychi metro station.
Dnieper district
Hydropark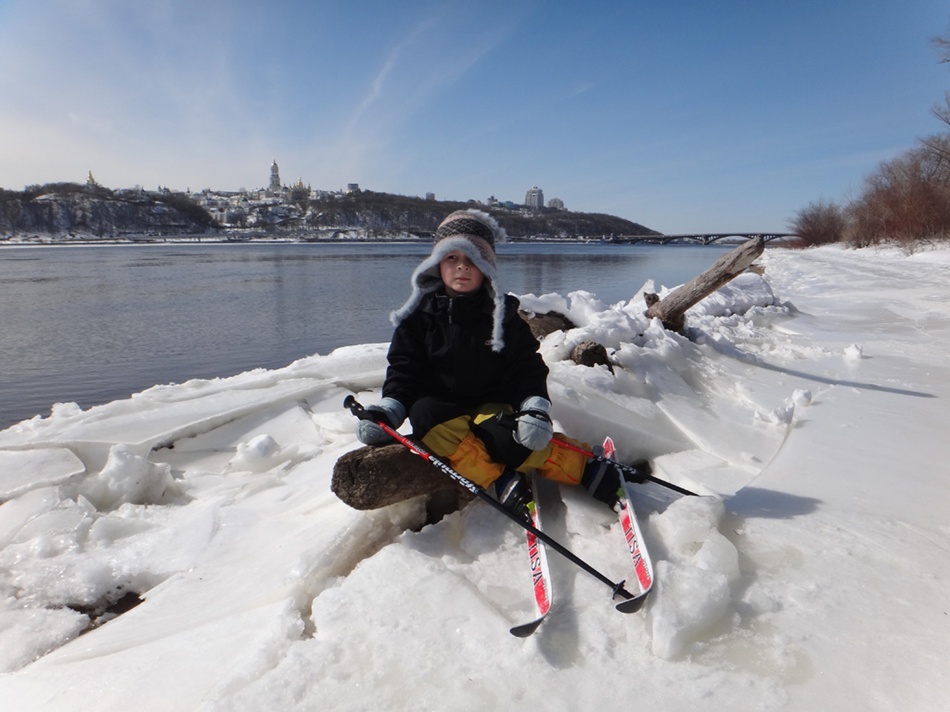 Hydropark is ideal for skiing.
Unfortunately, there are almost no slides, but there are ski slopes. There is a wide comfortable ski track - two can miss each other.
How to get there: metro station "Hydropark".
Wolf mountain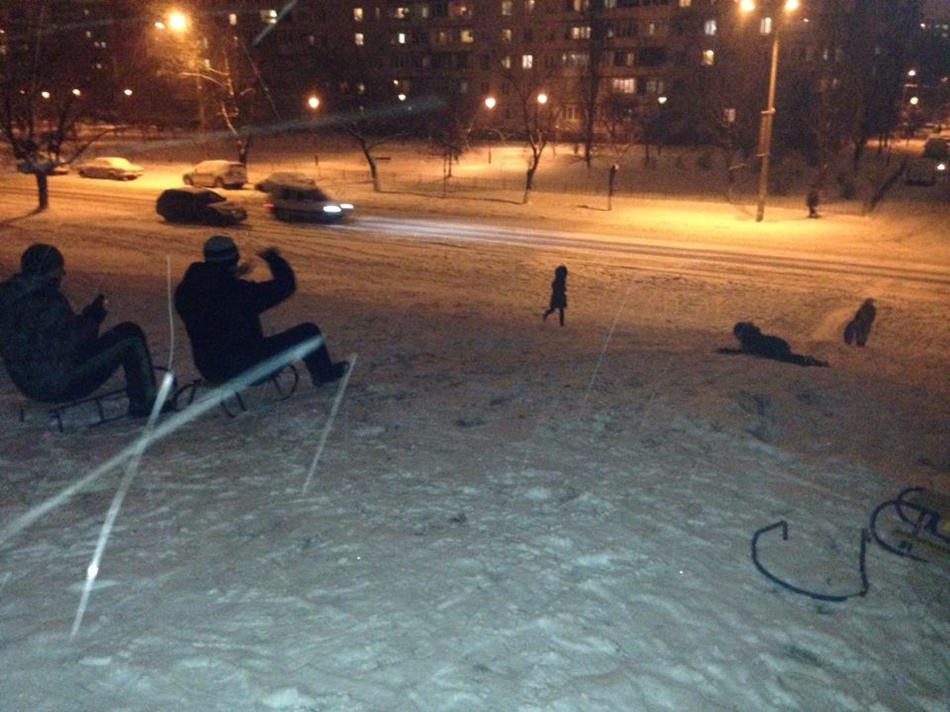 Wolf Mountain in the Dnieper area.
Locals have chosen the mountain for snow pokatushek. Although the slides are not steep here, but the children will love it.
How to get there: st. Andrei Malyshko, metro station "Chernigovskaya".
Darnitsa district
Park of Partisan Glory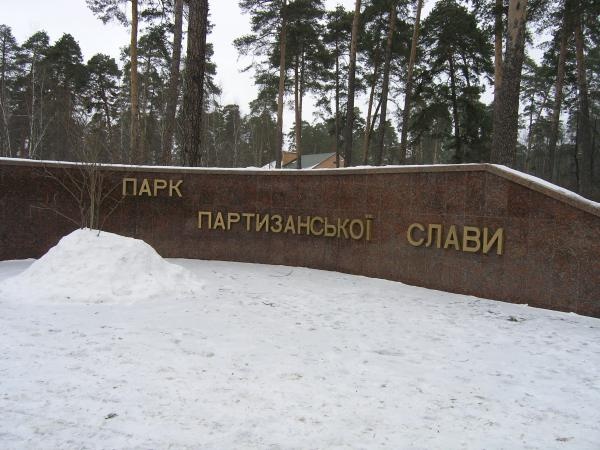 Residents of Darnitsa district ride in Partizanka.
Locals ride here and sledging and skiing. The terrain here is hilly.
How to get there: from the metro station "Darnitsa" and "Kharkovskaya" by route taxi number 45 to the stop "Polyclinic" (Park of partisan glory).
Desnyansky district
Slopes near the canal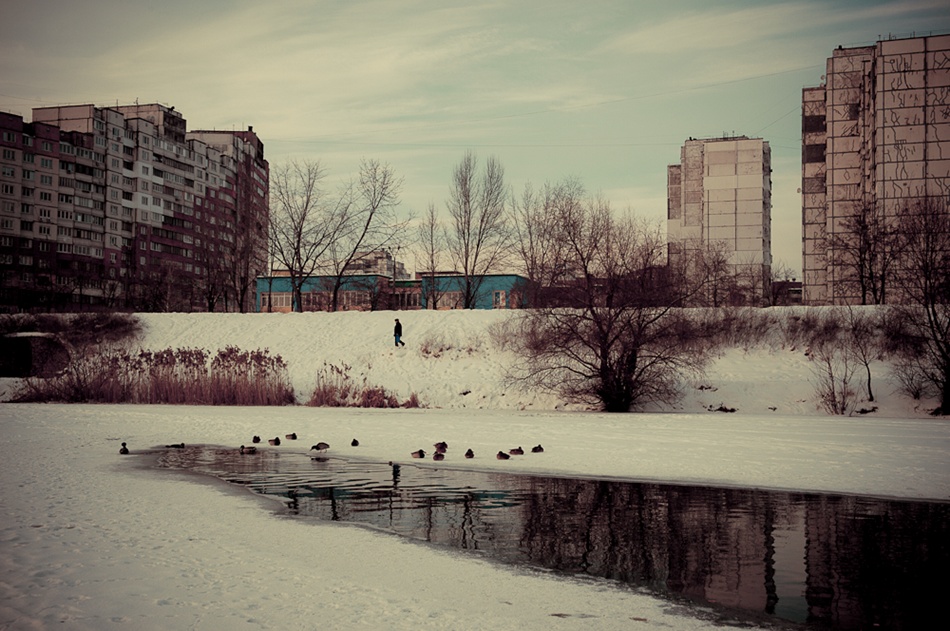 The slides around the canal are perfect for little kids.
For skiing locals have chosen a place near the canal. The slides are not very steep here, it is best to ride when there is a lot of snow.
How to get there: bus number 180 to Zakrevskogo street.
The coolest places for rolls