Marketing - Pavlenko A.F., Voichak A.V.
Pavlenko A.F., Voychak A.V.
P 12 Marketing: Pidruchnik. - K .: KNEU, 2003 .-- 246 p.
ISBN 966-574-431-3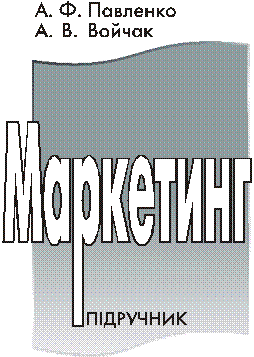 The clerk has a basic food supply, which is open to marketing for marketing as a result of the minds of market competition and competition. Most of the respect is based on marketing ideas, methods, algorithms and tools that need to be used for satisfying the needs and attainment of power.
For business, marketing services, as well as for students and students of special specialties and other mortgages.
BBK 65.290-2
ЗМІСТ