Pornhub told about the preferences of women when watching porn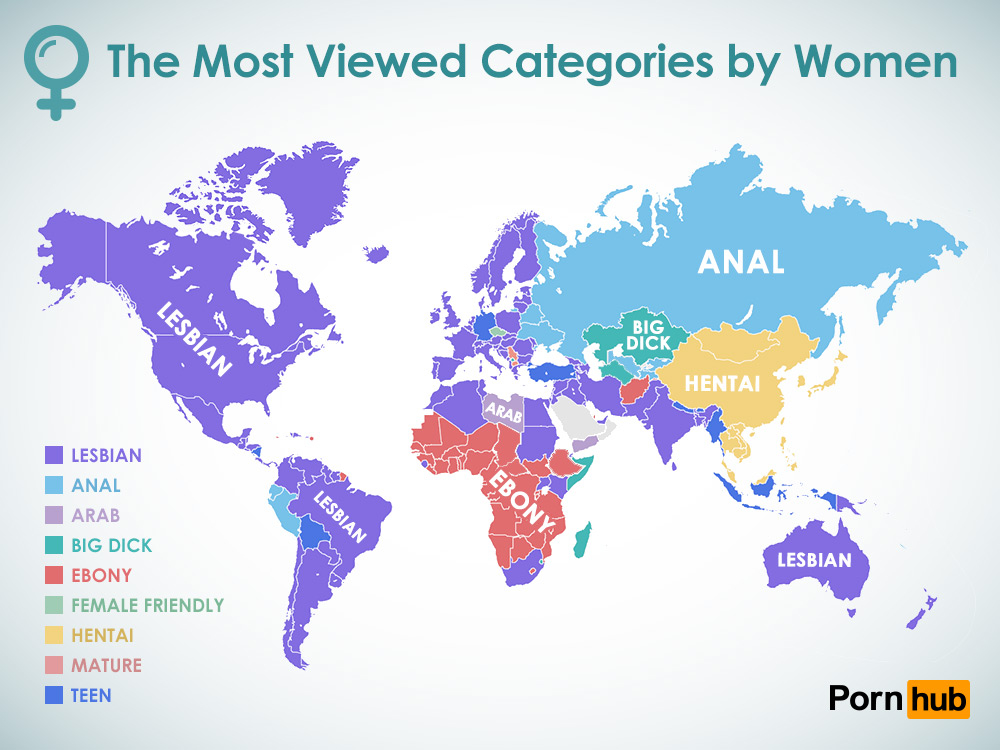 PorbHub is a pornographic site that provides free access to pornographic material. It is one of the most popular pornographic sites in the world. Pornhub was launched in Montreal. Since 2007, the site has offices in San Francisco, Houston, New Orleans and London. In March 2010, it was bought by Manwin (now MindGeek), which owns many other pornographic sites. March 13, 2014 was blocked in Russia because of one actress in the video, which, according to users from the comments, looked "too young."
In late March, PorbHub published statistics on the International Women's Day, which was celebrated earlier this month. For the first time in history, a popular pornographic site did not compare the preferences of women and men when watching adult video, but considered the interests of women separately.
According to data for 2015, 24% of users from Pornhub's 60 million audience are women (about 14.4 million).
Spectators from Australia, most of South and North America, as well as India, Europe and a number of Arab countries are most often looking for lesbian porn.
In Africa, the most popular video with black, in China and Mongolia - hentai, in Kazakhstan - "big penises", and in Russia - commercials with anal sex.
Representatives of Pornhub also talked about which video categories are anomalously in demand in some countries. For example, videos with linkage in the UK look at 33% more often than the world average.
Among Russian women, rollers with anal sex (+ 83%) are anomalously popular, in Germany - with a fetish (+ 102%), in Australia - with Asian women (+ 76%), in Argentina - with transgender (+ 233%), and in Sweden - video, where young and old are engaged in sex (+ 85%).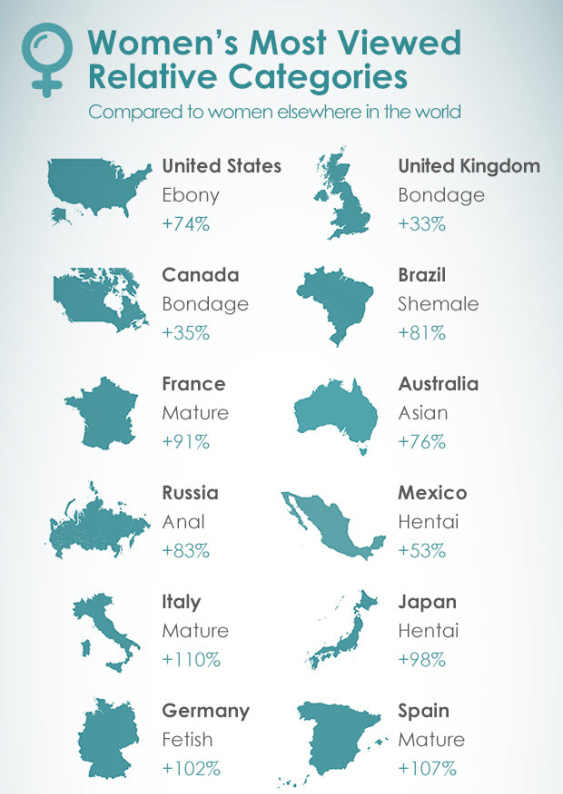 The average time to watch porn for women is 10 minutes 33 seconds. In Russia it is 8 minutes and 7 seconds, and in Ukraine - 6 minutes and 45 seconds. The longest watching adult video in the Philippines (14 minutes and 20 seconds), as well as in the US (11 minutes 51 seconds).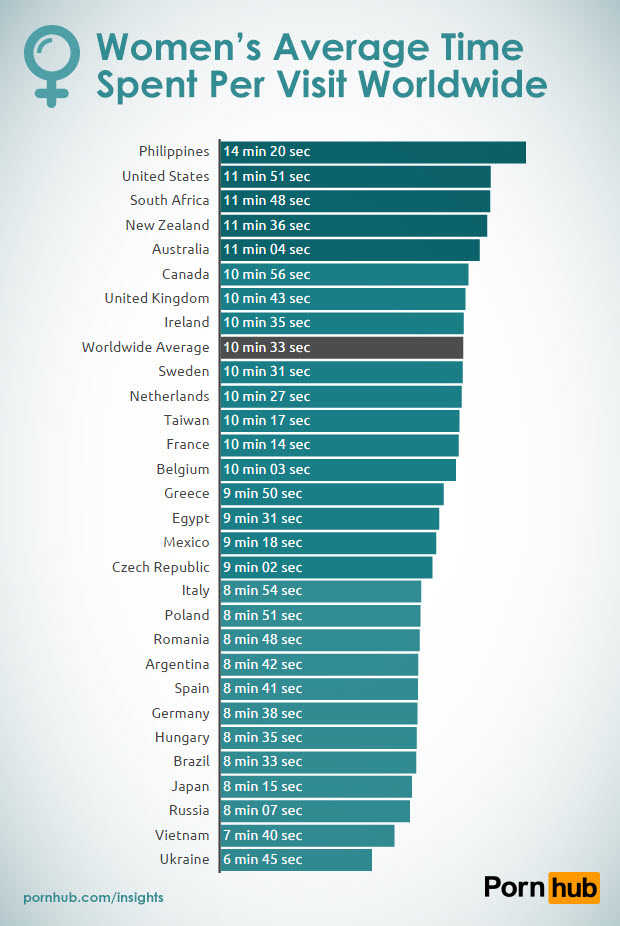 For men, the average time to watch porn in 2015 was 9 minutes and 16 seconds. At the same time, the Philippines and the United States were also the leaders in the length of one session.
It is noteworthy that in Russia men watch porn a little more than women - an average of 8 minutes and 15 seconds. In addition, Russian men also like the most videos with anal sex.