How to make a homemade cell phone muffler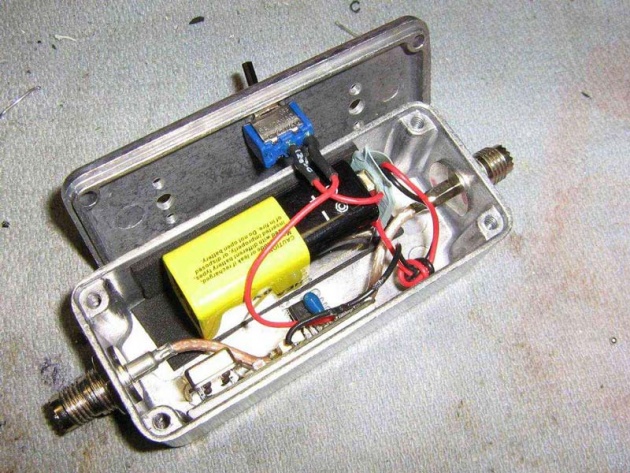 After searching for how to make a cell phone muffler , I found what I was looking for in a blog from the "Jammer Store Inc" team.
After reading it, I managed to make my own mobile silencer .
Sorry for poor translation;)
These homemade devices are illegal in some countries, for this reason, you are using this instruction for your own fear and risk.
Technical details
Most cell phones use the GSM800 mobile communication standard, so VCO (wide oscillator) is tuned to the 800 MHz frequency band. It can be quite difficult to set up the job properly without some skills and a good testing tool, but as a result you will have an effective VCO. (Many cell phones use the tunable frequency range. It is very difficult to use it.) will have the efficient VCO.)
I use a 45MHz clock generator as a noise and interference generator. This starts the local port of the oscillator that is in the mixer. The signal comes from the oscillator and passes through the resistance of the network in its path. This allows you to equate the resistance of the 45 MHz clock oscillator with the resistance of the mixer port. (I used the clock oscillator for 45MHz as the noise generator for this jammer. ate equ equ equ 45 45 45 45 clock
This port works as RF interference signal input. The RF signal passes through the output amplifier to the mini-circuit. Output power increases by an additional 15-16dBm. Then the output signal is output from the RF antenna. The RF input also has an antenna. The RF output signal is transmitted by the amplifier on the mini-circuit. The output power is increased by an additional 15-16dbm in this way. RF input has the antenna too.)
Using the Jammer
Why did I choose a 45 MHz clock? Because GSM800 standards for transmitted and received signals are always separated by the exact number of frequencies and this is what is 45MHz. Now imagine: the user of the phone dials someone and the signal goes out. This signal has the frequency of the received cell phone signal, so the cell phone user will hear his own voice in the phone!

This is what I chose 45 MHz clock oscillator? It's that 45 MHz. This is the modulator of the signal.

)
I have to mention that it is this cell phone silencer that can be used to block a cell phone signal tracking device that captures your GPS data and sends it to some bad guys. And this can probably even jam some IED signals if they are under the control of a GSM800 mobile phone group. (I shouldn't even mention it). are controlled by cell phone GSM800 band.)
But I hope that there will be no situation in this life when this function will be necessary for me, or you, or someone else. (But I hope that there will be a situation where it will be needed by me, or you, or anyone else.)
Photos and descriptions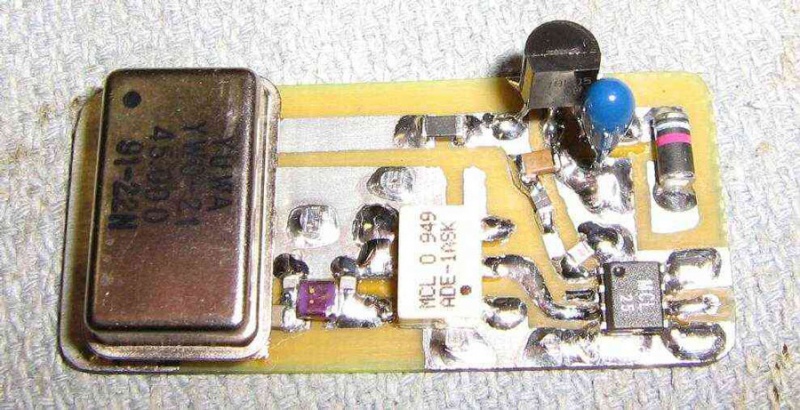 The used mixer was originally made for 600 MHz, but I changed it slightly, and it works great on 800 MHz. (It was modified for 600MHz, but it was modified for 800MHz.)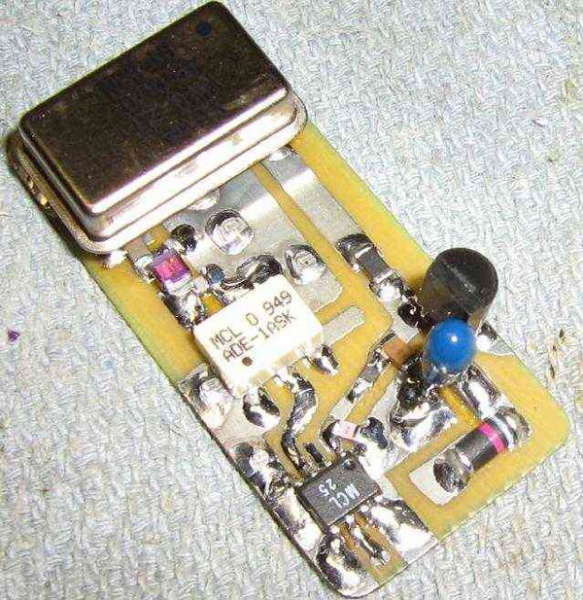 The amplifier does fantastic things with power output. Despite this attracts extra food, it is worth it. (The amplifier makes it fantastic with what it is. Despite it draws additional power supply, it is worth it.)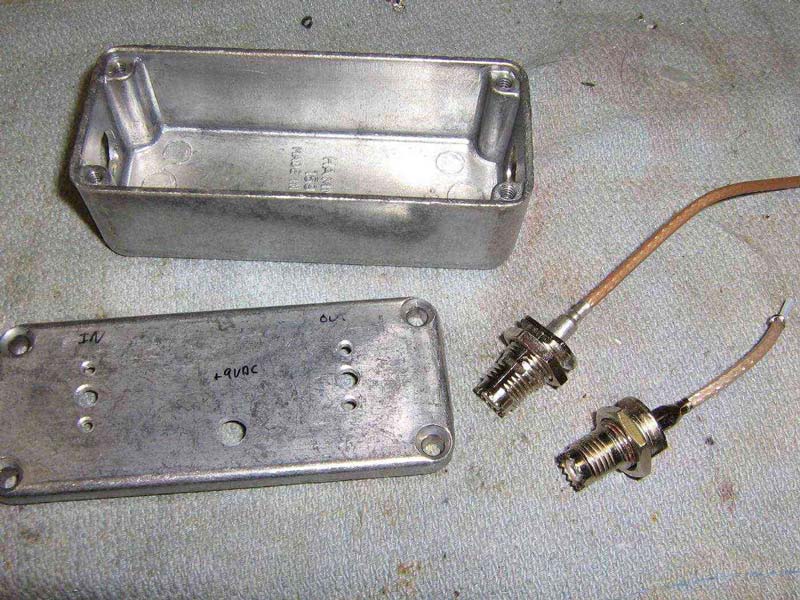 The jammer case was made from an old aluminum window and the UHF connectors I took from my old Motorola phones. (Jammer case was made from old aluminum box and UHF connectors.)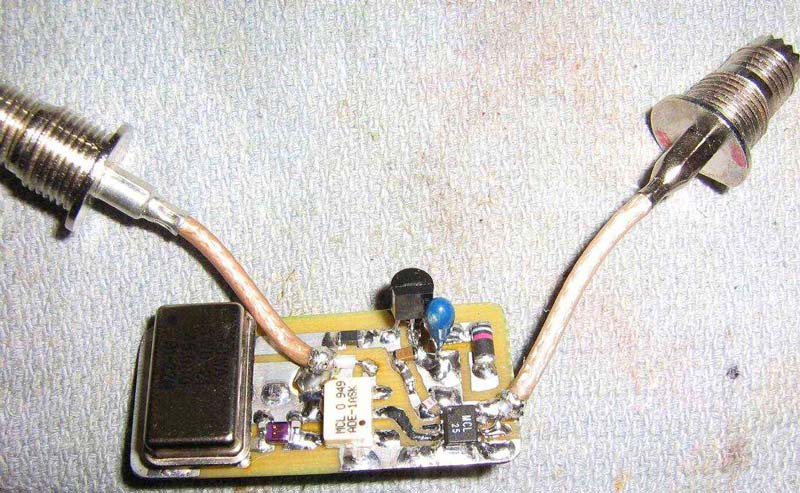 These connectors must be soldered to the mini-circuit to work properly. (Those connectors must be soldered to the mini-circuit to work properly.)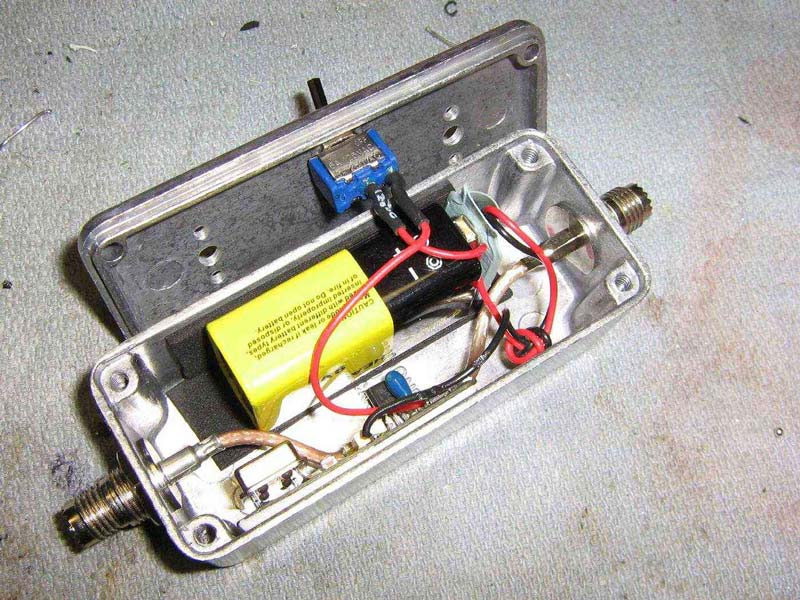 To ensure this little interference, the signal of a nine volt battery with a voltage regulator is enough. I separated it from other electronic components with foam. (It is enough to supply the battery with voltage regulator.)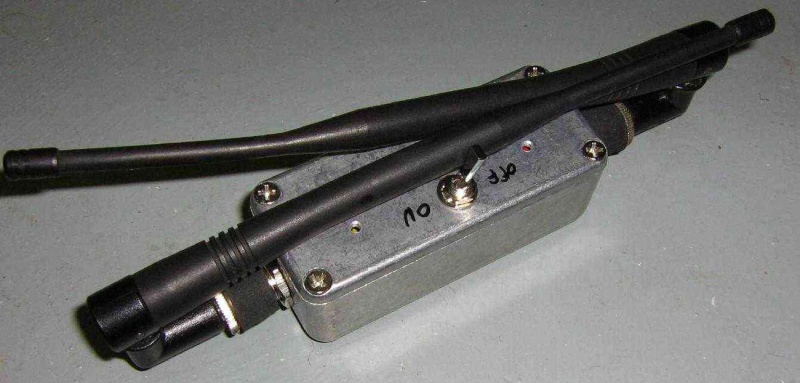 Do not forget to make a power switch for your new creation. Oh, and attach antennas to UHF connectors. (Do not forget to connect with your UHF connectors.)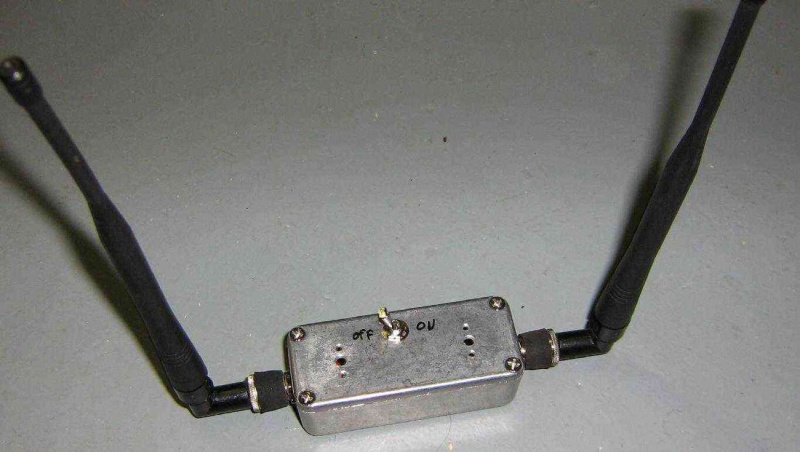 So it is ready! Use it wisely;) (So it is ready! Use it wisely;))
Stub scheme