How to make a laser weapon with your own hands
The practical application of these materials may be illegal. All information of this kind is intended solely for informational purposes; Authors and distributors are not responsible for its illegal use.
Materials are taken from books, magazines, other sources, bought in e-shops, received by exchange. Provided are "AS IS" ("AS IS"); Check the performance of each is not possible. The site
www.shram.kiev.ua
works, rather, as a paid search system for interesting materials.
There are no materials on sale that contain warnings about the prohibition of its distribution (paid or free of charge). If you notice a copyright infringement (the sale of the material, for free distribution and sale of which its author did not authorize) - report, the material will be removed.
What you need to do a laser ...
To do this, you need a 3.6V power supply, an old glue gun, an electrical tape (always blue), a switch, several wires, two 1 Ohm resistors, and two capacitors.
Old DVD drive, more precisely its optical part.
A soldering iron in hand, a physics textbook for grade 9 and proceed ...

That's what happened ...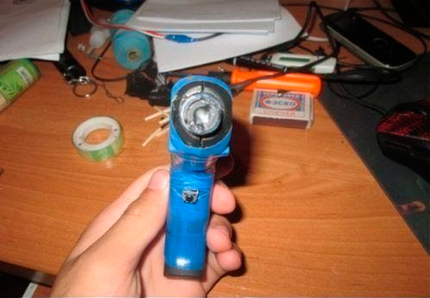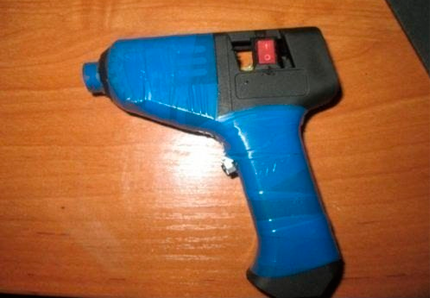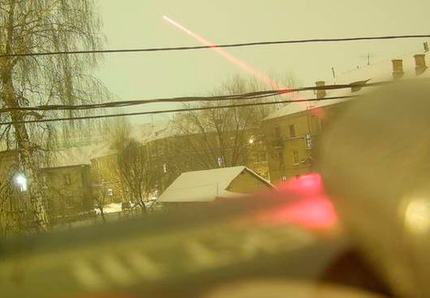 Combat characteristics and methods of application:
- sets the match on fire
- you can kindle dry grass
- for 3 minutes the coal begins to smoke from under the fire
- you can shovel balls at a distance to the children who do not behave themselves
- if you fill the ball with hydrogen and burst - double pleasure
- You can hunt for ducks (call, shine in your eyes and go to show the way to the blind duck)
- You can give signals to aliens (it is forbidden to send to a UFO pilot)
- You can send signals to save you in the taiga
-

do not direct this device to people or aircraft.