How to make a laser gun with their hands
Practical application of these materials, may be illegal. All information of this kind is intended for informational purposes only; authors and distributors are not liable for its wrongful use.
Materials taken from books, magazines and other sources, purchased in e-shops, were obtained for the exchange. Are provided "AS IS" ( "AS IS"); check availability of each is not possible. Website
www.shram.kiev.ua
works more as a paid search engine for interesting materials.
On sale there are no materials that contain warnings to ban its distribution (paid or free). If you notice a violation of copyright (sale of material for free distribution and sale of which the author did not give permission) - tell, the material will be removed.
What you need to do laser ...
This requires a power supply of 3.6 volts, the old glue gun, electrical tape (required blue), switch a few wires, two resistors 1 Omu, 2 condenser.
Old DVD drive, or rather its optical part.
The soldering iron in hand, physics textbook for Grade 9 and proceed ...

That's what happened ...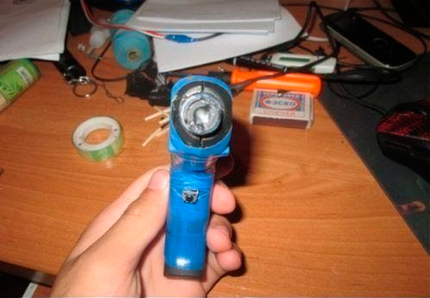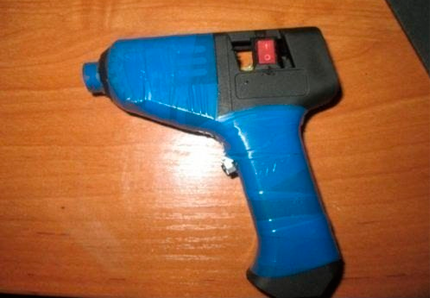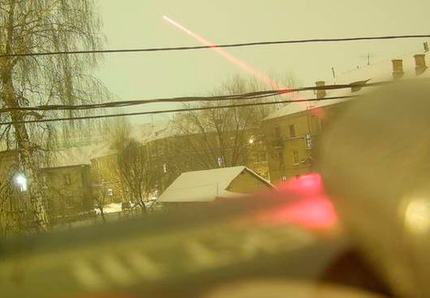 Martial features and applications:
- Sets fire to a match at the moment
- Can ignite dry grass
- 3 minutes begins dymet ember from a fire
- It is possible to burst balls from a distance plohoveduschim children themselves
- If you fill the balloon with hydrogen and burst - double pleasure
- You can ohotititsya ducks (Calling, the light in his eyes and go to show the way a blind duck)
- You can give signals to aliens (not allowed to direct a UFO pilot)
- You can give signals that you have saved in the taiga
-

Do not direct the device at people and planes.