MIT Guide to Opening Locks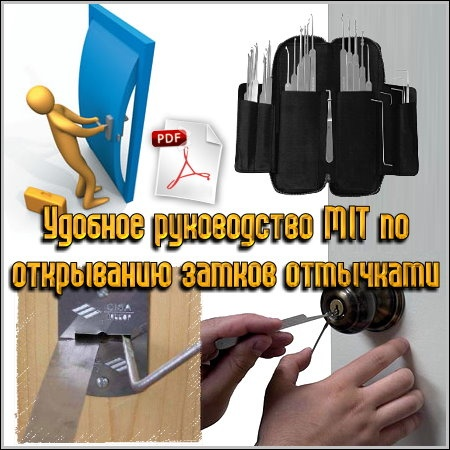 The theory of opening locks by the master key is the theory of the correct use of mechanical defects.
There are several basic concepts and definitions, but the bulk of the material consists of methods for opening locks with certain defects or characteristics.
The construction of this guide reflects this structure. The first few chapters offer vocabulary and basic information about locks and the opening of locks.
Practical use of certain materials posted on this site may be illegal. All information of this kind is intended solely for informational purposes; The authors and distributors are not responsible for its unlawful use.
Materials are taken from books, magazines, other sources, bought in e-shops, obtained by exchange. Provided "AS IS" ("AS IS"); check the performance of each is not possible. The site
www.shram.kiev.ua
works, rather, as a paid search engine for interesting materials.
There are no materials on the market that contain warnings to prohibit its distribution (paid or free). If you have noticed a violation of copyright (the sale of the material, for the free distribution and sale of which its author did not give permission) - inform, the material will be removed.