Windows SHELL for TESTMEM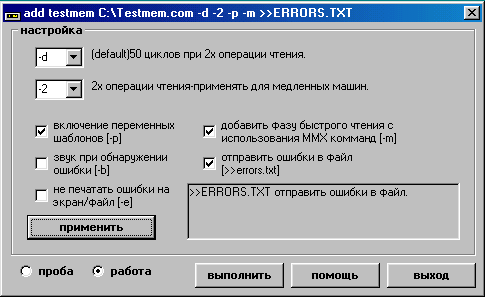 The TESTMEM program itself is not mine. But when I checked the memory, I got tired of going to DOS, excluding himem.sys, registering testmem.com, then turning on himem.sys and all this via NC / VC.
So I decided to automate it right away from Windows to Windows. This ADDTESTMEM was born.
And this is already written by the true author of testmem .
May he forgive me for the fact that I indirectly got into his wonderful program.
download ADDTESTMEM
Win98 requires the VB
msvbvm60.dll
library