How to open a padlock without a key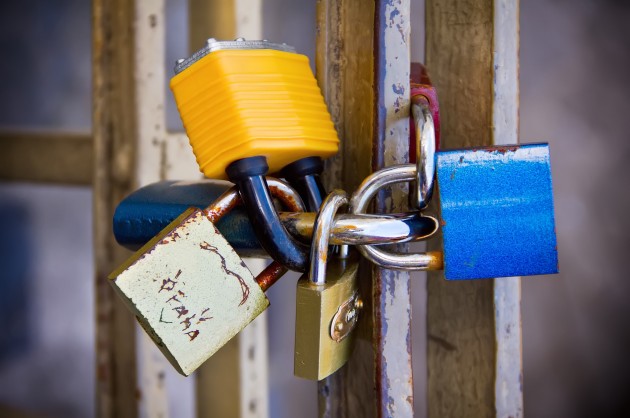 Padlock, removable lock - a lock, the independent design of which allows you to completely separate it from the fixation elements (eyelets on the door leaf and door frame, bicycle frame and fixed support ...). Has a many times greater field of application than stationary door locks and therefore a greater number of modifications of the case and the bow.
If you have lost the keys to the lock, then try to use one of the methods suggested in the article for his autopsy. In most cases, they really work.
Suspended (hanging, granary) castles appeared several thousand years ago and are actively used today. Today they can be found most often at the gates of garages, in cottages, farm buildings, warehouses and so on. Such locks successfully combine simplicity, ease of use and reliability. If the lock of the lock is made of good steel, then cutting or knocking it down can be quite difficult. However, there are simple ways to open almost any padlock without a key, which we want to share with you in this article.
How to open a padlock using two wrenches
How to open a Chinese padlock in a couple of seconds
Lock pick from aluminum can
To open the lock in this way, you will need an empty can of beer or cola. From it it is easy to cut and form a special form of trefoil, the middle tongue of which is the opening of the castle.
Pick-pin from aluminum can (method 2)
Lock pins and clips
This is the most famous and, one might say, classic method of hacking a castle. We have seen many times in the cinema how an attacker gets a paper clip and starts to poke hard at the keyhole. This video shows how this is actually done. And here is another version of this method, which uses the clamp from the cap for the handle and the hair clip.
Knock-off knife
The third video demonstrates an absolutely simple way of opening small locks with a knife. Obviously, this method does not always work, but it's worth trying. Especially when it comes to Chinese products used on bags and suitcases.
The practical application of some of the materials posted on this site may be illegal. All information of this kind is intended solely for informational purposes; authors and distributors are not responsible for its illegal use.
The materials are taken from books, magazines, other sources, bought in e-shops, received by exchange. Provided are "AS IS" ("AS IS"); check the performance of each is not possible. The site
www.shram.kiev.ua
works, rather, as a paid search engine for interesting materials.
On the sale there are no materials containing warnings about the prohibition of its distribution (paid or free of charge). If you notice copyright infringement (the sale of the material, for free distribution and sale of which its author did not give permission) - report, the material will be removed.