Telephone base 09 of Kiev and Kiev region
Search for phone numbers on base 09. Help 09, telephone directory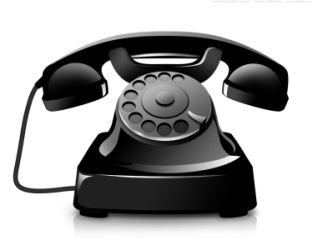 The base of telephone numbers contains more than 2 million subscribers, in the city of Kiev and the region, including telephone numbers of legal entities.
The database does not pretend to full reliability of the information. The resource is created to facilitate the search for people close to you and necessary services.
Reference 09 is informative. In developed countries, such a directory is in every telephone booth and is accessible to all.
Set
Universal phone directory for smartphones and PDAs running Microsoft Windows Mobile 2003 and Microsoft Windows Mobile 5
Directories
Dneprop
Donetsk
Khmelnitsky region. (including Khmelnytsky)
Kharkiv
Kherson
Kyiv region
Kirovograd region. (including Kirovohrad)
Krivoy Rog
Lviv
Nikopol
Odessa
Poltava
Smooth
Ternopil region (including Ternopil)
Zaporozhye
(if you do not have the city you need, you can download the database you need from the Internet by going to the menu in "About the program" and clicking on the link to the program's website)
Vozosti and functional of the Base 09
Storehouse 09 contains the newest databases of Private Phones in Kyiv.
Private phones of the Kiev region.
Telephones of organizations in Kiev and the Kiev region.
The registration data of private vehicles in Kiev and the Kiev region.
Registration data of official vehicles in Kiev and Kiev region.
The most advanced search: You can use almost any combination of search criteria.
The presence of substitutions ("*" replaces any number of characters; "?" Replaces any one character).
The "register" of letters does not matter.
Only we can sort the received data by any of the columns, either in ascending or descending order.
It is possible to "jump" immediately to 100+ lines ahead, without wasting time on paging through 20 lines forward / backward.
The practical application of some of the materials posted on this site may be illegal. All information of this kind is intended solely for informational purposes; authors and distributors are not responsible for its illegal use.
The materials are taken from books, magazines, other sources, bought in e-shops, received by exchange. Provided are "AS IS" ("AS IS"); check the performance of each is not possible. The site
www.shram.kiev.ua
works, rather, as a paid search engine for interesting materials.
On the sale there are no materials containing warnings about the prohibition of its distribution (paid or free of charge). If you notice copyright infringement (the sale of the material, for free distribution and sale of which its author did not give permission) - report, the material will be removed.
Base 09 is prohibited for distribution, but you can always find it here: http://www.ex.ua/79370