ebay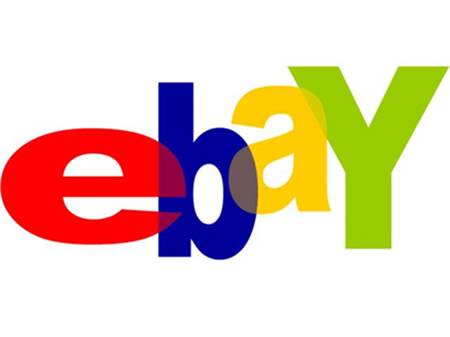 ---
---
How to make friends with the monster eBay
If you can buy on eBay without intermediaries and use this combination:



then all the mini-knowledge will be useless for you.

So, under habrakat simple instruction for all interested in topics: how to turn eBay from gossip and fears into effective shopping, quickly; the post has nothing to do with the arrival of eBay in Russia, what will happen today, if I'm not mistaken.

You should start with a card, yes, a simple plastic card

or

Classic, Gold, Platinum and even Electron in special cases, but if your card is not international, then just in case, check with the bank if it is suitable for online payments and does international currency transactions support? This is when you put rubles on a card, and you can pay in dollars, pounds, euros, eNah, whatever, your money is converted at an internal rate of Visa / MC, which is often more profitable than the rate of the Central Bank, which becomes a double advantage, namely: it is necessary to change the currency + it is a bit more profitable.


a very interesting and web-based payment service, most foreign websites are friends with him, but we are going to buy eBay, which accepts PayPal - first of all, and here we are very lucky, since it is 5 minutes to screw your card to PayPal, lucky for those whose card from Sberbank with the Mobile Bank service * (do not confuse with the client-bank, it will not be needed). I can't say anything about cards opened in other banks, there is no experience, and rumors are such rumors ...

A couple of steps to meet the American dream, an example with Visa Classic from Sberbank:
When you sign up for PayPal, for quick and easy payments with eBay, you need to attach a card to your PayPal account, namely: under your name in the account you will have the status: Unchecked , you need to turn it into Verified by clicking on it, PayPal will show you the scheme , for checking it will remove $ 1.95 from your card and send a magic code, you can agree, since the money will be returned to you in a couple of days, exactly $ 1.95, but when they withdraw, they will attach a code to the operation name that will be included in the sms message from Mobile Bank This is a service from a bank that writes along with the name of the addressee, the address and number of the transfer, the amount in rubles, the balance on the card, something else, here in the name of the transfer there will be a treasured, four-digit code. (if sms / email do not come to you at all, you can call the bank by phone and retrieve the information, breaking the code word of the telco operators)

Enter the code on the PayPal website and your status becomes Verified , what does it mean?
So this is that your card is now directly linked to PayPal, your cash transactions will be carried out directly with the card, with a minimum commission and without further confirmation, i.e. quickly and openly for you, PayPal will record everything that happens with its participation, you can pay for purchases and delivery from the US in a couple of minutes. After you confirm the card with PayPal, you don't even have to leave eBay when you confirm payment, everything is automated: get sms save time and money.
By the way, about savings, omitting theses: cool, fashionable, modern; perhaps simply, give an example of your shopping:


Movado watches for my beloved, in Europe $ 390 at Msk $ 590 in my city isn't at all, bought for $ 243 (including delivery)
The Belkin laminated leather case was purchased in the UK along with shipping for 757r., New; in the cheapest place in Russia - digital.ru, it is 990 rubles. no delivery and no stock, but like everywhere else.
Apple In-Ear Headphones, were purchased in the UK for $ 60.22, new, along with shipping; in Russia, new, 4-5 tons.; there, by the way, is still there.

Pondering over: saved up to 50% of the cost in Russia (including delivery), received: profit, pleasure from a simple and reliable process.

Finally, I would like to highlight a couple of important nuances: make sure that the shipment of goods is round-the-world (Worldwide) or taking into account Europe, in case the seller does not send the necessary goods to Russia, you will have to contact an intermediary company, it's just as easy via the Internet, he will accept the package in the USA (for example) and send it to you here, for a reasonable fee.
And one more thing: before buying something in the USA, check out the British eBay platform , shipping from England is much cheaper.




---
How to buy goods on ebay

The Ebay topic in connection with its Russification becomes very relevant, so I decided to share with the habrasoobschestvom several tips from the area of ​​how to buy goods on Ebay, so as not to run into scammers and make the right purchase. Most of this is based on personal experience.

Part one. Intelligence service


1. Before buying a product, it is worth looking at how much this or similar product costs in large US stores. I recommend following these sites: Bestbuy , Frys , Costco , Target , Macys , Amazon , Google Products , Pricegrabber , Bizrate
2. See how much similar goods were sold on Ebay. To do this, you need to go to Advanced Search (advanced search) and select the Completed listings option.
These two points will allow you to determine the price and not overpay for the goods.


Part two. Investigation


1. Read from cover to cover the description of the lot. Read it? Read again , but carefully.
2. If the product has some kind of defect, then the sellers either write, see the status in the photos, or clog the description with a bunch of unnecessary information and hide the truth among them, or omit some details, and some do not write anything in the description. Let's say if the description of the laptop does not indicate its state - then when buying, you can get a new laptop as well as very worn. Similarly, it may be if the description will contain specifications with a small note that the description is taken from the manufacturer's website. And it does not guarantee that in this lot exactly such a configuration. In such cases, Ebay protection will not help you.
3. Be careful with the lots in which the seller writes that he is not an expert. Lots in the descriptions of which it is written something like: "I am not an expert, but mine is a picture of Malevich" obviously should not be bought as Malevich's real work.
4. If you know English and have read the lot without translation, but in the description there are words the meaning of which is not quite clear to you - be sure to find out what the word (or abbreviation) means. A single word can drastically change the meaning of a lot. One of these words is refurbished (sometimes just ref.)
5. Find the following words from Ebay on the lot page: eBay will cover your purchase price plus original shipping . Some sections and products are not covered by this insurance. It is your guarantee that you will not lose your money if something goes wrong.
6. Be extremely vigilant with the goods as is (as it is) and with the goods in the description of which it is indicated that the seller does not accept the goods back. In such cases, you will not be able to return the goods if it is not working or does not match the description.
7. You must be vigilant with the goods in the description of which there is no photo or there is not an actual photo of the lot. And you need to be vigilant with photos that are not uploaded to Ebay, but inserted into the lot description from the seller's website. In this case, after the auction is completed, nothing prevents the seller from changing the photo to another one and sending you the wrong item for which you paid. If the lot is very interesting to you - then before the end of the auction it is better to keep the page entirely - so that you have at least some argument in your favor.


Part Three We study the seller's opponent


1. We look at the seller's rating: The higher the better
2. We look at the percentage of positive reviews: 100% is good, below 98% is better to stay away from this seller.
3. A high rating and a 100% positive feedback do not always directly indicate that you are buying a product from a normal seller and that the product will be of high quality.
4. In the detailed description of the ratings, you can see how much of the seller earned from its rating by selling goods and by buying how many. If your seller with a rating of 1200 had a rating of 1100 for purchases and only 100 for sales, then you should treat this seller as with a rating of 100.
5. We look at how many neutral and negative reviews from the seller and for what period. It is clear that fresh negative reviews do not describe the seller better.
6. You should not put a cross on the seller if he has a few negative reviews. Sometimes there are simply irresponsible buyers who, because of a conflict with the seller, put a negative on him, sometimes sellers get negative because of the package that was delayed on the way. On the site toolhaus.org, you can filter out the positive reviews and see what negative reviews were received by the seller.
7. Look at the lots sold by this seller - if yesterday the seller sold beads for $ 2, and today diamond rings for $ 500 (real case), then you need to be on your guard. Fraudsters often do this - sell a cheap product for a couple of months in order to quickly raise the rating, and then with a rating of more than 1000 they start selling expensive goods that they never had.
8. We look at where the product is located (in the product description) and where the seller is located (user information). Ideally, the seller should live in the same country where the goods are sent from. With some caution is to apply to lots where the seller lives for example in Romania, and the lot is sent from China.
9. I think and say it is not necessary that you do not buy goods from the seller who does not accept paypal. If the seller does not accept paypal and asks to pay by other methods, then you should stay away from such a seller. Although I had positive cases when I paid the seller with other methods, but after a deep analysis of the seller.
10. If you have any questions about the lot, it is better to ask them before the end of the auction. Many sellers write that they ship goods all over the world (worldwide) - but for some, for some reason, Russia is not part of this concept and it turns out after the end of the auction. If you want the goods to be sent to Russia, it is worthwhile to clarify in advance whether the seller sends to Russia and how much the delivery will cost. It is also worth considering that some sellers send goods only to the confirmed address of the paper, and if you do not have a paper and you have asked someone to pay you for the lot, then it may well be that the lot goes to its address.


Part Four Different


1. Millions of people visit Ebay every day to search for a product. If you find any product on which no one has made a bet - do not think that you are so lucky and can buy this rarity cheaper. It may well be that with this product something is wrong and nobody needs it - then do you need it?
2. In the advanced search, in the menu "Only show items:" choose Worldwide - then you will see in the search not only products on the site Ebay.com but foreign Ebays.
3. Use sniper services - it will save you time and money.
4. Do not forget to submit a review after completion of the transaction. If problems with English - then you can use the Ebay Feedback Generator om

Of course, these tips are not a panacea for unsuccessful purchases, but I hope my advice will help you avoid some of the inconvenience associated with buying on Ebay.


UPD 1. Link to a podcast with a similar theme - there is more disclosed the process of buying on Ebay.

UPD 2. Since many people do not know what an auction sniper is, in a nutshell I'll tell you what he is. The meaning of a sniper is to break the psychological principle of a person to be a winner. If you make a bid in the amount of your maximum, and your competitor, having also made his maximum bid, will see that his bet is still lower than yours, he may reconsider his priorities and will be ready to buy goods for a higher price. Also, a large number of bets can attract other buyers (psychologically, it seems to many that the more bets on a product, the more valuable the product is and it is worth buying). In addition, many sellers exhibit their products with a low initial price. If a product is expensive, it can attract lovers to buy something worthless, but it can also scare off wealthy buyers who do not always understand why this product is so cheap, while its market price is several times higher. And the more the rates and the more the price - the more wealthy buyers fly into the goods. A sniper makes your maximum bid for a few seconds before the end of the auction - without giving your opponent time to counter the bid.
Recently participated in the auction, where the product was 4 bids, and the lot cost $ 23. I naively put $ 450 in a sniper and was already quietly happy about my future purchase, but my dreams broke on the rocks of reality when in a few seconds the opponents snipers started and the lot went for $ 1600 with 26 bets.