V-Tech box Fuel economy and power increase
If you bought a new car and are afraid of losing the warranty, then powerbox is a reasonable alternative for chip tuning. Our state-of-the-art, digital power boxes are outdoor appliances that are attached to the machine using factory ports and are easy to install and remove. They act in a similar way as chip tuning - but without modifications in the car. They are easy to remove before going to service, and after those. inspection can be reconnected.
Additionally, if you want to change in the car, you can choose the option of buying a power box with a change to a free chip tuning after the warranty period. To do this, you only need to return the powerbox.
Powerboxes (power module) is a category of devices whose idea is based on modifications of control signals and signals from sensors from the engine computer (ECU). The devices are designed so that the effects of their actions are as close as possible to the effects of chip tuning. Such modifications are sometimes the only possible ones — for example, when the machine's computer is disposable, impossible to reprogram, or when the engine is parametrically controlled by simple logical formulas and not by a microcontroller.


digital solutions that allow you to adjust the operation of the diesel engine by 20% -25% in the speed range. Fits most diesel engines with common rail injectors, with VP pumps and pump injectors - also for Toyota D-4D.


special module that reduces fuel consumption (up to 12%), while at the same time a slight increase in power and torque (up to 10%).
We are also preparing to introduce new solutions for cars without a compressor, connected via the ECU diagnostic port.
TDi Box - module for TDi
What is a diesel box?
Vtech Tuning Digital Modules serve to increase the power of diesel engines (TDI, HDI, CDI, TDCI, JTD, CDI, etc.). The Power Box offer covers almost all available diesel engines on the market. Upon request, you can check which type of box is suitable for your vehicle. Technical solutions are fully developed by Vtech - they are constantly updated and improved. The author's digital technology used in the boxes is patented by the Patent Office of the Republic of Poland.
When should boxing be used?
Boxing is used in a situation where the owner of the car is afraid of losing the guarantee for the car or for the possibility of reusing tuning for an even newer car. Since factory plugs are mounted in the box, you can simply remove it before going to a car service. You can also do when selling a car.
What effects should be expected?
The effects of using Vtech digital modules are as close as possible to chip tuning. The engine modified by the box may not reduce fuel consumption; in most cases, fuel consumption depends largely on the driving style. Possible increase in power by 15-20% and torque up to 25%. In addition, we offer boxes for cars that, in principle, are not amenable to chip tuning, for example, Toyota D-4D.
Principle of operation
Boxing (power module) is a type of electronic device mounted on the control line and measuring the status of the pump in diesel engines. The built-in microprocessor in the module determines the size of the significant load demand and increases the fuel supply by sending signals to CAN-Bus (broadband device controlling the engine - VP44PSG5) or directly (TDI PD, V30, Denso-VP, VP44PSG16, some Common Rail) or indirectly ( Common-Rail, VP37) pump control. A second increase in the crush slightly changes the inflation pressure, raising it by 0.1-0.15 bar. Using the action of reducing the TDi engine, the crush increases slightly above the number that results from the increase in pressure. In models with direct injection control, the fuel injection angle is also regulated (depending on speed and load).
V-tech digital technology: ADPS
These digital modules are created using the ADPS technology developed by us - the "Advanced Digital Processing System" - an advanced digital process means that none of the modules change their parameters over time and under the influence of temperature. They are also not subject to aging and operate the engine without interference. Ten thousand times per second, the micronometer of the module calculates a new control method, adapting it to your needs, while protecting the engine before wear and excessive voltage. Our solutions are the only ones that use technology that guarantees safety and excellent results.
Boxes sold in Germany and other European countries are better than yours?
Very often, those boxes are ours - V-tech sells its boxes under its brand, and provides the technology to other large manufacturers. In Poland, we offer exactly the same quality solutions that our foreign partners buy from us.
EcoBox - Ecobox - fuel economy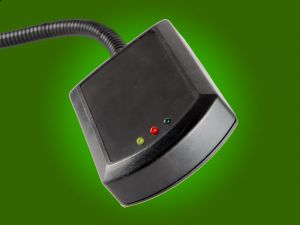 V-tech is not only tuning and racing cars - the news in our offer is a module for the Ecobox diesel engine. Thanks to it, you can simultaneously reduce fuel consumption and get a little extra power on the engine. Your car will be more ecological. Eco-boxes for the common rail engine allow you to take care of your own pocket and the environment due to reduced consumption, i.e. fuel economy. Ecoboxes are specially programmed for specific groups of engines. Preparation of their program is done at our car stands. Using information on factory maps of fuel supply pressure, Ecobox modifies them in such a way as to adjust the engine operating mode and reduce fuel combustion. The main customers of our devices of this type are German taxi networks and companies with car parks. However, in Poland, a large group of customers are individual customers who want to reduce fuel consumption while improving engine performance. If you want to reduce fuel consumption by about 12% and improve engine performance by about 10% of power and torque - this is a product for you and your car
Ecobox is connected to the common rail fuel supply panel. Compares the current values ​​of the injection strip pressure sensor with the factory card from the ECU driver. A copy of the original ECU card is recorded in Ecobox. Therefore, Ecobox works better with the engine for which it is best prepared.
Ecobox slightly increases the fuel supply pressure in the mode of aggravating action of the engine, reduces it when the car moves at a constant speed. In places where the factory characteristic of the fuel pressure is uneven, the box corrects it.
During a quiet ride, the engine runs quieter and calmer. But if you want to overtake or simply add gas - the Ecobox gives additional strength and corrects the maneuverability and power of the machine - it seems that an additional "overboost" would turn on.
The solution at first glance is very simple. But it is required to place in Ecobox original maps of fuel pressure for this type of engine as well as a fast processor for the analysis of these maps and data from the tape pressure sensor. Using the exact data and characteristics of your car, the fitted Ecobox can be very effective.
What to expect

Increases in engine power and torque - up to 10%
Sustainable fuel economy - up to 12%
Improving acceleration smoothness and reducing acceleration time
Quieter engine operation at low revs and light load
Ecobox cannot be used simultaneously with other boxes for common rail (regardless of manufacturer). Should not be used after chip tuning. Used only for factory cars.
Ecobox is designed for a given engine or group of engines, but this does not mean that it cannot work with other engines than with those that it was configured to work with. It's just that his work may not bring satisfactory results than when you plug it into the machine for which it was intended.
V-tech also offers solutions with car parks - whereas in the case of a change in the fleet to other modules, you can reprogram and adjust to new cars.
There is the possibility of reprogramming the Ecobox and fitting it to a different model of the car (for example, when you sell a car and buy a new one).