Click and Go - masking external links with / click?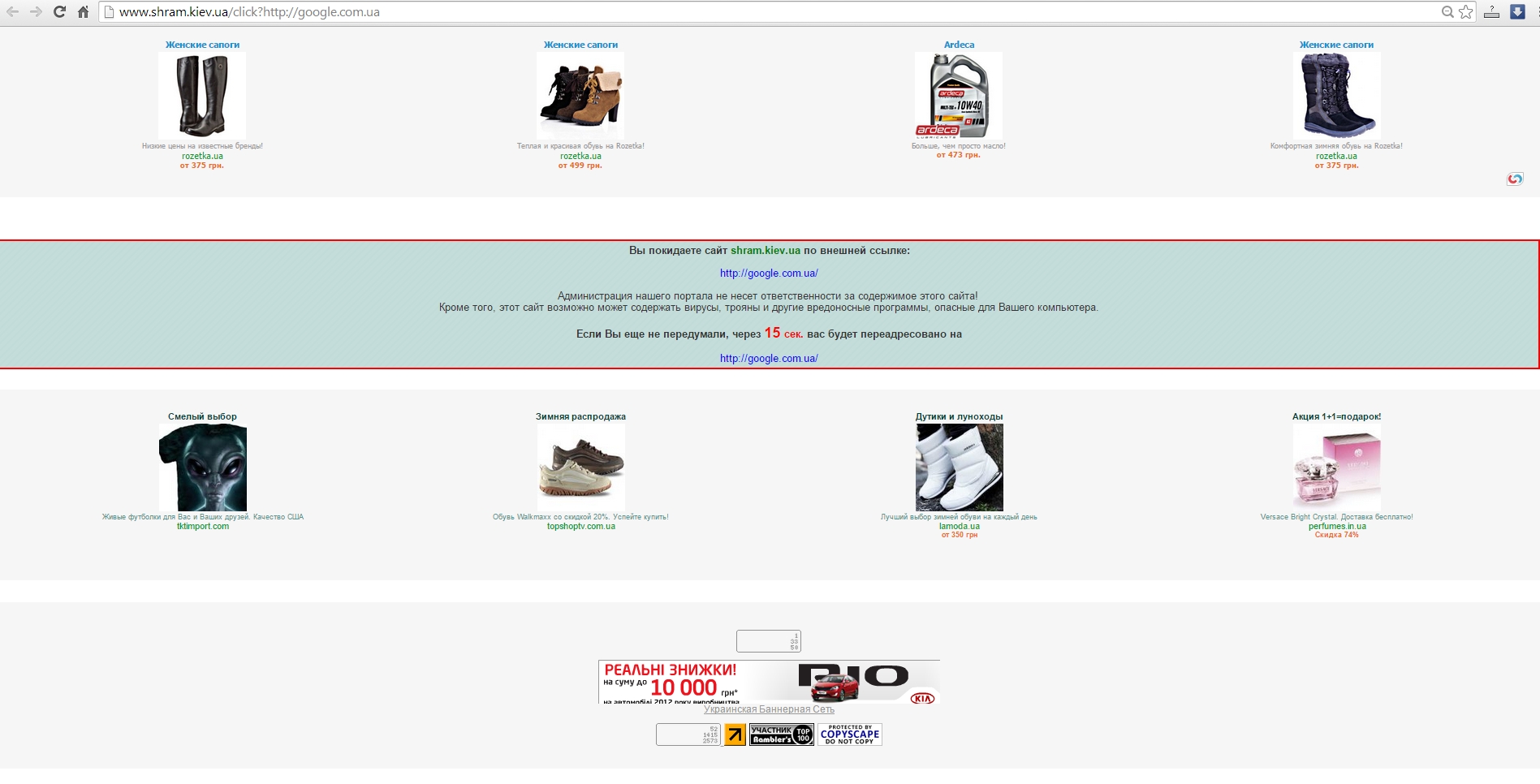 Using a simple script Redirect to external links via / click? You can "hide" unwanted links with smart, hidden, links to external sites. Most often, the webmaster, in order to reduce the number of external links or hide unwanted external links, tries to hide them in color or in font. It is not necessary to do this, just simply send them through / click? and hide these external links from search engines from being indexed by search engines.
What can Click and Go
Option with sump - User, when clicking on an external link, redirect to a "sump" with advertising and a stopwatch (viewing an advertisement according to the set timer) [ example ].
Option without a sump - User, when clicking on an external link, proceeds without delay (for friendly external resources - without viewing advertising) [ example ].
The possibility of fixing the transition with http headers in mySql database.
How to use Click and Go
1) Copy go.php and go2.php to the root of the site (you can go to another place, you need to edit htaccess).
2) Copy to the root of the .htaccess site or if you have one, just copy the code from the file.
3) Use <A href="/click?http://www.site.com"> link </a>
Click and Go Script (masking external links)

Masking external links
With and without sediment bowl
Php ability to commit to the base
Setting the ad timer
Fully versatile
Easy to set up
Made by a competent programmer
Flexible design

CONTACT FOR
SCRIPT ORDER

Cost: $ 1



Personal certificate Webmoney since 2007
Contact Form || Question by WM-mail || ICQ: 33443989 || Skype: shram.kiev.ua || Business level [BL]: