Magnetic Balls Neocube NeoCube - Puzzle Design
Neocube (Neocube) - This is a cube consisting of 216 strongly magnetized NdFeB alloy balls, 5 mm in diameter.
Surprisingly addictive thing. 216 magnetic balls can turn in the hands of craftsmen in an incredible number of different shapes. And this is not as easy as it seems. In addition to the development of fine motor skills and calm the nervous system, it is of heightened interest and requests to "give it a try" from others. And a couple of lovers can even organize mini-assembly championships for speed. Entrepreneurial - we arrange a tote! Fun can argue over racing with Formula One in office conditions. For hi-tech fashionistas, a neocube can turn into a necklace or bracelet, and 2 balls are able to hold each other through the earlobe, turning into an entertaining earring.
Magnetic balls are made of an alloy of neodymium-ferrum-boron with a nickel-resistant coating that protects against scratches. Neodymium is a rare-earth metal, and in its physical properties it is such that it retains its magnetic properties for a long time. The manufacturer gives a warranty on magnets - 50 years!
A modern analogue of the Rubik's cube, consisting of SEPARATE magnetic balls, which, thanks to their magnetic field, are firmly fastened to each other in any sequence you define! In other words, from the initial cube after short trainings you can perform ANY geometric shape - a triangle, a tetrahedron, a sphere, models of molecules of various chemical elements and much, much more !!! And, of course, any patterns or images you have invented!
Thanks to this unique device you pass the time with interest and benefit. Ask: "what can be useful here?" We answer - during your exercises with the NeoKub, fine motor skills of your fingers and hands improve, the imagination and engineering abilities of your brain develop. You are in the process of creative thinking - just what we lack in the modern world! In addition, this fascinating designer will help you to cope with your anxiety, calm your nerves in moments of tense waiting for an important meeting, before a date, an exam ...
In addition, the NeoCube can be used as a modern and elegant decoration - it is now so easy to make a chain or bracelet out of it that is convenient for you in length and width. The balls have enough magnetic power to withstand even this test!
Characteristics of Neokuba:
| | |
| --- | --- |
| Ball diameter: | 5mm. Tolerance + - 0.02mm. |
| Magnetization: | N38 |
| Clutch: | 400g |
| Coating: | Extra strong, 3 or 4 layers. Ni-Cu-Ni is the usual neocube. Ni-Cu-Ni-color - for colored neokubov; |
| Coating thickness: | Coating thickness: 18µm for each layer. |
| Weight: | 0.86 gr. (1 ball) |
| Material: | NdFeB |
What is included?
Neocube itself;
Additional 6 balls;
Storage Case
FAQ
PS Carefully use the neocube near devices that are sensitive to a magnetic field, it may harm them.
Advantages of neokuba:
Neocube relieves stress
Neocube allows you to escape after a hard day or during a break (instead of a cigarette)
Neocube develops spatial thinking
Neocube develops micro-motility of fingers and hand in general
Neocube attracts the attention of others
The disadvantages of neokuba:
Like any magnet, these balls will help to demagnetize your magnetic card (credit card), invalidate the mechanical clock, leave spots on the CRT monitor. Be careful!
Dealing with them is not as easy as shown in the video. A snap comes in a couple of days
Most often for a long time distracts from work
Balls are demagnetized when boiling, checked
Basics of Neokuba
Advanced use of Neokuba
Photo figures Neokuba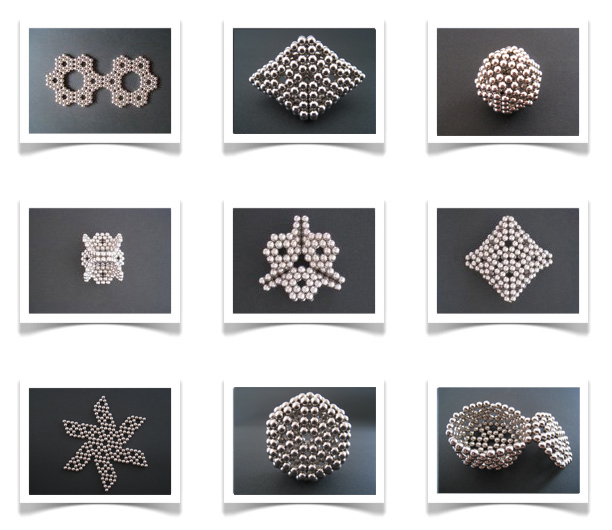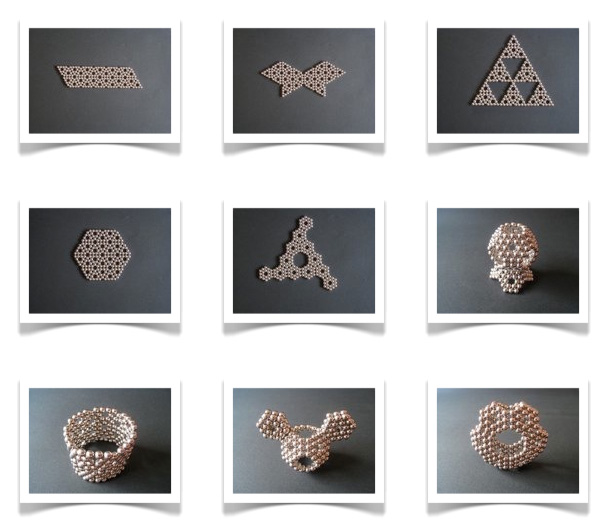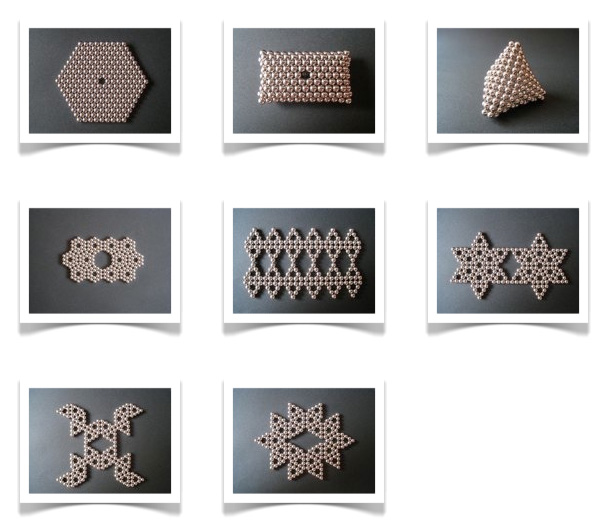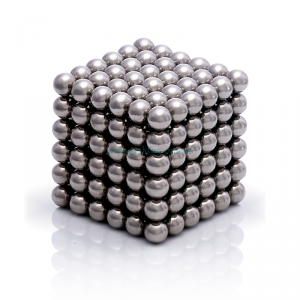 Neocube (neokub) - Cube of magnetic balls (5mm)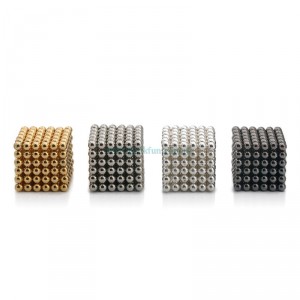 Neocube (neokub) - all colors: gold, normal, silver, black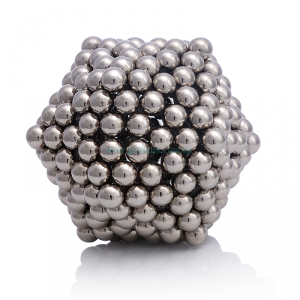 Neocube (neokub) - Cube of magnetic balls.
Simplest figure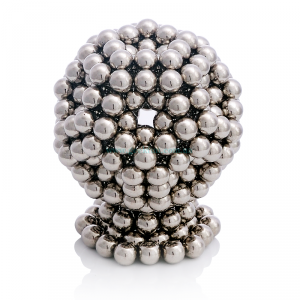 Neocube (neokub) - Cube of magnetic balls.
Simplest figure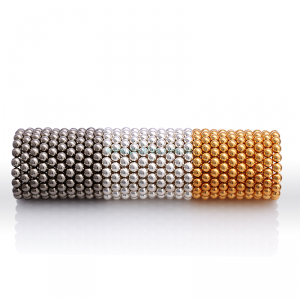 Neocube (neokub) - different colors.
Chrome - Silver - Gold