How to get a direct link from Yandex?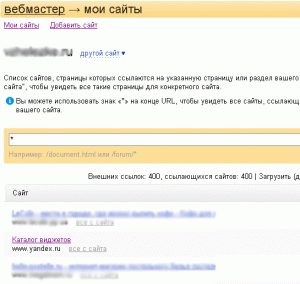 Do you want this? The instruction is next.
Recently noticed in the beks of one of his site www.yandex.ru !!! I thought - it seemed ... But no ... Once upon a time I added a widget to Yandex for my site. And here is Yandex in the beks!
How to achieve this?
We go in the developer's widget . Do not be frightened by what is written there - anyone can create the simplest widget. Authorize on Yandex and click on the link "Create a widget"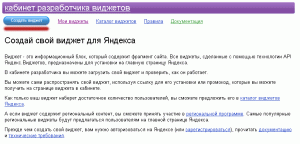 Then, in the left column (Designers) select "RSS-widget", and then everything, I think, is understandable. Here's what I did: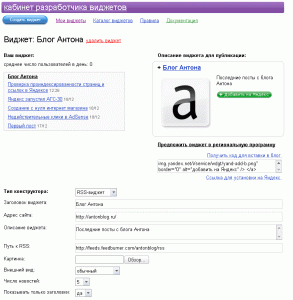 Now you can add my widget to your Yandex homepage:
How can I get a link from Yandex?
To do this, it is necessary that your widget be added to the Yandex widget directory. To do this, you need to advertise it on your website, so that at least 150 of your users add it to your Yandex home page (I'm more inclined to think that this is counted as rss subscribers - how many different users a day request a widget). Or, if you have a regional site - then you can offer your widget to a regional program (where users are not counted). In any case, if you do not have high-quality content on the site, then your widget will not go to the directory.