How to speed up site indexing - 18 effective free methods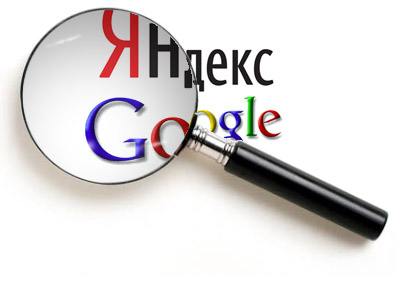 How to speed up the indexing of the site - this question can often be found on the forums of webmasters. From indexing very much depends: the position of the site in search engines, the number of visitors from them, the popularity of the resource, and, ultimately, the profit from the site. I gathered the methods that I tried with the promotion of sites and which are really effective for improving and speeding up indexing of a site by search engines.
On the basis of all the methods can be divided into two categories - internal optimization of the site and work with external factors. For financial costs - free and paid ways.
How to speed up site indexing - free ways
1. Create a site map for Google (sitemap) in xml format. To create html and xml maps for your site, use the online generator XML -Sitemaps.com , which processes up to 500 pages for free. After generation, save the sitemap in the root of your site in xml format. In order to feed the xml-map to the Google search engine, you need to register an account in Google Webmaster Service , and then in the Sitemap menu add a link to your xml-map of yours_site / sitemap.xml. After registering in this service, you can configure the Russian language interface. According to my observations, after adding a sitemap to Google, the robot of this search engine begins to look more often at your site and better to index it. In addition, Google's webmaster service offers many useful options.
2. Create an html sitemap in 1 click from the main page, which contains links to all pages of your site. If there are a lot of pages, then split the site map into several pages. Place a link to the site map on all pages.
3. Register in the Yandex Webmaster service and add your site, which will allow you to track the indexing of the pages of the site Yandex, as well as use other useful functions.
4. Registration in directories - if you have not registered the site in the catalogs, I advise you to do so. You can search for directories by typing the query "site directory" in any search engine. This is a very long and time-consuming process. You can buy the program Allsubmitter with directory databases, which greatly facilitates registration in directories. You can order a run through catalogs. You can use special registration services in the directories: 1ps.ru autoreg.ru uhuhu.ru.
5. Organize RSS-broadcast of materials from your site and register your RSS-feed in RSS-directories. This allows you to publish announcements of your materials on other sites. Feedburner.com Feedreader.ru LiveRSS.ru Rssreader.ru Plazoo.com
6. Write an article (or better a few) and publish it in article directories. To find article directories, simply type in the "article catalog" or "add article" in any search engine. In the article, place 2-4 links to the home page of your site or to internal pages.
7. Proper internal linking is very important for speeding up the indexing of the site. All pages should have 2-3 links to the main page. Duplicate the menu. For example, if you have a horizontal menu at the top of the site, then duplicate it at the bottom. Make additional links to the main menu sections on all pages of the site.
Place a list of the most popular materials on the site (for example, in WordPress it is solved by the plug-in Most Popular), as well as a list of the latest entries. At the end of each article, make several references to similar materials. In addition to improving indexing, this will increase the number of pages viewed on your site (if you have Wordpress, then use the Related Articles plugin). Try to refer 1-2 times to other articles of your site in the text of each page.
8. The rule of three clicks. Make navigation on the site so that any page of your site is available no more than 3 clicks from the main one.
9. Try not to make drop-down menus on scripts and flash, this makes it difficult for the search engine to index the site.
10. Add a site to the forms of adding search engines: Add a site to Yandex Add a site to Google Add a site to Rambler Add a site to Aport Add a site to MSN Add a site to Gogo In Mail.ru there is no sense in adding, because the search database is used Yandex.
11. Add a site in the ratings: Add a site in the Rambler Top 100 Add a site to the Rating Mail.ru
12. Add a site to the directories: Add a site to Dmoz - choose the appropriate category, and search for the link "Suggest URL" in the upper right corner. Add a site to the Mail.ru catalog - choose the appropriate category, and at the bottom you look for the link "Add site".
13. Add a site to social bookmarks. A big plus of social bookmarking is that you can add internal pages to the site. Each service needs to register. memori.ru moemesto.ru bobrdobr.ru rumarkz.ru myscoop.ru mister-wong.ru 100zakladok.ru bookmark.searchengines.ru
To facilitate the addition of site pages in social bookmarks, use the services of SEndez.ru , and also set the bookmark adding buttons at the end of each article of your site from the Two button or the Like-so service . This will allow your visitors to add their own articles they like to their social bookmarks. Similar English-language services - AddThis.com and SocialPoster.com . I recommend adding every worthwhile article from your site to social bookmarking services.
14. Write an interesting article on your site, and post it in social news services. Each service needs to register. news2.ru news2.by news2.kz smi2.ru newsgrad.com moikrug.ru newsland.ru vaau.ru electrovesti.com hotru.net livepress.ru bloglenta.ru fano.ru nov.osti.info vkurse.ru yangler.ru
15. Try to avoid .info and .org zones when registering a domain, since it happens that Yandex badly indexes them.
How to speed up indexing of a site - paid variants
16. Buy links to the main or internal pages of your site (depending on what you need to index) on the Sape , Xap or CLX links exchanges (already irrelevant). This is a very effective way. To get the maximum effect, I recommend buying links from sites hosted in Yandex.Catalog (for Yandex) and in Dmoz'e (for Google). The fastest links are indexed from the main pages of sites. The higher the TIC and Google PageRank on the purchased sites, the better. In order to avoid misunderstanding, I recommend manually viewing the sites on which you bought the links.
17. Write an article with links to your site and publish it on stock exchanges of articles Seozavr , Xmest , Liex . Plus this option is that you can quickly find a lot of sites and post an article on them.
18. Write and pay for posting articles on sites of similar subjects. Find sites that are ready to post your articles, you can on specialized forums. Plus this option is, you pay for posting an article once.