14 ridiculously simple ways to increase the number of rassharivaniy your posts (infographics)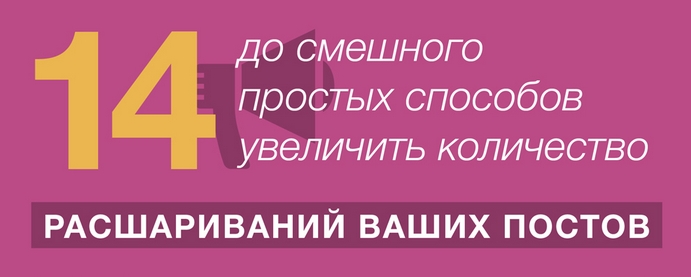 Creating a quality, useful post is only half the battle.
In our age of information noise, even the best content often goes unnoticed.
How to ensure that this does not happen with your materials?
It is necessary to perform some additional actions.
What kind? Read infographics from textterra.