When is it best to do publications on Facebook, Instagram and "VKontakte" (infographic)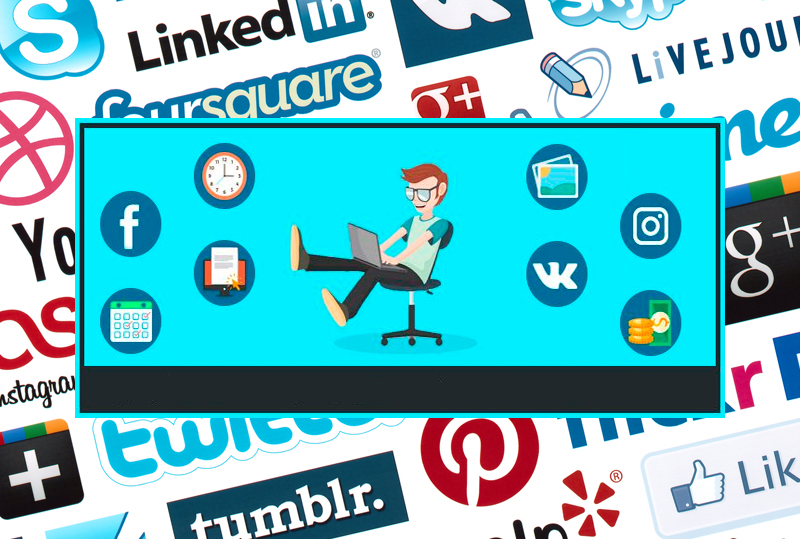 Optimization of the site for social networks (English Social media optimization, SMO) - a set of measures aimed at attracting visitors to the site from social media: blogs, social networks, etc. The appearance of the term SMO is usually associated with the publication of Rohit Bhargava (Rohit Bhargava) , in which the author formulated 5 SMO rules:
Increase link popularity - to make such sites and spread such content, which will be referenced. This includes the creation and maintenance of a separate blog on the materials and topics of the existing site, or even the collection of existing materials on the topic in a user-friendly format.
Simplify the addition of content from the site to social networks , bookmarks, RSS-aggregators, etc.
Involve incoming links (links to the website from third-party resources and blog platforms), encourage those who refer.
Ensure the export and distribution of content . With references to the source. If you have audio and video files, it's worth adding them with descriptions to other specialized sites, this will attract visitors to the site.
Encourage the creation of services that use our content - mashups. In the modern world, where the big turns gaining joint creativity, it is important to be open and allow other users to use the content of their site.
The continuation did not take long to wait - there were 6th, 7th, 8th ... 16th advice from other bloggers. If the first 5 were more technical, then in the other councils, bloggers began to describe the behavior of the person promoting the resource. SMO is one of two methods for optimizing websites, the other is search engine optimization or SEO.
Want to write a post about Trump, but do not know when it's best done to get the maximum audience coverage? The best time for publication in all social networks is different - this conclusion was made by the SMM-expert of the GoldCoach community Andrey Dovgy who during the year analyzing the distribution of users' attention in Instagram , Facebook and VKontakte . Based on his analysis, he created a cheat sheet for SMO-business, which will help to achieve better results in social networks.
So in Facebook "peak hours" come at ten in the morning and eight in the evening, in Instagram it's better not to publish anything from 13 to 17, and in "VKontakte" it's better to keep silence on Mondays. Why is that? It's all in the audience.

Via SMM-expert of the GoldCoach community Andrey Dovgy