Abbreviations and abbreviations like LOL, ASAP and others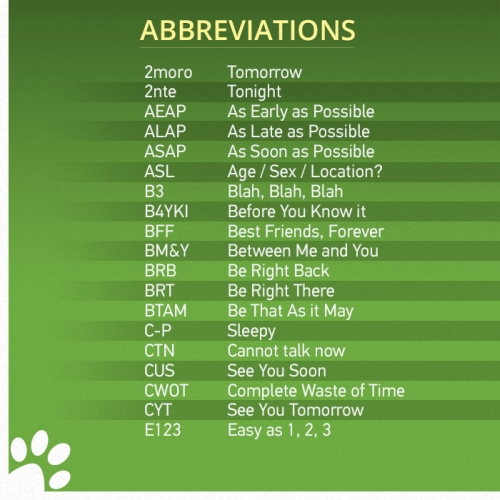 Many people use abbreviations and abbreviations in correspondence like LOL, ASAP and others.
But few know their true meaning.
We have prepared a small dictionary with similar words and their meanings to make it easier for you to navigate through all these incomprehensible abbreviations that the Internet is full of.