Emoji Encyclopedia or how to find out the meaning of Emoji on Mac, iPhone, iPad and iPod touch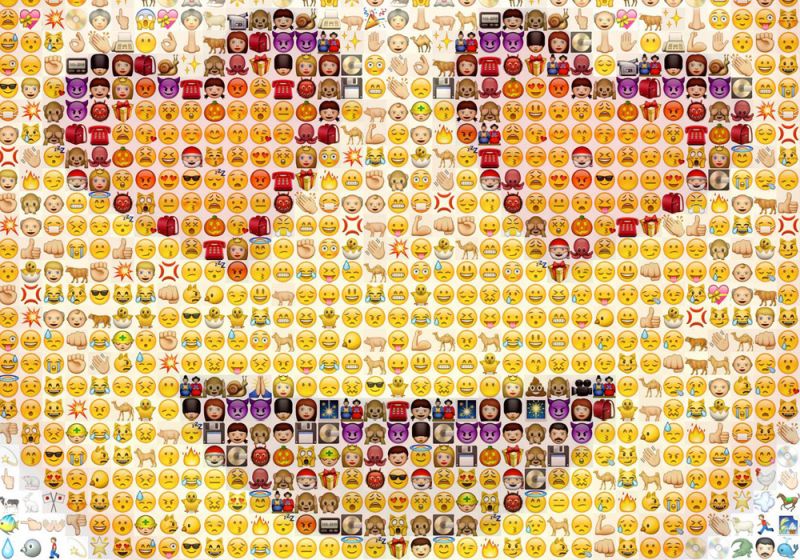 Emoji (from Jap. Picture and - sign, symbol; pronunciation: [emodzi] ) is a language of ideograms and emoticons used in emails and web pages. This graphic language, where combinations of pictures are used instead of words, appeared in Japan and spread around the world. Initially, Emoji looked like a pictogram language, where characters were used the same way as in ASCII emoticons, but had a wider range of usage, and the icons themselves were standardized in the keyboard, which became available on mobile devices. Some Emoji characters have a specific meaning in Japanese culture: for example, a bowing businessman, an Ioriten, a white flower, meaning "brilliantly done homework," or a group of symbols for the popular food: ramen, dango, onigiri, and sushi.
Unlike Emoji, emoticons emerged as a means of depicting emotions by existing typographical tools initiated by users. However, some emoji, denoting faces, refer to emoticons.
Emoji Story

The first Emoji was created in 1998 or 1999 by Sigetaka Kurita, a member of the group that worked on creating the mobile Internet platform i-mode, which was launched on the network of the NTT DoCoMo operator. The first set of 172 Emoji characters measuring 12x12 pixels was developed as part of the messaging functions for i-mode in order to facilitate electronic communication and became a characteristic feature that distinguishes this platform from other services.
However, in 1997, Nicolas Laufrani, drawing attention to the growing popularity of ASCII emoticons in mobile technologies, began experimenting with animated emoticons in order to create colorful icons that would fit the original ASCII emoticons consisting of simple punctuation marks in order to improve them for more interactive use in digital communication. Of these, Laufrani created the first graphic emoticons and compiled an online dictionary of emoticons, divided into separate categories: "Classic", "Emotions", "Flags", "Holidays", "Entertainment", "Sport", "Weather", "Animals" , "Food", "Nationality", "Professions", "Planets", "Zodiac", "Infants"; For the first time these images were registered in 1997 at the US Copyright Office, these icons were later posted as .gif files on the Internet in 1998 and became the first ever graphic emoticons used in technology. In 2000, the "Emoticons Catalog", created by Laufrani, became available on the Internet for users to download to their cell phones via the website smileydictionary.com, which collected more than 1000 graphic emoticons-emoticons and their ascii versions. The same catalog was subsequently published in 2002 in a book published by Marabout under the name Dico Smileys. In 2001, Smiley began licensing rights to use graphic emoticons Laufrani when downloading emoticons to cell phones by various telecommunications companies, including Nokia, Motorola, Samsung, SFR (vodaphone) and Sky Telemedia.
For Emoji, emoticons in Unicode are allocated about 1000 positions (out of 65,000 possible), which means that you can, for example, put a smiley in your Vkontakte status, although there is no special tooltip with icons (Twitter, for example, also supports this type of emoticon , although he has no tooltip at all). You just paste the code of the desired smiley into the text and you will see the picture you need. Great, isn't it?
Interpreting Emoji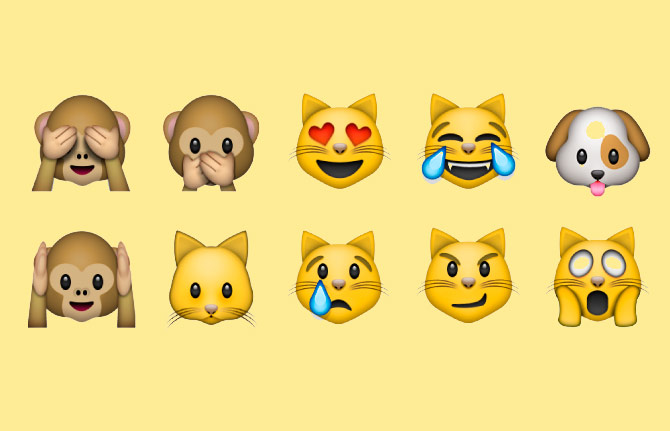 Do you understand the difference between an emoji with a tongue hanging out and a wink emoji with a tongue hanging out? Today's users communicate with each other with virtually only emoticons, and soon the society, poorly fluent in this language, will be a thing of the past.
Emoji pictograms are believed to have been developed in the late 1990s under the influence of Japanese comics and were one of the ways a mobile device could attract a potential buyer. Until Unicode standardized emoji, they might not appear in the message if the sender and receiver used different media. With the adoption of standardization, this problem was partially solved.
When the iPhone 3G came out in 2008, it quickly became popular around the world, but in Japan it was criticized for not supporting emoji. Apple could not ignore the large market, and the icons began to be supported on all iPhones, starting with iOS 5.
This week new Apple operating systems were released, in which over 150 new emoji characters appeared. They are included with iOS 9.1 and OS X El Capitan 10.11.1. The language of ideograms and emoticons has seriously expanded, but not everyone has fully understood the icons. MacDigger decided to prepare a few tips to help you understand what emoji characters mean .
Learn the meaning of each smile on Mac
Method 1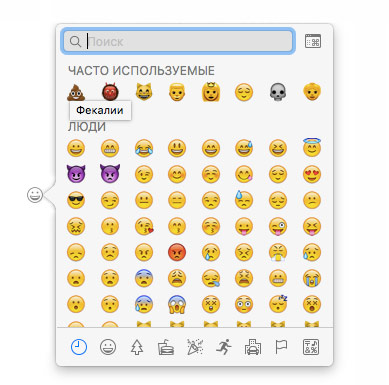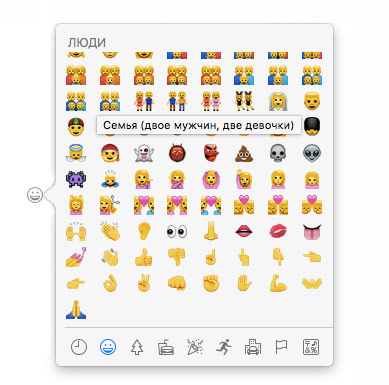 Step 1: In the Messages app in OS X, click on the emoticon button to open the panel with emoji.
Step 2: Find the emoticon in the list whose value you want to know.
Step 3: Move the cursor over the icon and after a few seconds a tooltip appears with a description.
Method 2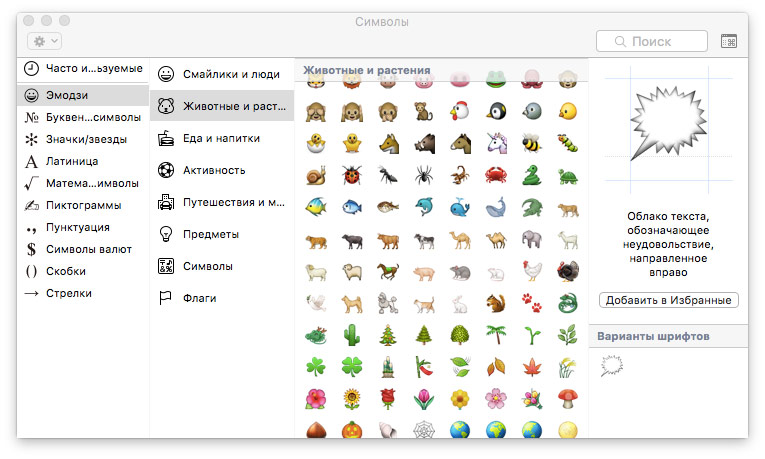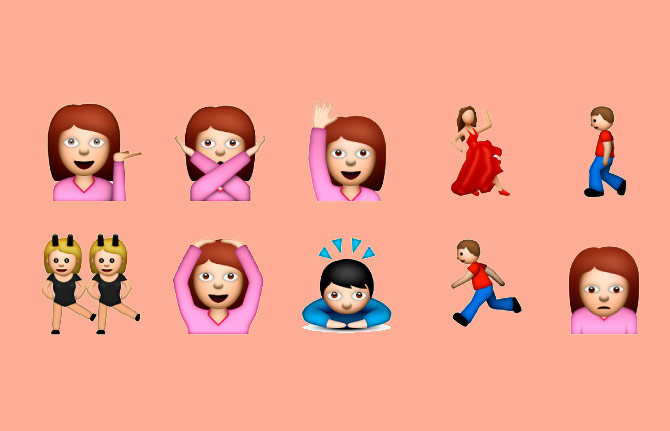 Step 1: In any application on a Mac, click on the top line Edit -> Emoji and Symbols, or use the keyboard shortcut Ctrl + Cmd + Spacebar. This will bring up a window with all the characters present in the OS.
Step 2: In the left sidebar, select the appropriate section.
Step 3: Select the emoji whose value you want to know.
Step 4: On the right side will be a description of this emoji.
Learn the meaning of each smile on the iPhone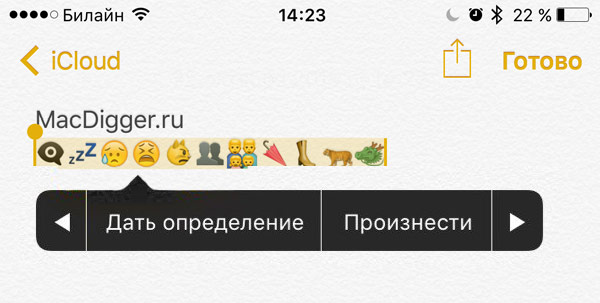 Step 1: Go to Settings -> General -> Universal Access, which contains special features for people with disabilities.
Step 2: Open the Speaking section and turn on the Speaking toggle toggle. The remaining settings, including Dialects and Word Allocation, can be left as default.
Step 3: Open any text application, for example Notes, switch to the layout with emoticons and enter one or several icons.
Step 4: Select the text in the usual way and click in the menu a new item Speak.
For some reason, the speaking function does not work in iOS 9, but it is still available on older versions of iOS. It's probably a software bug, and Apple will fix the problem in the future.
Learn the value of each emoji on the official website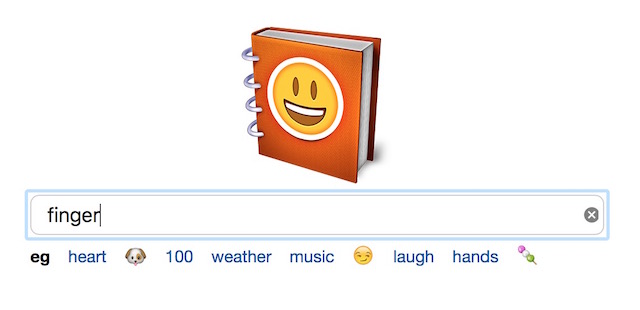 Learn about Emoji characters using Emojipedia . This is the Wikipedia of its kind in the world of emoticons. The resource is dedicated to Emoji symbols and contains detailed information about each of them.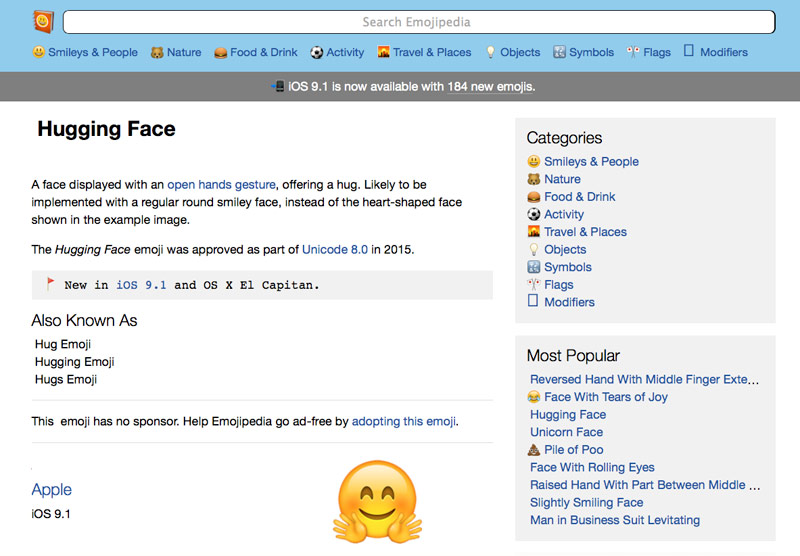 Here, the meanings of all icons that are difficult to interpret are explained. Each card with a decoded value can be shared on social networks.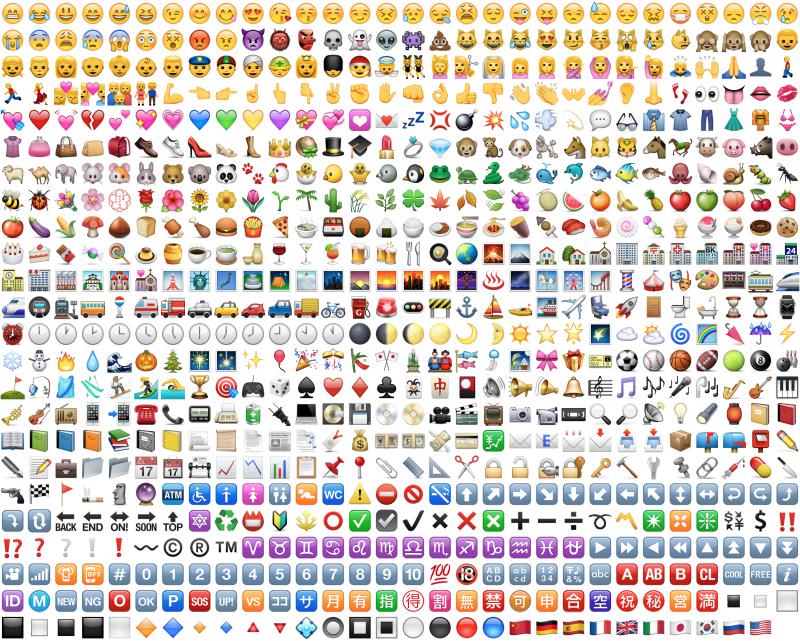 Emoji is increasingly used in modern culture, reinforcing their status as another language of communication. For example, in October 2009, the Emoji Dick book based on the novel Moby Dick was successfully completed a crowdfunding campaign; in August 2013, a clip by Katy Perry was released, the story of which was transmitted through emoji. And in March last year, the international publicity association PETA presented social advertising made with the help of pictograms.
Via macdigger.ru & wiki