100 English verbs of movement and action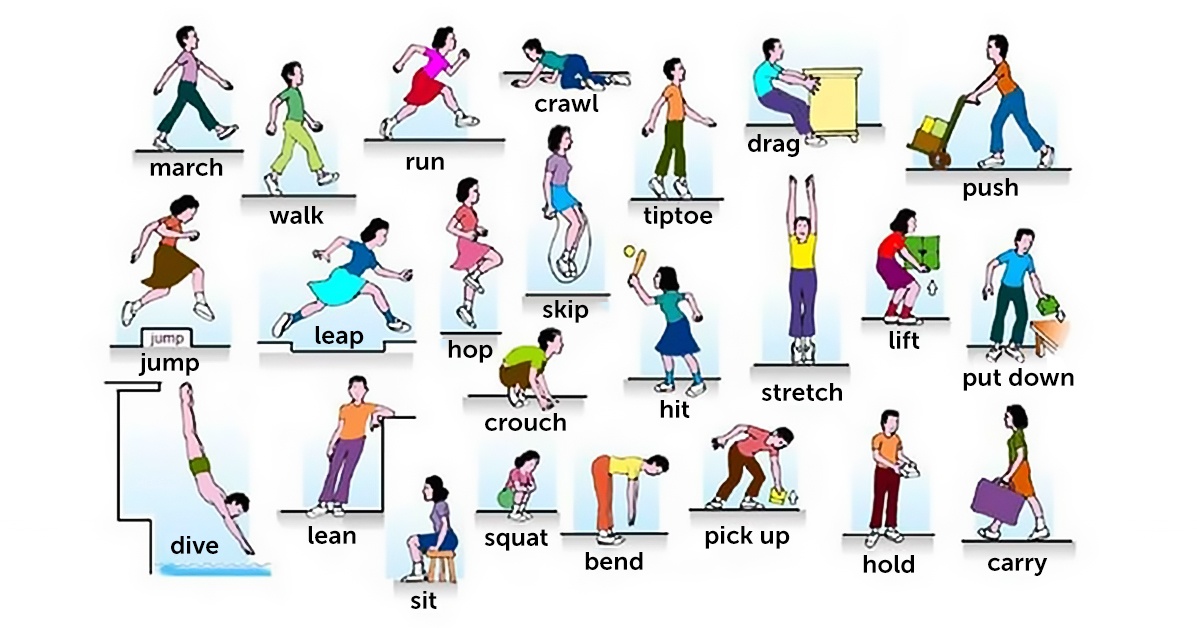 The main sign that you know the English language well is the ability to briefly and intelligibly expound your thoughts.
Especially for you AdMe has collected the most common verbs of movement and action. Now you do not need to turn around and use descriptive turns. Learn these verbs, and you will be sure to understand!
Be sure to save yourself this crib, and even better - print and hang in a prominent place. So it will be much easier for you to memorize all the words by heart.