Poems to remember the stress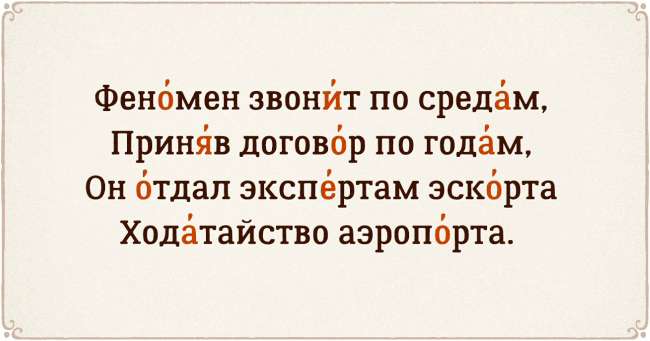 There are words in the Russian language with insidious accents, about which each of us "stumbled" at least once.
Accent mark is a non-literal spelling mark of Russian, Ukrainian and some other scripts; according to another terminology, one of the accented accents. It is placed above the vowel letter (a, e, i, o, u, s, e, u, i) corresponding to the percussive sound (syllable syllable).
We share poems, memos that will help you remember the correct accents forever and avoid the boring repetition of rules and cramming.