Useful websites that raise the level of intelligence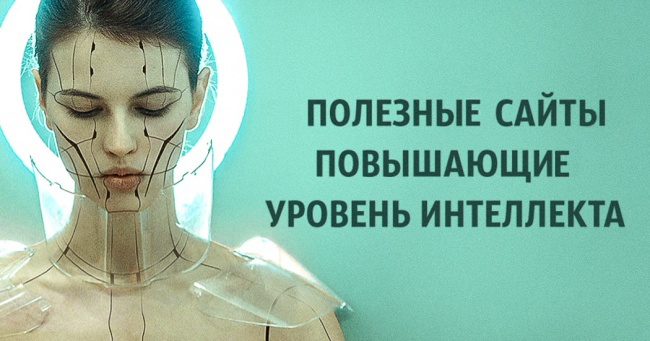 IQ (intelligence quotient) is a quantitative assessment of the level of the human intellect (the coefficient of mental development): the level of intelligence relative to the level of intelligence of the average person (of the same or average age); in a narrower sense - the ratio of the so-called mental age to the true chronological age of the person (individual). It is determined by means of special tests. The coefficient of intelligence is an attempt to estimate the factor of general intelligence (g). The IQ tests are designed so that the results are described by a normal distribution with an average IQ of 100 and such a spread that 50% of people have IQs between 90 and 110 and 25% below 90 and above 110. The IQ value of less than 70 is often qualified as mental retardation.
Most often, we spend useless time on the Internet, playing online games, communicating with friends or laying out another photo of our dinner in the Instagram ... In order not to waste time, we offer to your attention a selection of unusually useful sites for self-development.